With over 1 million fans around the world, we're proud to be one of the world's favourite adult brands – and that our fans have nominated us for two BIG awards coming up this May!
Over the years, we've picked up a whole lot of awards for Bathmate, the world's best-selling, best-reviewed penis pump. While we've personally entered the competition for a lot of these awards, there's nothing quite as good as picking up a surprise nomination thanks to recommendations from our fantastic fans.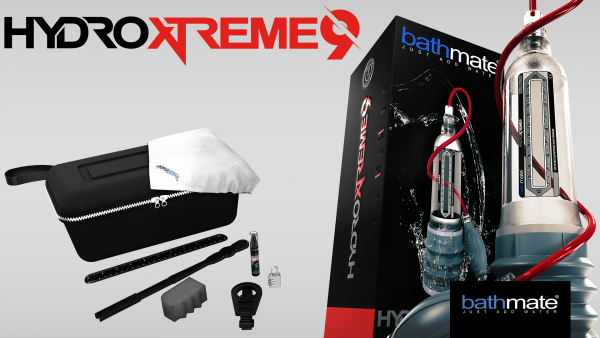 Nothing, that is, apart from actually winning those awards. We've recently picked up nominations for two of the world's biggest adult awards ceremonies, and we'd really appreciate you taking the time to vote for Bathmate to take home these major accolades:
Just a warning – all these links are VERY NSFW (unless you work at a company like ours).
Late last year, we launched HydroVibe, a powerful way to add a vibration therapy element to your Bathmate routine. We're very proud that the HydroVibe's picked up its first major award nomination, having been shortlisted for Best Tech Toy at the Alt Porn Awards, the 10th annual ceremony hosted by AltPorn.net!
We've also picked up two shortlist positions for Best Sex Toy at the incredible Prowler European Porn Awards – They toy nominations are on the last page, with both our Hydromax and Hydro series pumps having been nominated by our fans! We're also sponsoring the Best European Top award at the show, so make sure to pick your favourite! (note: voting requires a quick registration).
Ever wondered what it's actually like at a porn awards show? We'll be going deep at the Prowler Awards on the 16th May, so give us a follow over on Twitter to see exactly what's happening. We'll also be filming and interviewing stars at the awards for one of our upcoming Sex Around the World documentaries – details to follow very soon!