The benefits of enjoying a Sauna and steam are incredible! Of course, most people know that it helps you with relaxing but that is not the only benefit you will get from a sauna steam room. A sound mind dwells in a sound body. Trust me, spending some time in sauna will give your mind a boost and a breath of well needed fresh air. What are the rest of the advantages?
If something feels good, we should keep doing it, right? In this instance – yes! Just remember to adhere to best practices and stay safe! Too much of a good thing and all that! There are some pretty remarkable health benefits to taking a regular sauna and steam – let's take a look at some below…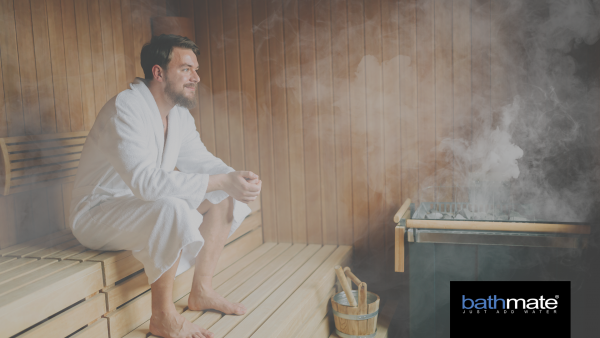 Here we have:
SKIN: taking a steam or sauna clears our skin and after a while – it can also help you with getting rid of troublesome acne. One of the most important facts is that a sauna can improve your overall body circulation. It makes your skin glow and look better, younger and healthier. Your skin will be smoother and have better colour and complexion. What else?
MUSCLES & WEIGHT LOSS: After working out, we usually feel a bit tired and feel pain in our muscles. They need recovery after a long training session. Taking a Sauna helps your nerve endings to relax and takes care of your muscles, muscle gain can be quicker than training without taking a sauna afterwards, it is thought this is because it aids muscle repair and helps growth. Another key benefit is not only your muscles but also your joints get to relax in the sauna. This is very helpful information for people who suffer from arthritis, problems with sinuses and migraine. How can i get rid of headaches and migraines in a sauna? Because sauna releases endorphins in your body helps get rid of stress.
The same as people who suffer from headaches because of sinuses. High temperatures and humidity in sauna open up mucus membranes in your body. After couple of regular sessions in the sauna you will notice that breathing is easier than it was! That is why you feel relaxed and peaceful after a session in the sauna.
TIP: the best option after a sauna is having a short cold shower. It's very good for your skin, blood flow and boosts metabolism too.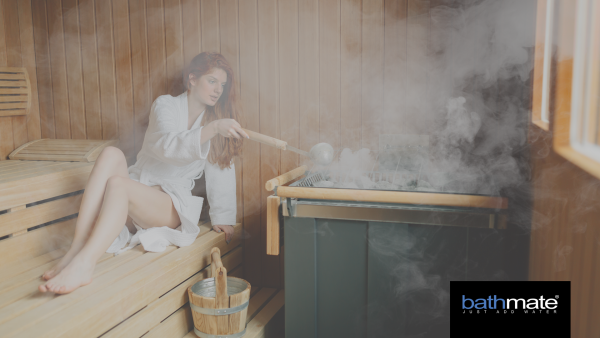 If you visit a sauna quite regularly, you can expect to see some weight loss as well. Why? Because all of that sweating in a high temperature environment and your body loses fluids and toxins. When you sweat – you also get rid of weight via harmful toxins leaving your body. That is why you feel fresher, lighter, your skin looks better and generally people who visit a sauna also look younger.
HEART: A sauna is the best option for people who want to take care of their heart. If you visit a sauna regularly, you will minimize the possibility of death from heart diseases like cardiac death, fatal coronary heart disease and fatal cardiovascular disease.
Why is a sauna good for my brain and mind?
Let's start from the basic benefit of a sauna and steam that helps your mind. The sauna helps your brain with producing new brain cells. Yes, that's right – new brain cells. If you exercise and visit sauna in the same visit, the sauna helps to increase the expression of brain- derived neurotrophic factor and that helps you with memorizing things and reduces anxiety and depression. Having a sauna will also increase norepinephrine levels and helps people with Attention Deficit Hyperactivity Disorder (ADHD). The more you sit in a sauna, the better you will feel.
So – not only does it relax you but taking a sauna and steam will also have lasting effects on your overall health! Incorporating this into your health regime will maximise the benefits and leave you feeling absolutely amazing.