Those who shop regularly at Bathmate may have noticed that the Bathmate VIBE is a vibrating bullet that features heavily within our vibrating sex toys range. This rechargeable vibrating bullet can be used to power all our vibrating products, but it also fantastic as a standalone sex toy. One of the biggest misconceptions about bullet vibes is that this is a product that is solely for clitoral stimulation.
However, we believe that it's time to tear this myth apart and provide you with a better understanding of how to use the Bathmate VIBE.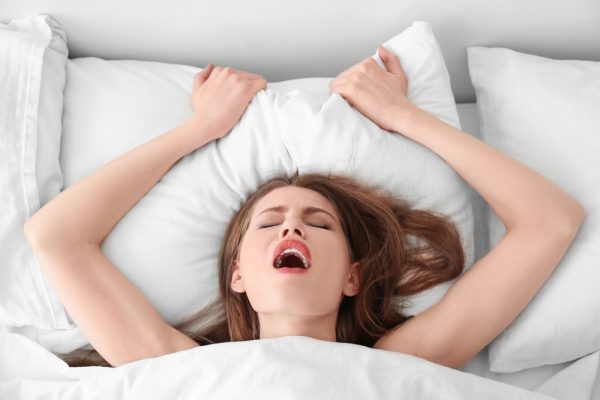 What is a bullet vibrator?
As the name suggests, the Bathmate VIBE is a bullet shaped vibrator which is small in shape and perfect for travel. Despite being small in stature, bullet vibrators are extremely powerful and can bring someone to orgasm very quickly. Because of their discreet size, this product is ideal for those who need a more discreet sex toy.
Tell me more about the Bathmate VIBE
The Bathmate VIBE has all the classic features of a traditional bullet vibrator but has been upgraded to include ten different pleasure patterns to choose from. This enables the user to experiment with lower intensity vibration, which is great for beginners, and switch up to a more powerful setting when they want to experience a sheet clutching finale. For those who prefer to be teased, the Bathmate VIBE has several pulse modes, low to high modes and wave patterns.
During use, it is very easy to scroll through the individual settings because of the push button function. To turn the vibe on push the power button, to turn it off, simply hold the button down. Use the distinct shape of the VIBE to deliver precise stimulation.
The Bathmate VIBE is a rechargeable vibrator and can be used in the bath or shower. Despite the intense power, this is a whisper quiet vibrator that can be used and stored discreetly. This vibe can be used with your non vibrating Bathmate sex toys such as the Bathmate Anal Training Kit and is the perfect vibrator for beginners.
The Bathmate VIBE ca be used during foreplay
Because the shape of the Bathmate VIBE is designed to deliver precise stimulation, this pocket-sized rocket is perfect for foreplay. For women, it may be tempting to head straight for the clitoris. However, this sex toy can be used on lots of other parts of the body too. During foreplay, run the bullet gently across your erogenous zones for a thrilling treat. For men, the bullet is particularly pleasurable when grazed gently up and down the shaft of the penis and placed on the tip.
Please note – Bullet vibrators do not have a flared base and must not be placed inside the anus. They can travel into the body and cause injury.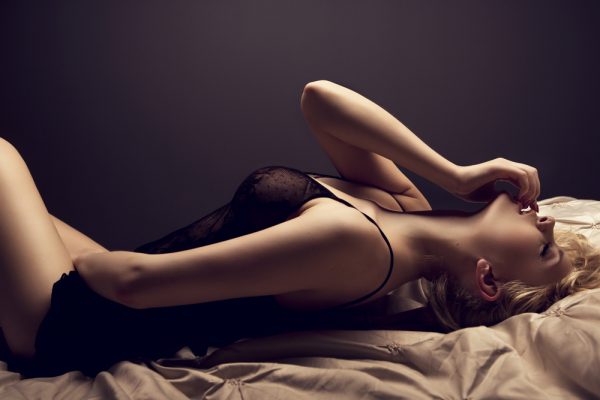 Use all the Bathmate VIBE
If the precision tip of the Bathmate VIBE means that the vibrator is a little too intense for you. Try placing the vibrator horizontally against your hot spots. You'll still enjoy the same powerful sensations, but it will feel much more manageable. Generally, the tip of the penis is very sensitive, and I would use the bullet horizontally at the beginning, he asks for more.
Get your partner involved in the action
Asking your partner to pleasure you with the Bathmate VIBE during sex or forelay is highly erotic and leads to some very intense orgasms. During sex, holding a vibrating bullet against the clitoris is one way to ensure that a female partner reaches climax. This is because the clitoris needs stimulation during sex for many women to orgasm. During oral sex, placing the Bathmate VIBE against the testicles can help to super charge his orgasm.
Apply plenty of lubricant
Using plenty of lubricant is imperative with any sex toy because it helps to reduce friction and intensifies the sensations. Because the Bathmate VIBE is crafted from plastic it is compatible
with any type of lubricant. We highly recommended Bathmate Pleasure Lube for use with the VIBE. This lube is a good all rounder and compatible for most types of sex toys, so you don't have to swap and change alongside your other toys. The Pleasure Lube also comes in a handy dispenser bottle to reduce wastage and washes off easily. This product doesn't stain your sheets either, so it's a good all-rounder.
Take your Bathmate VIBE into the bath, shower or private hot tub
The Bathmate VIBE is 100% waterproof so it can be taken into the bath, shower or private hot tub. This is great for those who want a sex toy for travel because the bullet can be slipped discreetly into your personal case. If you live in shared housing or share a room with someone else, the Bathmate VIBE is whisper quiet so you can slip the bullet discreetly into your washbag whilst you enjoy a little 'me time' in the bath. Nobody will hear a thing…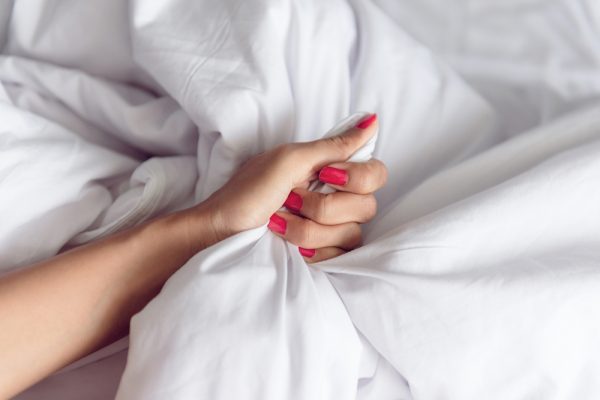 Experiment with the settings
The Bathmate VIBE has ten speeds of vibration to choose from so there are plenty of ways to get your rocks off. Take some time to explore all the different settings and see how each one makes you feel. Once you've become accustomed to the different pleasure modes, you can switch easily through them with the simple push of a button. I recommend starting with a low intensity and increasing to a higher level of vibration as you approach climax…. Its orgasmic!
* The push button feature is ideal for those who struggle with low motility in their hands and fingers as they can control the Bathmate VIBE with one push.*
Use for hands free pleasure
If you're busy pleasuring your partner but want to get in on the action too, slip the Bathmate VIBE into your underwear and grind against it. This works well during pegging, when the female is pleasuring a partner using a strap on. Traditionally, the female partner struggles to become aroused during pegging because there is little physical stimulation for her. However, by slipping the Bathmate VIBE into her underwear, both male and female partner can reach orgasm together. Thus, ensuring that the experience is even more fulfilling.