If October puts you in the mood for something a little different in the bedroom, it's hardly surprising! The season of ghosts, ghouls and all things spooky brings opportunities to dress up in something naughty and thrill your lover by getting your Halloween freak on.
The build up to Halloween might also have you thinking about any horror themed sex toys and accessories you can use to match your macabre mood. To help you out a little, we put together some of our favourite horror themed sex toys. After all, Halloween only comes once a year, but at Bathmate our mission is to ensure that you 'cum' time and time again.
Glow in the Dark vibe rings
Bathmate's very own glow in the dark vibrating cock rings offer you something a little extra in the bedroom – The novelty of a glow in the dark sex toy with proven results! These vibrating cock rings will hit the spot every time. With a design for every need, whether that be solo or couple play. The small yet powerful vibrating bullet will provide you with earth shattering orgasms!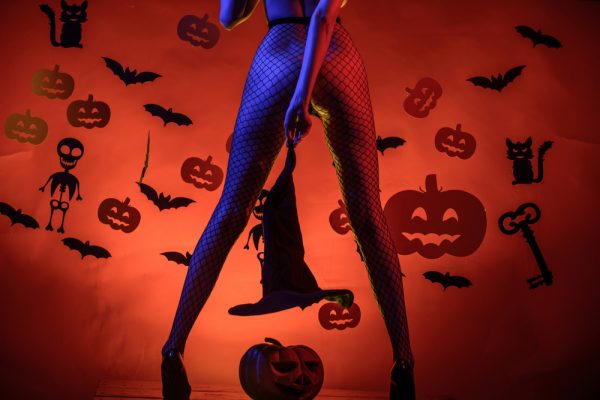 Fleshlight Freaks
The infamous Fleshlight Freaks range combines the three most popular textures; Vortex, Lotus and Stamina to stroke and suck the user to spine chilling climax. The Fleshlight Alien cock stroker is an out of this world blue Alien orifice for all those who prefer something a little out of this world. After use, like all Fleshlight products, the Alien can be stored discreetly out of sight and disguised as an ordinary household torch.
Bad Dragon Demogorgon
Enter the upside down with a creepy but erotic Demogorgon dildo from Bad Dragon. Few of us have seen Stranger Things than this visually appealing replica of a Demogorgan penis, but it certainly promises to make spines chill this Halloween. A combination of stimulating textures and gentle curves provide powerful G Spot massage whilst a textured base hit all the outer hotspots. What a spooktactular way to end a Netflix and Chill session this Autumn…
Grim Reaper Dildo
Knock 'em dead this Halloween with the gruesome Grim Reaper dildo from Divine Interventions. Crafted from high quality silicone and over 7 inches in length and over an inch in diameter, this ghoulishly delightful dildo has strong ripples and raised detailing to ensure that it reaches all those inner hotspots.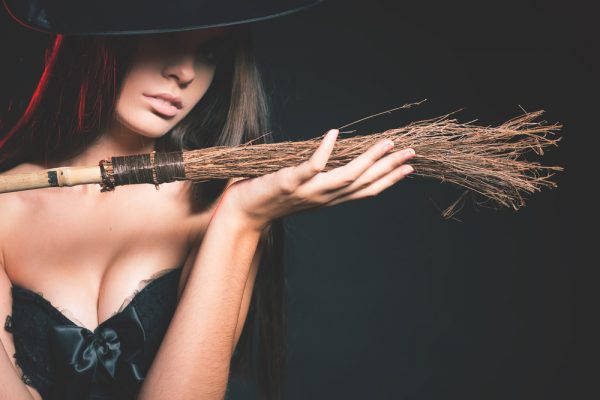 RIP Spanking Paddle
Twitchy palms at the ready this Halloween with the delightfully dastardly RIP spanking paddle from Geeky Sex Toys. Made from flexible silicone, this paddle delivers a hefty thwack with minimum effort and without damaging the paddle. Take this waterproof spanking paddle into the bath, shower or private pool and spank until you can't take it any longer. The weighty but flexible design offers powerful intensity whilst a smooth side enables you to enjoy a light build up before delivering firm, powerful strokes with a thick, detailed side.
Skull Cock Ring
Benefit from a better boner this Halloween by adorning it with the Skull Cock Ring, also from Geeky Sex Toys. In addition to offering the same benefits as standard cock ring such as a longer lasting erection and multiple orgasms for men, this cock ring is crafted from silicone, so it is stretchy and very comfortable to wear. The raised textures don't just look good, but they help to stimulate a female partner during sex too.
Pumpkin Butt Plug
Send chills up someone's spine by adding a little Halloween mischief to booty play with the Pumpkin Butt Plug from Fairy Lust. With medium firmness and a plug diameter of 34mm, this is a great butt plug for beginners. A fun design and bright colours add a lively twist to this macabre game whilst extra pressure on the prostate opens the doors to explosive orgasms. Lightweight and flexible, this butt plug is ideal for more prolonged periods of play.
Saucy
Experience realms of pleasure that go to infinity and beyond with Saucy from Outbound. This clitoral vibe boasts an unusual design and supernatural sensations. During use, Haptic response technology means that the harder you squeeze the vibrator, the most intense the vibration. In short, this little pocket rocket is simply out of this world…
Voodoo Eggs
Tone and tighten this Halloween for more intense and enjoyable orgasms. The Voodoo Eggs from Fantasticocks are strictly for vaginal use only and handcrafted for that personal touch. As the eggs jiggle intimately as you walk, the added pressure on the G Spot will drive you crazy with anticipation. For best results, finish your workout with a little external stimulation from your Bathmate Pleasure Vibe and experience a much-coveted dual orgasm. Finally, a workout that we can all get on board with!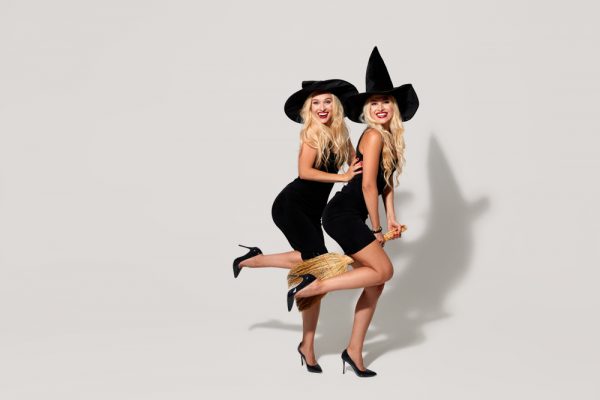 Black Widow Harness
Supernatural strap on adventures have never been more surreal with the Tantus Black Widow Harness. Beautifully crafted, this ominous harness boasts sheer artistry in every single detail. Adjustable straps and soft fabric ensure that optimum comfort is achieved at all times, whilst a removable O ring enables the wearer to interchange dongs easily. Soft webbing and fine detailing complete this Halloween themed pegging harness.
Shots Gentle Ghost Cock Ring
There will certainly be some moaning and wailing afoot with this Halloween with the cute but creepy Shots Gentle Ghost Cock Ring. A firm silicone ring keeps the wind in your sails, whilst a single speed vibrator shivers against the clit during penetrative sex. The result? Sex that is so good that you won't be able to stop screaming about it.
Buying Halloween Sex Toys
As with all novelty sex toys, updating your collection with something fun and lively is a great way to spice up your sex life. However, it is always very important that purchase sex toys from a trusted sex toy retailer to ensure that you are receiving the best quality product. Some novelty sex toys do not undergo the same rigorous checks that are applied to other products, so it is important that you spend some time researching the item that you are buying. Halloween condoms and novelty condoms are best avoided unless they come from a trusted retailer and have the British Standard Kitemark.