These pumps include a tube of plastic that goes over the penis, an attached pump that's powered by hand or battery, and a ring that goes around the base to help maintain the erection.
Since everyone has unique needs, there are also many penis pump accessories that you can use to enhance your experience. Let's take a look at the uses of a penis pump, and the accessories that can make it even better.
Why Use a Penis Pump?
You may be wondering if a pump is the right choice for you.
There are many benefits to using a pump as a form of erectile dysfunction treatment. Many people suffer from this problem, not just older men, and this is an easy, effective way to address it.
Other treatments include penile injections or a shot inserted into your penis – not fun! There are surgical implants that can help, as well as medications that can be put into the urethra. But for a painless and non-invasive form of treatment, the pump is the way to go.
Not only are they effective in most cases, but they also don't carry the risk of side effects that medications do, and can be used together with other treatments for the best results. You'll save money by investing in a solution you can use over and over again.
Ready to try a penis pump? You'll also want to try these 6 great penis pump accessories that can make the experience really amazing.
1. Cleaning Kit
Keeping things clean is always important. A penis pump cleaning kit makes cleanup easy and helps your pump last longer.
A cleaning kit can include towels, and a brush with a handle that's the right length to clean every inch of your pump. The right cleaning brush heads will get every surface inside squeaky clean.
You can simply use warm water and a mild soap to clean your pump. Take it apart and use the cleaning kit to easily get everything ready for the next use.
Remember to never submerge any electronic parts completely in water – this can cause damage, as well as collect moisture that can allow bacteria growth. Use the included towels to thoroughly dry every component. Keep your pump clean longer by storing it properly in a place with no dust, lint, or other debris.
2. Shower Strap
A minor challenge of using a penis pump is that it has to be supported while you use it. If the cylinder doesn't stay in the right position, the seal will break. The pump also will be more comfortable if it's in the same direction as your erection.
Most people will use their hand or a piece of furniture. But can you imagine if you were able to use your pump hands-free?
With the right penis pump accessories, you can! A high-quality, long-lasting shower strap lets you use the pump while freeing up your hands.
The shower strap comes with an adjustable buckle, so this is a one-size-fits-all accessory. All you need to do is put one end over the top of the pump tube, and the other end over your neck.
This frees up time – you can wash the genital area, put on the pump with the shower strap, and finish your shower at the same time. Since the pump can take about 15 minutes to work, this is a great investment that can really free up a lot of time for more exciting activities.
You can even use the shower strap outside of the shower. While brushing your teeth, doing laundry, or grabbing a beer, the pump can keep working – and you can get to the fun part faster.
3. Lube
Lube is a great accessory that can be used for almost any sexy activity. But why is it listed as a penis pump accessory?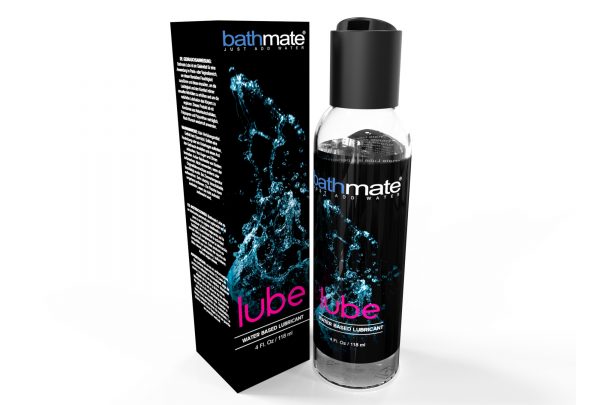 The penis pump doesn't just combat erectile dysfunction – it can also add more size to your manhood. Needless to say, the bigger the tool, the more lubrication it may need to slide in.
However, when it comes to using a pump, there's also a second reason you'll want to have lube on hand. While using the pump, a high-quality lube can protect your skin and help form a more effective seal. You'll avoid uncomfortable irritation and get better results with the right lube.
4. Trimmer
A trimmer makes the list of penis pump accessories for some of the same reasons that lube does.
Of course, trimming the pubic hairs can enhance the sexual experience for both partners by removing pesky extra hairs that get in the way. A good trim can also make your member look even bigger – it's a great optical illusion that works in your favour.
Trimming also helps the pump work better by removing extra hair that can get in the way of the seal, giving you much better results.
5. Case
Someday, you're sure to find yourself wanting to travel with your penis pump in tow. One of the best penis pump accessories you can have is a case that lets you travel in style – discreetly.
The best cases are sleek and subtle, keeping all the contents hidden, and include side pockets for any accessories you want to take with you.
6. Measuring Gauge
A final, fun accessory you should definitely have is a measuring gauge.
Using a gauge lets you accurately measure your pump results. Don't you want to know exactly how much you're growing in length and girth each time?
Another benefit of measuring is it lets you experiment to find the pumping technique and time that works best. You can accurately measure your results and make adjustments accordingly when you have the right equipment.
Try These Penis Pump Accessories Now
A penis pump can change your life – or at least your sex life. These are great investments that can keep on giving for years to come.
With these penis pump accessories, you can maximize the pleasure of using a penis pump, giving results that will keep you and your partner happy every time.
Ready to spice it up with a few of these accessories? Check out our selection here – we have everything on this list and more!