When buying a penis pump, there are many important things to consider. For example, you may not have realized that there are several different penis pump sizes.
Buying an extra-large penis pump may be good for your ego, but if it's not actually the right size for you, it won't work correctly. Since penis pumps can be expensive and usually aren't returnable, it's worth the effort to make sure you order the correct size.
Here's what you need to know about properly measuring yourself and choosing the correct penis pump size.
How to Measure Your Penis
Penis pump sizes are based on the measurements of an erect penis. To measure penis length, simply press a ruler gently against your pelvic bone. Note the number of inches between your pelvis and the very tip of your penis.
Girth is easily measured by wrapping a piece of string loosely around the widest part of your erect penis. Mark the place where the string overlaps and then lay it next to a straight ruler. This method is far more accurate than wrapping a tape measure around your penis.
For the easiest and most accurate measuring experience, consider purchasing an inexpensive measuring gauge.
Choosing the Right Penis Pump Size
When choosing a penis pump, you must pay attention to the size of the cylinder. If your doctor has prescribed a penis pump to correct erectile dysfunction or another disorder, he or she will usually give you a recommendation regarding product selection and penis pump sizes. Otherwise, you must take responsibility for carefully reading the product description and ensuring it's appropriate for your size.
Ideally, the cylinder should give your penis plenty of room to expand without being too large. It should be about two or three inches longer than your erect penis. If your testicles get sucked into the cylinder while pumping, the cylinder is too big for you.
Problems with Using the Wrong Size Pump
A pump that's too large may be unable to create enough vacuum pressure. If this is the case, it may be ineffective, and you'll likely find the results disappointing. On the other hand, using a pump that's too small can cause soreness, skin peeling, and in some cases, extreme pain.
Penis Pump Types
Penis pumps create erections by drawing blood flow into your penis. Traditional vacuum penis pumps achieve this by using air suction.
Vacuum pumps may be battery-operated or rely on a hand pumping action. Pump strength, size, and availability of accessories may impact your buying decision. There is a wide range of styles and features available at a variety of price-points.
Hydro pumps use warm water to create the vacuum force. They're designed to be used in the shower or bath.
Although it's a matter of personal preference, most users agree that hydro pumps create a more natural and comfortable experience. They are also generally safer, easier to use, and require less maintenance.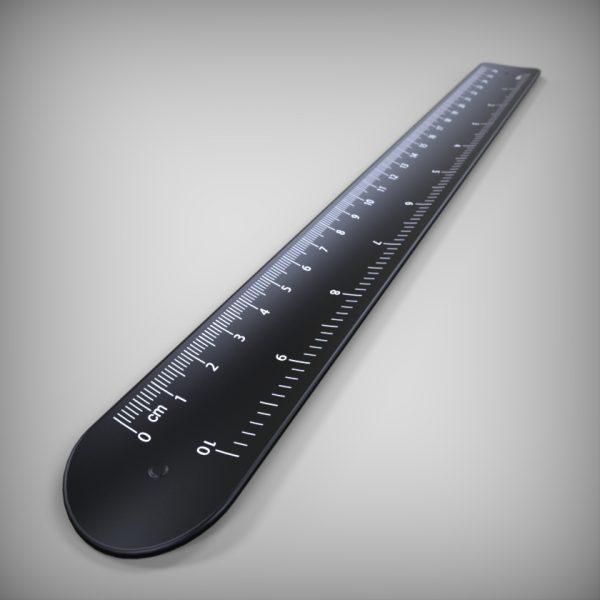 Comparison of Bathmate Penis Pump Sizes
Not only are Bathmate hydro penis pumps one of the most popular brands on the market today, they also come in a variety of sizes to meet your needs.
Whether your penis is under 5 inches, over 9 inches, or somewhere in between, we've got the right pump for you. Here is an overview of each of our unique product offerings.
Hercules
The Bathmate Hercules is the original patented Hydro pump. This worldwide bestselling penis pump is best for those with a penis length of no more than seven inches. It's an affordable entry-level option for those who are just starting to experiment with hydro pumping.
Hydromax X-Series
The Hydromax series' wide range of penis pump sizes makes it Bathmate's most versatile product line. The new pump system delivers 35 percent more power than the original Hercules hydro pump. They also have a leak-proof valve and a body that rotates around the penis.
You can choose a red, blue, or clear body style. Many men prefer the clear version because it allows for an unimpeded view of your penis while you are pumping.
These pumps come in three sizes, making them available to most men. The Hydromax X20 is ideal for those with a penis length of up to five inches. The X30 is best for penis sizes between 5 and 7 inches, and the X40 accommodates a range of 7 to 9 inches in length.
Hydromax Xtreme
If you're ready to take your pumping experience to the next level, the Hydromax Xtreme may be right for you. These advanced devices feature a handball pump at the end of the vessel, giving you more control to create an extreme amount of pressure within the cylinder.
The Hydromax Xtreme features the same size range as the Hydromax series, with one addition. The Hydromax X50 Xtreme is the most powerful pump on the market. It's designed exclusively for men with a penis length of nine inches or longer.
The Xtreme pump series also comes with a range of accessories including:
Shower strap
Pleasure lube
Comfort insert pad
Security lock
Cleaning sponge
Wash towel
Measuring gauge
You can discreetly store the pump and all accessories in the included carrying case. The size is perfect to stash under your bathroom sink, where it can wait unobtrusively until you're ready to use it.
Bathmate Makes Shopping Easy
If you're ready to purchase a Bathmate hydro pump, we recommend ordering directly from our website. This helps to avoid the possibility of buying a knock-off product. We also offer free shipping and a 60-day money back guarantee.
Our Shop by Size page eliminates confusion and makes it easy for you to choose the perfect pump. We also offer additional products including the Bathmate Trim male grooming kit, Hydrodouche, and Hydro Rocket personal cleansing device. Our wide range of products allows you to custom tailor your daily pumping and cleansing routine.
Happy shopping!