When searching for the perfect penis pump, you may be surprised by the many options available to you. Penis pumps may all seem the same at first, but there are many variables to consider. One of the first things you'll have to decide is whether to buy a traditional vacuum pump or a hydro penis pump.
Each of these pumps creates a unique user experience, so it's important to understand the difference. If you're feeling overwhelmed, there's no need to worry. We've got you covered with a detailed comparison to help you choose the perfect pump for your needs.
What Is a Penis Pump?
A penis pump is an external male enhancement device. It seals tightly against the base of your penis with a ring or band. Once affixed, the pump extracts air to create a vacuum.
The vacuum draws blood flow to the penis, creating an erection. After you're done pumping, you can leave the ring or band on to maintain your erection for a longer time.
Why You May Need a Penis Pump
Penis pumps are often used by men with erectile dysfunction. This common condition can be caused by a variety of medical, psychological, and emotional issues including:
Injury
Kidney disease
High blood pressure
Diabetes
Prostate cancer
Radiation treatment
Stress
Anxiety
Depression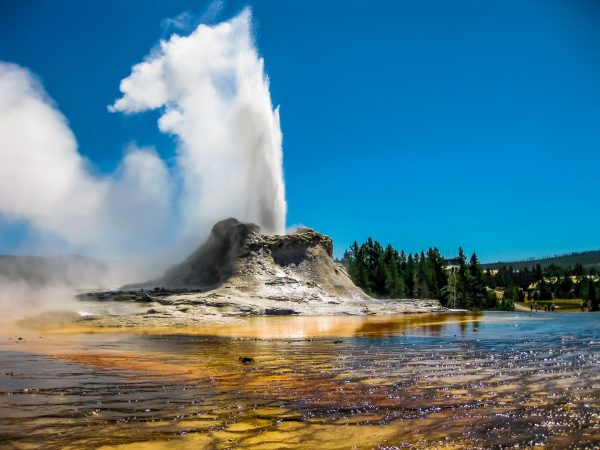 Penis pumps are also prescribed to treat micropenis and Peyronie's disease. Doctors often recommend this course of treatment because it is far less invasive than other options.
Many men without penile disorders use a penis pump to gain a large, rock-hard erection. It's not surprising that this is one of the most popular items sold in sex stores.
What Makes a Hydro Penis Pump Different?
The hydro penis pump is different because it drives blood flow to your penis using water instead of air. This minimizes compression on the penis and creates a more even distribution of pressure.
The hydro pump is filled with water before it's placed over your penis, eliminating the need for lube. The suction created by forcing water out of the device drives blood flow to your penis, creating an erection.
How to Choose a Penis Pump
Although penis pumps can range greatly in price, the cost of the pump should not be your deciding factor. Instead, you should consider ease of use, safety, comfort, and effectiveness. Here's how the hydro penis pump stacks up against a traditional penis pump.
Ease of Use
The design of a traditional penis pump requires that you hold the base of your penis with one hand while operating the pump with the other. Applying the device can be overly complicated, and it requires the use of lubricant.
A hydro pump has no moving parts and is designed for one-handed use. It works best in the shower or bath and, no lubrication is necessary. For this reason, many men find the hydro penis pump to be far more convenient.
The Bathmate hydro pump is compatible with a shower strap that hangs comfortably around your neck. This completely hands-free experience allows you to engage in daily pumping without disrupting your regular shower routine.
Safety
All penis pumps bring the possibility of risks and side effects. One of the most common ways you can damage your penis is by over-pumping. Safety guards exist on both types of pumps to help avoid this situation.
Traditional pumps usually have a gauge that shows the pressure level. It's up to you to know your limits and ensure that you don't surpass them. The primary concern is that if you go too high, there's no easy way to quickly release the pressure.
The hydro pump's design automatically limits its maximum vacuum pressure. If you happen to accidentally over-pump, it has a one-finger valve that will immediately release the pressure. This feature gives you the peace of mind to pump to your max without fear of damage.
Comfort
Using warm water in your pump helps prepare the tissue to stretch. It also soothes the penis and encourages growth. A hydro penis pump creates a more natural reaction that many men find to be far more comfortable.
You can partially recreate this effect by applying a hot towel to your penis for several minutes before using a traditional pump. However, the extra step is inconvenient, and most men prefer not to waste extra time preparing to pump.
Putting water in your traditional pump is not recommended. This is likely to result in pump damage. It's also difficult to clean, which can result in sanitary issues.
Effectiveness
Both traditional and hydro penis pumps are effective at creating erections. If you need the pump to treat a micropenis or are into fetish pumping, an air pump may be a better choice.
In most other cases, they hydro pump has been shown to be far more effective. If you're serious about your pumping routine and can afford to spend a little bit more, hydro pumps might be the better option for you.
Ongoing Use
Using a hydro penis pump consistently between 3-5 times a week for six months may result in penis growth. Some users have reported results in both length and girth. After six weeks of use, these gains may be permanent.
The Bottom Line
Choosing the right penis pump can be a hard decision. For most men, the hydro pump's many benefits make it the clear choice for superior comfort and convenience. It's also easy to clean and requires minimal maintenance.
Are you still unsure? You can try the Bathmate hydro pump completely risk-free with our 60-day guarantee. If you're unhappy for any reason, you can return the pump for a full refund, with no questions asked.
Buying directly from the manufacturer ensures you're receiving a genuine product. When you're ready to make your purchase, visit our products page and explore your options. We make it easy to shop by penis size or product range, so you can find the perfect pump for your erection needs.