Masturbation is a wonderful thing, right guy's? Not only is it an amazing stress reliever but it also has many health benefits. Having recognised this over at Bathmate we have decided to bring to you your very own male masturbation guide. Masturbation is the self stimulation of the genitals in a sexual way and is very common in both men and women.
Health Benefits
For men masturbating, having a "cheeky wank" may actually be a very very good thing. I mean aside from it feeling so good it may also help prevent prostate cancer, Just as the Bathmate Hydropump assists in flushing harmful toxins from the groin and penis area by mimicking the action caused by erections, Masturbating in men can release the toxins that naturally build up in the urogenital tract over time. This in turn can dramatically lower your risks of developing prostate cancer.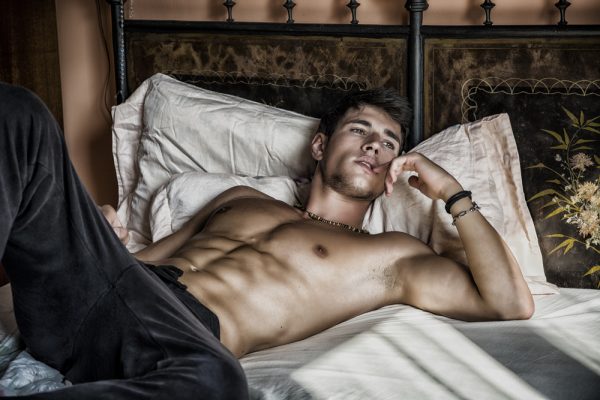 Did you know that as you grow older you may actually start to degrade muscle tone in the penis? Well we have a solution! Masturbating frequently actually exercises the penis and pelvic floor muscles and can help prevent erectile dysfunction, you can also take this exercise one step further and use a cock pump regularly and jelq with Max Out jelqing enhancement serum for optimum results.
Before we take a look at masturbation tips and routines its important to touch on the pleasure side of things, having a quick wank can release amazing neuro chemicals like oxytocin and dopamine. These feel good chemicals will help you de-stress and boost your mood and can also help you relax and sleep more naturally.
If you are looking to last longer in bed masturbating frequently alongside something like Bathmate control can help you build tolerance and stamina in a natural way and your Hydropump routine may also add length and girth to your penis.
How to Masturbate – Tips and Techniques
Ok, let's see how far you get into this article before running off too, er, explore yourself! I guess we all get a bit stuck in a routine but my making a few simple changes or maybe introducing something like a cock ring you will reap the benefits no end.
Different strokes, for different folks!
Switch it up, baby! one of the quickest and easiest things to introduce into your personal time is alternating hands or strokes, in an almost jelq like motion switch hands and grips in a fluid movement, with one hand ever so slightly tighter than the other as you edge closer and closer to kingdom cum.
Change positions
Most men will masturbate pretty much the same way every time, try to break this routine. You can do a number of things differently guy's from placing a cushion underneath yourself, almost like discussed in our deep penetration post to standing or sitting. All these variations will help you break free from the mediocre norm you have found yourself trapped in.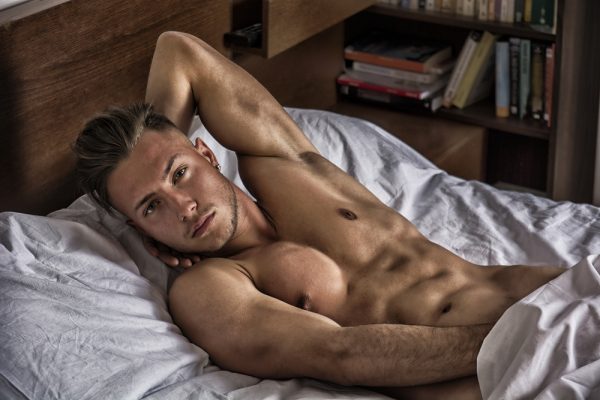 Re-Focus your attention
Don't just focus on the penis. As stated before the introduction of something like a cock ring, maybe one of our vibe ring variants – The Tickle – will send waves of orgasmic vibration from your testicles throughout your whole body. This simple addition to your fun and games will definitely up the ante in the pleasure stakes. Another toy most men don't ever think about using is a bullet vibrator. Traditionally something a woman would use a bullet vibe can be used on anything from the tip of the penis to the taint, with various different speed settings and fully waterproof functionality the bullet vibrator can even be used in the bath or shower which brings us swiftly on to our next point…
Just Add Water
Being Hydropump specialists we are well aware of the benefits of water. Wanking in the bath or shower after your cock pump session can be a great way of not only releasing stress but building sexual stamina too, then once you have dried off why not jelq with Max Out jelqing enhancement serum and allow all those incredible nutrients to soak into the skin.
Lube it up
Using lube, particularly a water based lubricant can be one of the most effective tools in your arsenal of pleasure, add this fast and easy to use liquid to your masturbation regime for ultimate pleasure. Quick, easy and mess free, a water based lubricant is better than other lubes as they not only perform but they don't encourage any nasty infections or irritate the skin. Our lube is also completely compatible with the whole Bathmate range and wont damage any of your other sex toys either.
Live life on the Edge
As with using a water based penis pump, Introducing a technique called "edging" involves getting as close to the point of no return as possible then slowing down so you don't climax and repeating. This can build stamina and will also help you to perform better when having sexual intercourse in the future. People tend to enjoy edging as part of couples play or allow it form part of foreplay during sexual encounters.
Final Thoughts
So….Did you make it this far? Don't worry we would not blame you if you didn't. Why not give some of these techniques a try and the next time someone calls you a wanker you will at least know you are a professional one and you take your pleasure very seriously! Now can someone pass the tissues please?