Hearing that there is a problem with your prostate can raise a million different questions, particularly if you aren't too sure what the prostate actually is, or what it does. For those who hear the words Prostate Cancer, it can be absolutely terrifying. In addition to the Bathmate Team joining the fight against Prostate cancer by
raising funds
for Prostate UK, we also wanted to highlight more of the unspoken issues faced by those who have prostate cancer.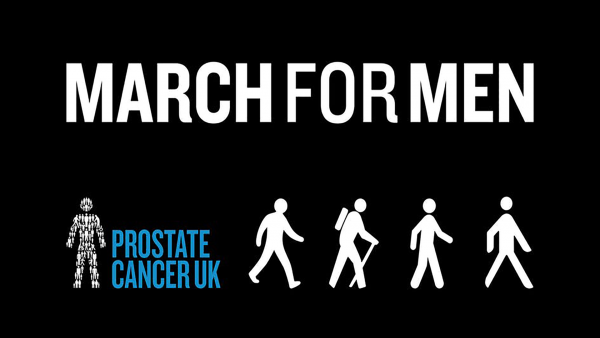 What is prostate cancer?
We discuss prostate cancer at greater length in our blog post about the Leeds March for Men. However, if you need a quick refresher, the prostate gland is a walnut shaped glad that all men have. The prostate gland sits underneath the bladder and its main job is to create the seminal fluid that carries sperm. Prostate cancer often develops when the cells contained within the gland begin to grow as an uncontrollable rate. Often, this creates very few problems and rarely any symptoms. However, problems may arise when the cancer spreads from the prostate to other parts of the body.
What are the causes of prostate cancer?
The causes of prostate cancer are generally unknown. However, the older you become, the greater the risk of getting prostate cancer. Other risk factors may include a family history of prostate cancer, poor diet, obesity and ethnicity.
What are the symptoms of prostate cancer?
The symptoms of prostate cancer may include:
• Frequent urination, particularly at night time
• Needing to rush to the toilet
• Difficulty starting to urinate
• Straining during urination
• Weak flow
• Feeling as if your bladder isn't fully empty
• Blood in urine, or blood in semen
Can you have sex after prostate cancer?
It is perfectly safe to have sex or masturbate during and after treatment for prostate cancer, and according to experts, it is possible to a healthy sex life again once your treatment is complete. For those using a catheter after keyhole surgery, getting an erection is perfectly safe. However, it is better to refrain from sex or masturbation until the catheter is removed.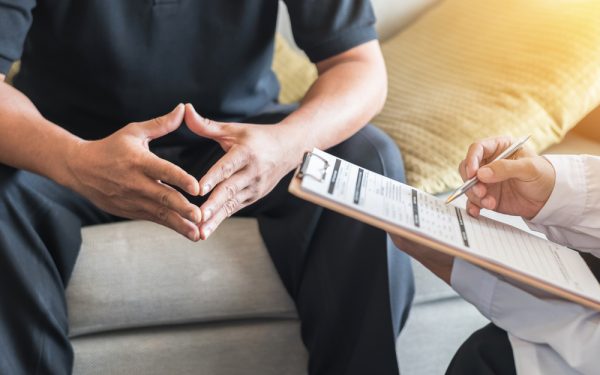 Does prostate cancer cause impotence?
Some men have reported that prostate cancer has negatively affected their sex lives due to issues such as loss of desire, lack of confidence and the ability to maintain an erection. However, every person is different, and this may not be the case for other men. If the issue is psychological, counselling may help to relieve the issue. However, in more serious cases, the treatment for prostate cancer can damage the nerves and blood supply required to achieve an erection, which can lead to erectile dysfunction.
Can you cure erectile dysfunction?
If impotence isn't caused by damaged nerves and blood supply, it may be cured by making changes to lifestyle and getting back to full health after treatment. Other treatments, such as counselling can help with any emotional problems or relationship issues that may affect your ability to achieve an erection. However, in order to pinpoint the exact issues and ensure that you receive the correct treatment, it is important that you speak to your GP.
Natural treatments for erectile dysfunction
There are a number of different medical treatments to help men achieve an erection, and it can be a matter of trial and error to establish the correct type of treatment to suit each person. Medicinal treatments can include tablets, injection, pellets, creams, implants or testosterone therapy. These therapies are a very effective way to treat impotence. However, for those who are already taking other medications, some of these treatments may not be suitable.
Some men may find the thought of inserting rods and pellets into their penis a little disconcerting, particularly after months of invasive treatment for prostate cancer. Thankfully, there are a number of natural treatments to help cure erectile dysfunction that are available.
Yohimbe Bark is a herbal supplement that is derived from the bark of an evergreen African tree. Despite a long history in west African traditional medicine as an effective treatment for impotence, Yohimbe bark is banned in the United Kingdom due to potentially fatal side effects, particularly amongst older men.
Self-help is another great way to help cure impotence. This can take many forms but the more common ways to help cure erectile dysfunction are stopping smoking, drinking less alcohol, maintaining a healthy weight and undertaking pelvic floor exercises.
Using a Penis Pump such as the Bathmate Xtreme Hydropump and accessories helps to create a vacuum which makes the blood flow into your penis, and give you an erection. For those who have recently had surgery, or feeling wary about applying pressure to the groin area, the handball and hose enable the user to create a gentle vacuum and safely draw blood into the penile chambers. After using the pump to get an erection, slip into a Bathmate Power ring to prevent most of the blood escaping when you remove the pump. Regular use of the Xtreme Hydropump may also help maintain the length and thickness of the penis if used regularly, and soon after surgery.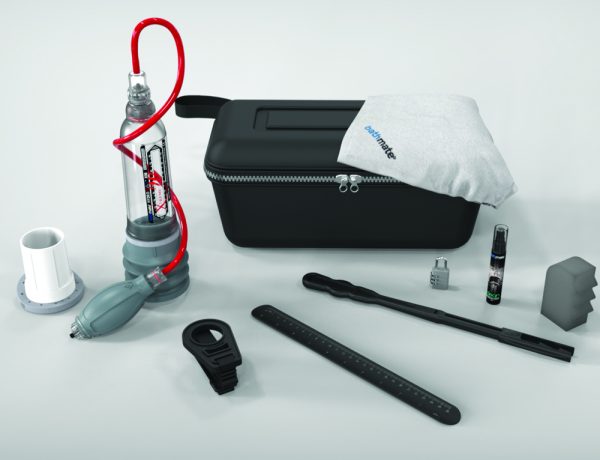 Homeopathic remedies such as sabal serrulata have been hailed as a cure for impotence for many years. Furthermore, there have been claims from some men who found that their erectile dysfunction improves when they take a homeopathic remedy. However, scientists have attributed this improvement to the placebo effect. This can occur when a patient believes that a certain treatment will help to cure their condition. Furthermore, there is no definitive proof that homeopathic remedies can cure impotence.
Getting help with erectile dysfunction
Before seeking help for erectile dysfunction, always visit your GP to discuss the safest options for you. Lots of men do feel embarrassed when discussing their inability to achieve an erection. However, rest assured that this is a very common side effect of Prostate Cancer. Once you have all of the information, choosing the best remedy to help you continue to enjoy a fulfilling sex life is easy.