The female body is an incredible thing and masturbation is one of the most safest ways to naturally relieve stress and tension, it turns out it is pretty damn healthy too. We have touched on the importance of foreplay when it comes to the all important female orgasm in
this article here
but what about solo play and female masturbation?
Research has discovered that approximately 4 out of 5 women masturbate regularly, with that in mind we have taken a look into world of masturbation to give you some handy tips, see what we did? on how to enjoy your personal time just that little bit more.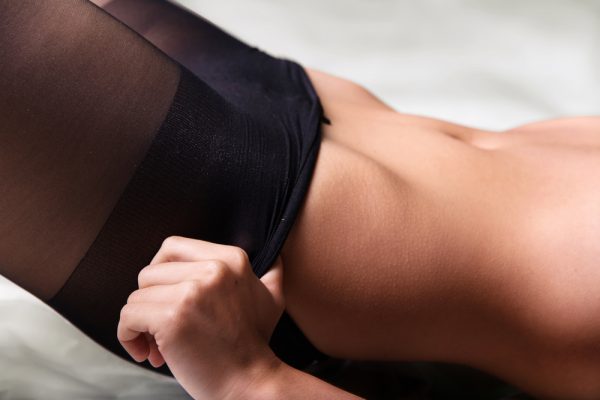 What is it?
Now when we talk about male or female masturbation we tend to mean the stimulation and touching of the genital areas to arouse and derive pleasure. This can involve rubbing or massaging the genitals with the hands, fingers or even toys. So do all women masturbate the same? of course not. It's all about discovering what best works for you and what really turns you on.
Masturbation myth busting
Before we look at tips that tantalise your erogenous zones we would like to dispel a few myths. Solo play can not cause any infections or diseases providing all toys or objects you choose to use are completely sanitised and clean. What about lubes? Well, providing you are using a decent water based lubricant that wont upset the natural ph balance of the vagina you will be completely fine. Masturbating also poses no risks of STI's or pregnancy.
The big oh!
Are you aware of all the different types of female orgasm? Unlike the male of the species all of you wonderful women out there are slightly more complex and we love you for it! Here are the different types of female orgasm.
Clitoral – The most common way to masturbate is to use your fingers and hands. Introducing a toy like the IPX7 Rated fully waterproof Vibe will send waves of pleasure through your entire body.
Erogenous – Here are a few areas for you to concentrate on – The ears, nipples, neck and even the inner thighs can provide orgasms when stimulated during solo play.
Vaginal – If you use your fingers to stimulate and penetrate the vagina you will reach climax touching the vagina walls much like discussed in our deep penetration article.
Combination Orgasm – This is when you stimulate both the clitoris and vagina using either the your hands or a toy, this type of stimulation can provide intense orgasms and even female ejaculation.
Anal – Using a sex toy specifically designed for anal play can encourage mind blowing orgasms the likes of which you have never experienced before.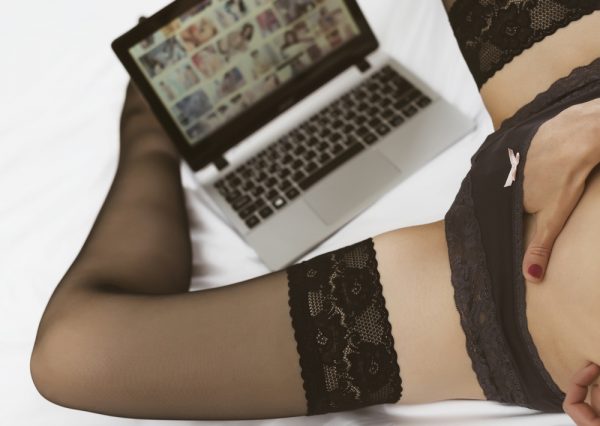 For some women they can find it difficult to orgasm and this can be extremely frustrating so before getting started why not set the mood by maybe playing some of your favourite music, dimming the lights and lighting some candles. Remember to take your time as these moments of pleasure maybe few and far between, especially for someone who may have a busy schedule. So remember how important your pleasure is when you finally set some time aside to truly explore yourself. Have you ever thought about reading some erotica or watching some porn? This allows you to get in the right frame of mind and fully prepare your body for what it is about to experience.
Getting started
The easiest and quickest method to self stimulation begins at the clit. Start by slowly massaging the the area in a circular motion applying light pressure. The addition of lube will allow your fingers to slip and slide as you feel your vaginal lips before moving on to your vulva. This is a sure fire way to really ignite your inner passions and desires.
Hit the spot
The female G spot is actually part of your clitoral network, Stimulating this area can cause female ejaculation and is widely known to help a women to reach a vaginal orgasm. To find it gently caress your fingers down your vaginal wall until you find a more pronounced area. Once located stimulate this area slowly until you reach the point of no return.
Just add water
Stimulating yourself in the shower or bath can have truly mind blowing results and our USB rechargeable Vibe Bullet is completely waterproof and a total game changer. With 10 different speed settings there is a mode for every woman. Warm water will naturally relax you and adding bubbles and scented candles into mix will heighten all the senses. We recommend using the 1,4 and 10 patterns for an out of this world orgasm.
A combination orgasm can be achieved by penetrating the vagina digitally whilst stimulating the clitoris with the Vibe bullet. Keep switching up the intensity on the bullet vibrator until you are completely satisfied.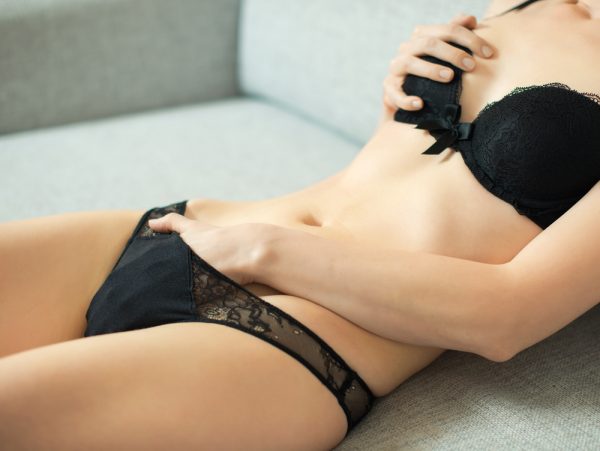 Position yourself
For deep vaginal penetration try squatting, a little known fact is that in the squatting position most women will find it a lot easier to locate the illusive G spot. Using different motions will keep this technique feeling fresh as you discover more and more ways to please yourself.
Lay on your back, now whilst you are probably thinking to yourself booooring and that this seems somewhat old fashioned or unimaginative the truth is that for clitoral stimulation no position is better, it allows you to fully relax and really take matters into your own hands, so to say!
On that note we will leave you to it ladies. Why not subscribe to the blog whilst you are here to stay up to date with everything as we delve deeper and deeper in the coming weeks.