Positive Vibrations
Built on a foundation of quality, trust and great customer care, the Bathmate brand has established itself as a powerhouse in the male market. But one of the questions you frequently asked us is "when will you be bringing out a female product?"
When you speak, we always listen. And with that in mind, we decided to give the market what the market wants…
Introducing the new Bathmate Vibe, the latest generation bullet with 10 speed multi – pattern programs.
Conception
As with all new Bathmate products, the journey began in the boardroom. Tim Brown, Brand Manager, together with the Creative Team, set to task on how we could breathe new life into the classic bullet vibrator.
Extensive research on existing products on the market showed there was something missing…a waterproof vibrator. So the engineers here at Bathmate set to task and the compact yet small vibrator was born. With an IPX7 rating we introduce the only USB rechargeable bullet vibrator that is guaranteed to be 100% waterproof, the Vibe Bullet – the best bullet vibrator.
We're so confident that it comes with a full year manufacturer's warranty.
The Bathmate Vibe Bullet is designed to be the engine for several other products in the pipeline that work in conjunction. Some are female, some are male, but either way early testing shows their ability to provide earth-shattering orgasms!
The Bathmate Vibes road to market is the start of a wonderful journey, not the end.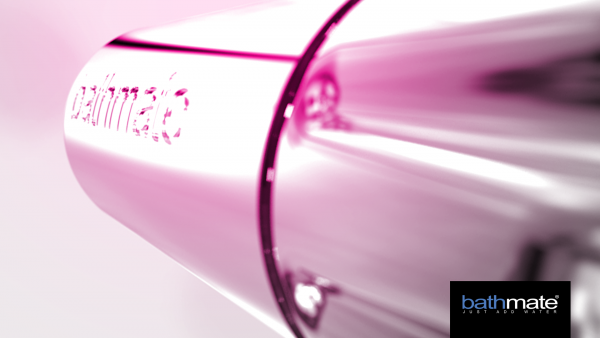 The Science behind the bullet vibe
The Bathmate vibe gives the user the advantage of combining 2 natural therapies:
Hydro therapy and vibration therapy. The benefits are:
• Relaxes muscles and increases orgasm
• Increases the 'feel-good' hormones serotonin and dopamine. The release of these hormones also reduces depression and anxiety
• Gives a pleasant tingling sensation due to stimulation of sensory nerves
• Increases blood and lymphatic flow. As a result, nutrients in the blood are more easily brought to the muscles and tissues.
• Increases lymphatic circulation / helps get rid of toxins.
• Vibration and Hydro Therapy, when combined causes your body to release encephalin, and other pain-reducing neurochemicals. It is recommended as a method of pain relief and relaxation.
• Improves your sleep as your muscle will be more relaxed.
Excellence
As with all new Bathmate products we strive for excellence. That is why the Bathmate bullet vibrator has undergone a rigorous testing program, both internally and externally to validate the IPX7 rating and confirm that it is indeed a 100% waterproof bullet vibrator.