Testosterone boosting foods are an essential part of any man's diet.
If you're over the age of 30 then the chances are that your body's natural production of testosterone is already on the decline.
What is Testosterone?
Testosterone is the 'male hormone' typically responsible for male characteristics including sex drive, sperm production, muscle mass and hair growth.
Symptoms of low testosterone, or Low-T, include weight gain, a drop in sex drive and muscle mass and thinning hair.
Our Guide To Testosterone Boosting Foods
It is entirely possible to maintain healthy testosterone levels by including testosterone boosting nutrients such as vitamin D, magnesium and zinc in your diet.
We've broken down our top 10 testosterone boosting foods:
1. Fatty Fish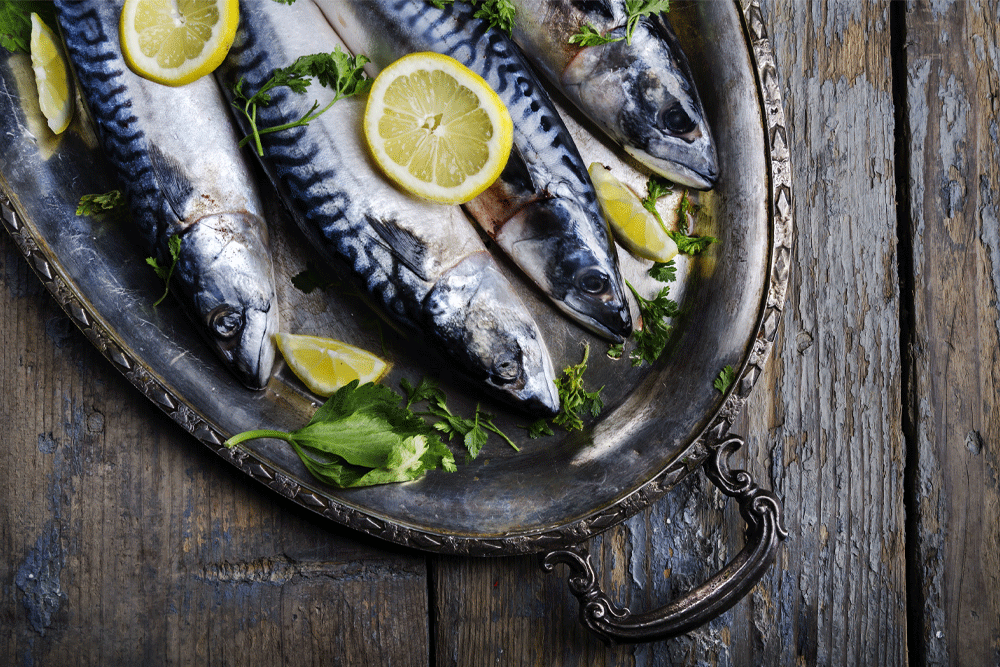 Cold-water fish such as wild salmon, tuna, and mackerel have fatty reserves that are rich in vitamin D, which is instrumental in helping maintain good testosterone levels.
As an added bonus, fatty fish also boost heart health.
2. Pomegranates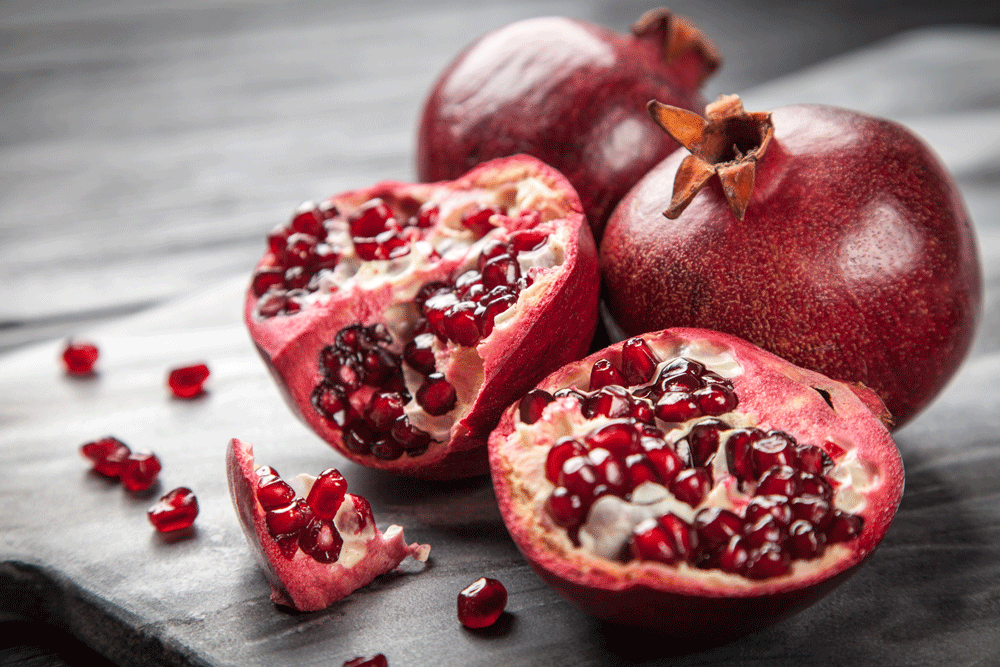 Pomegranates are portrayed in ancient mythology as having a direct link to human fertility and sexuality, and recent studies suggest that this association is more than just a fable.
Participants in a 2012 study who drank undiluted pomegranate juice for two weeks experienced a noticeable increase in testosterone levels.
3. Olive Oil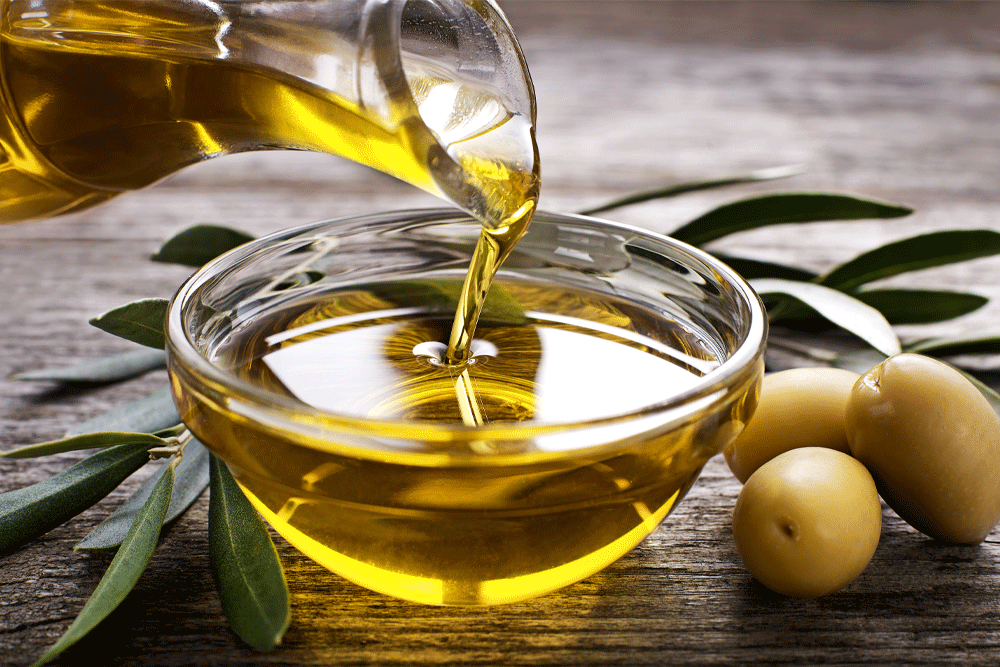 A staple of the traditional Mediterranean cuisine scene, olive oil may contribute to healthy testosterone levels.
Using it in place of butter whenever possible has heart-healthy benefits too. For instance, you can make a blend of herbs and olive oil for toast and biscuits that may fast become your favorite bread spread.
4. Leafy Greens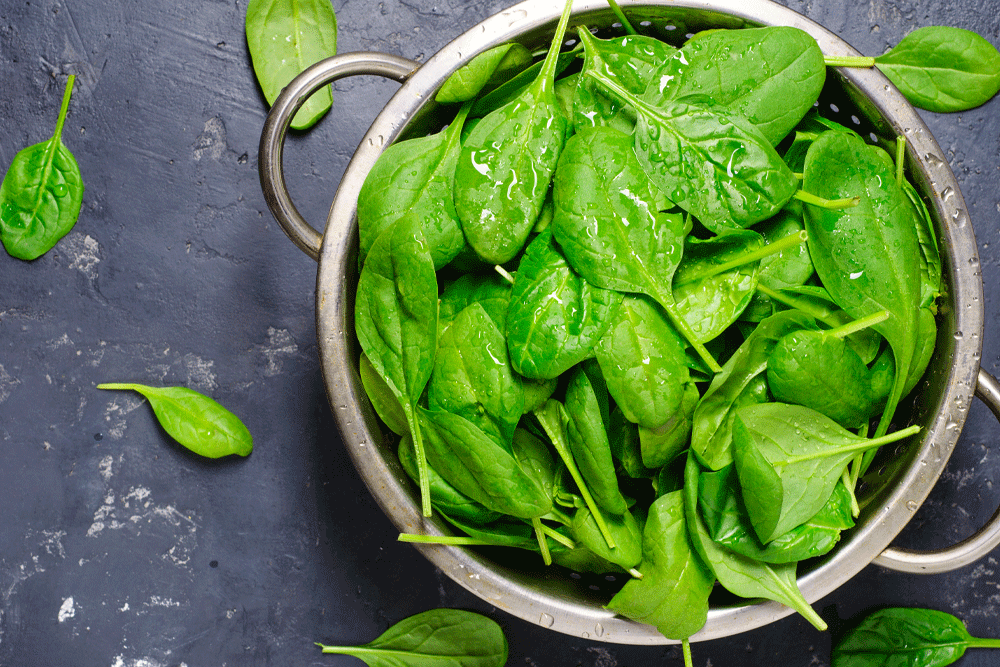 Swiss chard, spinach, kale, and dark green lettuce varieties all contain substantial amounts of magnesium.
You don't have to be a salad-lover to get the benefits of enjoying leafy greens — they can be used in sandwiches, placed in an omelette, or stirred into pasta just before serving.
5. Ginger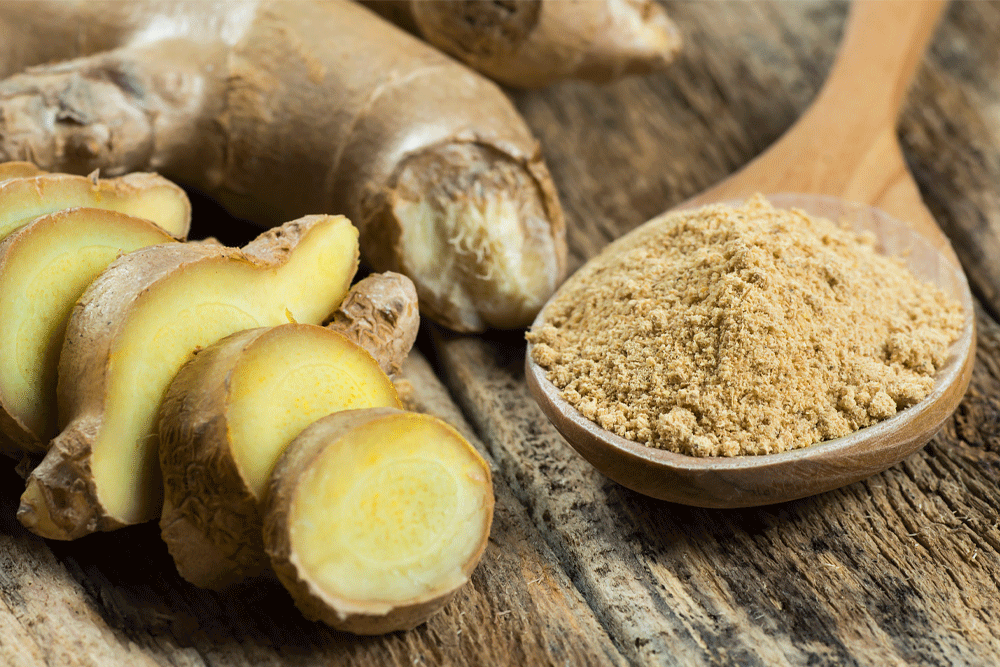 Research from a 2013 study shows that diabetic lab rats experienced an increase in testosterone levels within 30 days of starting a daily ginger supplement.
There are plenty of ways to add ginger to your diet without supplements, such as grating fresh ginger into salads, soups, and smoothies.
6. Red Meat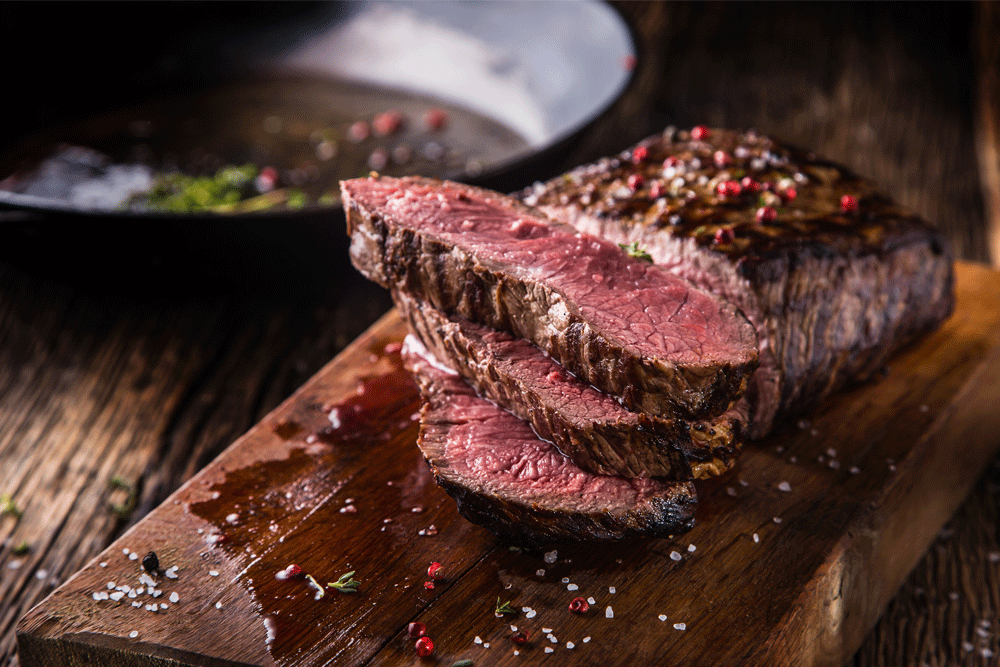 At last — a healthy reason to dive into a filet mignon or a New York steak.
Beef contains zinc and other nutrients thought to help boost testosterone levels.
Don't go crazy on the steaks, though — for the sake of your heart, avoid fatty cuts and don't eat it every day. Lean burgers and chuck roast have lots of zinc, but liver gives you the most nutritional bang when it comes to beef.
7. Oysters and Other Shellfish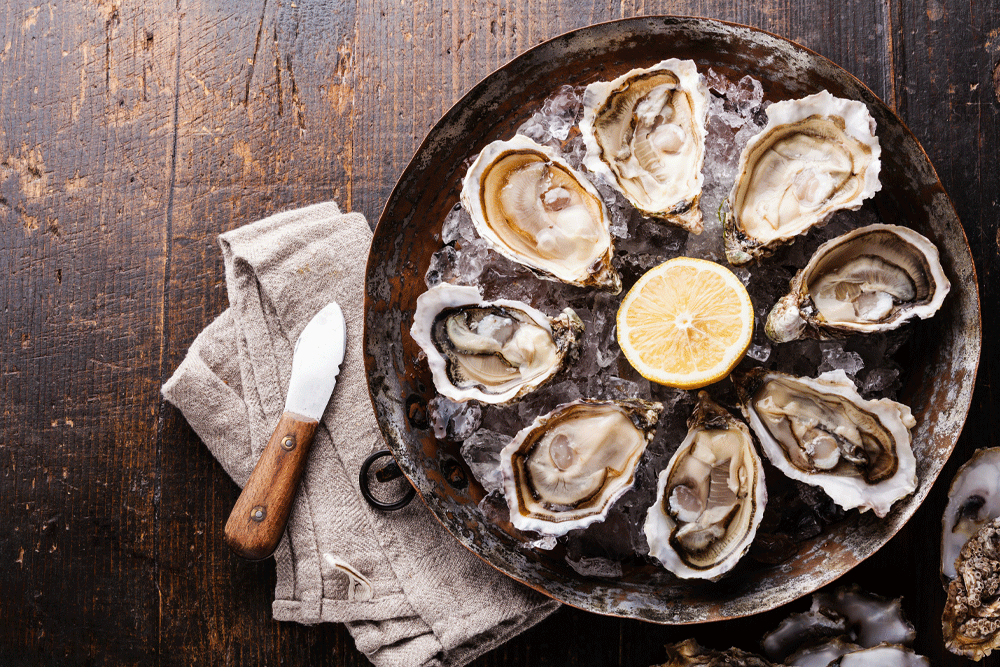 Oysters are another food with legendary powers when it comes to maximizing fertility. With more zinc per serving than any other type of food, the reputation oysters have is well-deserved.
Lobsters, crab, and other shellfish are also high in zinc.
8. Low-Fat Milk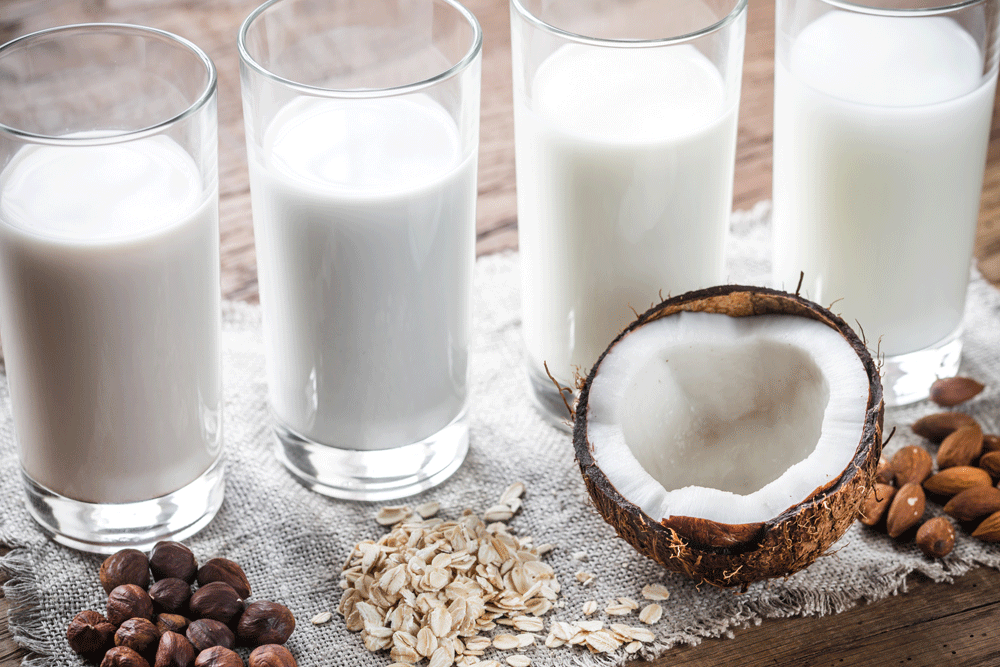 As you surely already know, milk is one of the leading sources of vitamin D in the average person's diet.
Opting for the low-fat variety helps prevent packing on the pounds. Fortified plant-based milk is also a good source of vitamin D for those who'd prefer to avoid or limit animal products in their diets.
9. Egg Yolks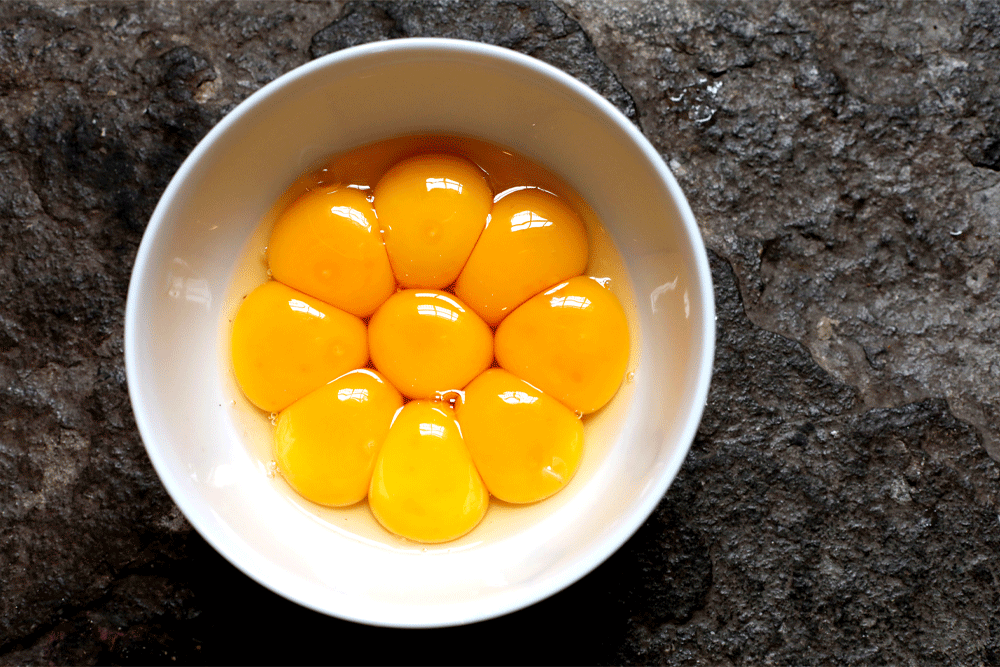 Egg yolks are another rich source of vitamin D.
They have historically been associated with high cholesterol, but nutritional research shows that eggs typically don't raise cholesterol levels to the same extent as foods containing trans or saturated fats. As with nearly everything in life, moderation is key.
10. Fortified Cereal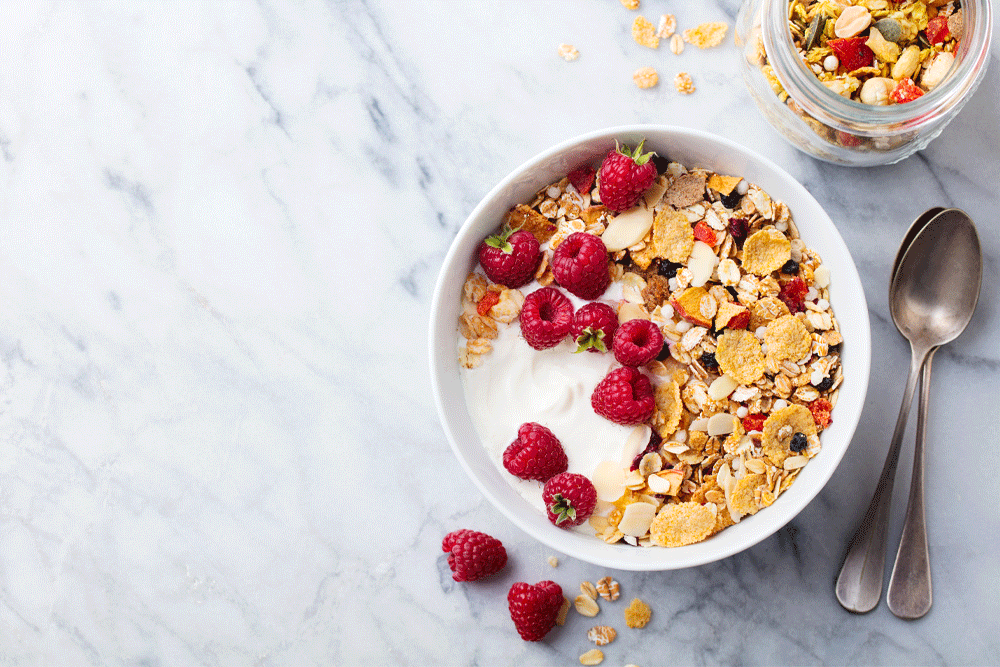 Fortified cereal provides another good way to start your day out with a good dose of vitamin D, and you can optimize that by adding some low-fat milk.
Round it out with a glass of pomegranate juice and a piece of toast with olive oil and herbs, and you've started your day with a good boost to your testosterone levels.
Testosterone Boosting Foods: What To Avoid
Eating a balanced diet is an essential building block of cultivating overall good health, so you shouldn't avoid certain nutritious foods simply because they don't give your testosterone levels a boost.
However, a diet heavy in processed or fried foods has been found to lower testosterone, so it's best to consume these sparingly. Fried food lovers can also substitute testosterone-loving olive oil for standard vegetable oil for the best of both worlds.