As people continue to embrace technology and get to grips on the impact that it has on their lives, the use of sex toys amongst couples continues to increase. Books such as Fifty Shades of Grey and films like Hysteria, The Wolf of Wall Street and The Secretary have continued to normalise the use of props and sex toys in the bedroom.
However, some people still hide their use of testicle ticklers and clit caressers because they worry about what other people will think. This is sad really, because if there is a great couples sex toy on the market, wouldn't it be great if we heard all about it? At Bathmate, we want to explore some of the common myths about couples who use sex toys and put our perspective on these views.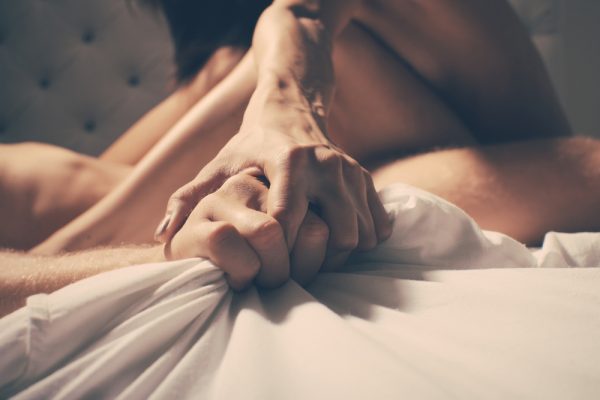 Sex toys are only for single people
According to experts, almost half of women own or have used a sex toy, that's a lot of people! The same research conducted by these experts showed that those in relationships were more likely to use sex toys than those who are single. With the sex toy trend continuing to increase, it seems that adult toys are here to stay, so it's only natural that couples will continue to experiment. Sex toys can also help to improve penetrative sex between couples with products like the Bathmate Power Ring helping male partners to stay erect longer whilst stimulating the clitoris during sexual intercourse too.
If you're using sex toys, your partner isn't satisfying you
Being open with your partner and exploring the things that you like in the bedroom can help to increase sexual satisfaction, rather than hindering it. This also extends to the sex toys that you use. With lots of couples using sex toys to enhance their sexual experiences, the products add a freshness and excitement that helps to keep sex fun and interesting. If you are struggling to feel satisfied in the bedroom, it is important to have the confidence to speak to your partner and tell them what you need. After all, if you aren't clear about your sexual needs, how will they know?
Couples only use sex toys because the passion in the relationship has gone
It is true that sometimes people turn to sex toys because they want to spice things up in the bedroom, but that isn't the only reason that couples use these products. Different sex toys offer different experiences and sensations, so you get a range of experiences that aren't replicated by straightforward sex. For example, a vibrating prostate massager like the Bathmate Prostate Vibe delivers ten different vibration modes to massage and stimulate the prostate, whilst a vibrating butt plug pushes the wall of the vagina closer together so that sexual intercourse is more enjoyable for both the male and female partner.
Sex toys desensitise your genitals so sex will be less satisfying
Sex toys will not desensitise genitals, this is a complete myth. If you do experience numbness in the genitals it is important that you discuss this with your GP as it can be an indicator of a health condition or nerve damage. It doesn't matter how many times you use your trusty old vibe; you will not wear out your sexual organs, biology doesn't work that way.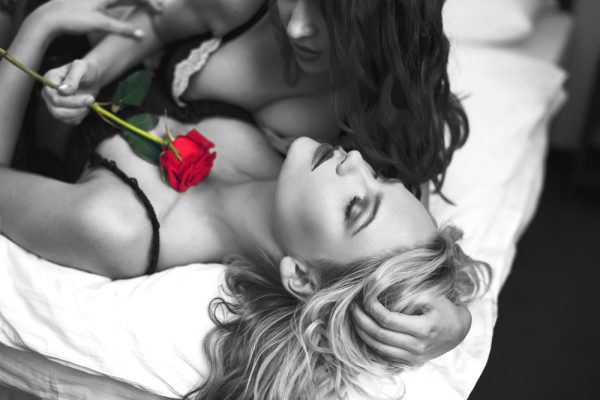 You don't need a man if you use a dildo
Vibrators are cheap dates, they don't leave their dirty socks by the wash basket, they don't fart, snore or burp and they don't hog the remote…. But you don't get love, companionship and excitement from a sex toy. Remember, sex toys are items that enhance your sexual relationship.
You may also use your sex toy alone during masturbation and that is also perfectly fine, but keep in mind that your sex toy is simply something to enhance your experience. Think of it as the sprinkles to your ice cream. The ice cream is great on its own, but with sprinkles it's even better!
Men who use anal sex toys are secretly gay
Really…. I hate to have to justify this with an answer. But no, men who enjoy anal play are not secretly gay. Lots of men enjoy anal or prostate stimulation regardless of their sexual preferences. That's because the prostate, or the P spot is located inside the rectum and helps to produce a powerful and intense climax for men. Lots of men enjoy this kind of play with men,
women or non-binary friends. It certainly doesn't have any bearing on your sexuality and simply indicates a lack of understanding on those who repeat this myth.
Sex toys are just for heterosexual couples
Whilst lots of sex toys are designed with penis in vagina sex in mind, there are lots of great products out there for same sex couples too. Our anal training butt plugs are designed for all sexes and help to prepare the anus for anal sex. The Bathmate VIBE is also a sex toy that stimulates different sexes in different, but thrilling, ways. Similarly, Bathmate Hydro-pumps are ideal for same sex relationships, particularly if you're hoping to increase the size of your penis or struggling to get an erection. Our Bathmate Lubes and douches also help to prepare the body for lots of different types of sex. Bathmate also cater for to the trans community too, with cock rings helping to maintain an erection after hormone treatment, and our vibrating bullets providing stimulation at all different stages of transition for both transmasculine and transfeminine people.
Buying sex toys as a couple is embarrassing
Rather than being embarrassing, buying sex toys together indicates the maturity to be open and clear about the things that you want in the bedroom. Sitting together and exploring the different products, talking about the different effects and debating whether you'll like the outcome certainly isn't embarrassing. After all, is there anything more exciting than knowing that you're going to have a whale of a time trying out all your new sex toys?