What if I told you doing this simple exercise for 15 minutes a day would improve your overall sexual health and performance, you would be interested, right? I thought so. Stick around as we look in depth at how exactly you use a penis pump, its features and health benefits. Primarily a circulation device that harnesses the power of water a Bathmate Hydropump could be the key to unlocking all that natural inner potential that men just like you have. In exchange for just 15 minutes of your time you can enter a world of bigger, stronger erections with unrivalled levels of warrior like stamina.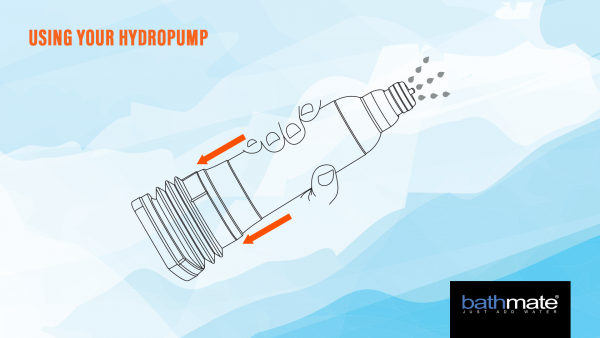 What is a Bathmate cock pump?
A penis pump is used to help gain and maintain an erection. They can also be used to enhance the penis and keep it in a healthy state. You have multiple erections through the night and it is thought this is the body naturally taking care of itself, flushing harmful toxins from your system, a cock pump mimics this action. Regular use of a Hydropump may even increase the strength of your erections and the majority of users report a substantial increase in length and girth over time. Using a penis pump can also have a beneficial effect on your mental health making you feel more confident in yourself.
Why Bathmate?
Unlike air pumps which can have potentially damaging effects on your overall penile health Bathmates award winning hydropumps use water to create negative pressure inside the vessel, this is one of the reasons its the number one penile rigidity device on the market used by millions of men all over the globe every day.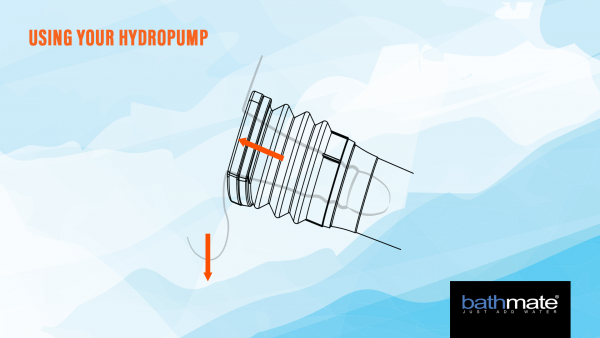 Routine
Now, as a beginner this may seem daunting but as with everything form and routine is extremely important, so stay with us as we guide you step by step into the magnificent world of male enhancement. Over the next few minutes we will show you how to get the best from your award winning Hydropump.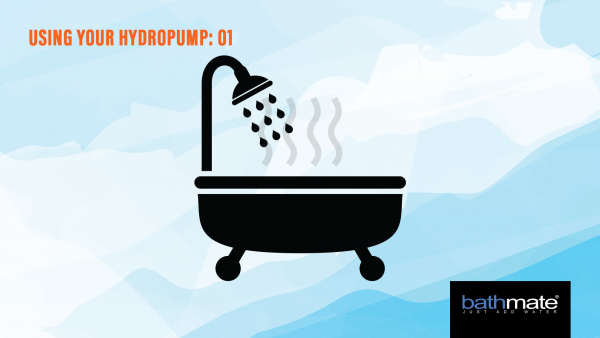 Warm up in the bath or shower prior to use
Warm up
It's important you take it steady guys, don't rush! Remember this is a marathon not a sprint. Taking time to warm up will have your body in peak condition before you begin your hydrotherapy routine.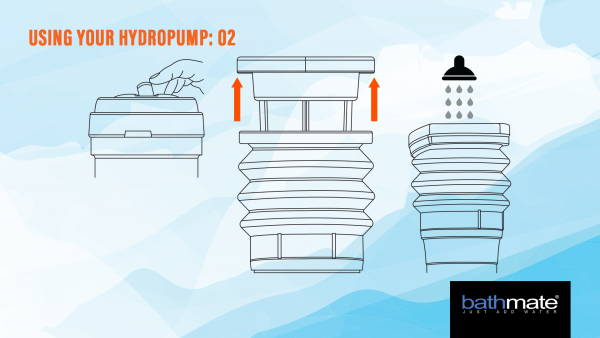 Lock the valve, remove the comfort pad and fill with water
Get pumped
Ok, see that little black thing on the top of the pump? Click it left or right, the pump is now locked and ready to hold water (if you do this in the bath or in air you don't need to do anything). Remove the comfort pad prior to filling to prevent any air getting trapped in the convolutes of the penis pump. Fill the vessel with water to the top. Once the vessel is full place the comfort pad back in and slowly insert your penis into the vessel of the Hydropump. Form a seal against the pelvic bone and click the pip into its central position. Slowly pump towards your body, you will see water release from out of the end and your penis will start to expand inside the vessel, magic! Most men reach optimal pressure in around three full pumps. Allow yourself to relax for 2-3 minutes.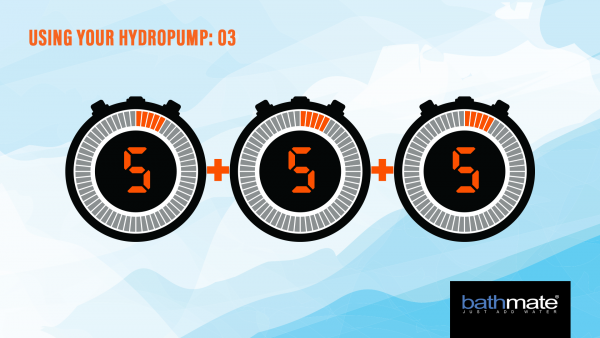 Once you have pumped for 2 to 3 minutes, Remove and massage for up to 2 minutes
The massage
To gently release yourself from the pump slowly apply pressure to the latch valve section of the pump. Massage your penis to move all that nutrient rich blood around to make sure all that goodness is absorbed into the penis. Do this for 1-2 minutes then repeat if desired. To get the most out of your pumping experience you can repeat the pumping and massage stage up to another 2 times. whilst all Bathmate`s products are completely safe to use its important you don't over do it. Do not pump for more than 15 minutes in any 24 hour period.
Final word
It's at this stage most men are completely sold on the Bathmate dream and they never look back. You might notice your penis is instantly fuller with more length and girth than you usually have. If you are using the cock pump to gain an erection on the third and final pump session you would apply a cock ring to the base of the penis to keep the blood trapped in the area it is required. Something like a Power Ring is designed specifically for this, just remember to remove it every 30 minutes or so the give your penis a rest.
A lot of people choose to add Max Out Jelqing Enhancement Serum to their fitness regime, This will focus on those length gains and is a great natural penis enlargement therapy technique. To read our full jelqing guide for beginners – click here
Happy pumping, lads!