It seems we can't go a week without a new piece of technology coming out, most don't stick around but one thing that does look like it is here to stay is the smart watch. When a piece of technology comes out that integrates so perfectly into everyday life like say your mobile phone we can easily become inseparable.
As we become more self conscious and more aware of things like our physical and emotional health something like a smart watch is a perfect addition to even the biggest technophobe.
So, it tells the time aaaaand what? Allow us to explain.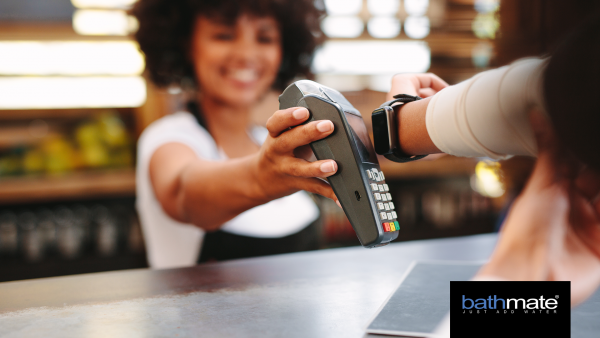 What is a smart watch?
It's a very smart watch that is normally connected with your phone's system, in a nutshell, your smartphone just mirrors your phone's notifications and shows them on your smartwatch's screen. These are usually watches that give you a wide range of options to choose from with different notifications to very modern options like voice dictation. Let's start with notifications:
Notifications remind you about important events or activities. It depends on the type of smartwatch. These are the most popular types of smartwatches:
Apple Watch, Wear OS watches (different producers, using Google's Wear OS operating system), Tizen watches (designed by Samsung for Galaxy smartwatches), Hiking watches that has GPS tracking and navigation, basic vitals, long-life battery and weather forecasting. This kind of smartwatch are waterproof, protected against bumps, drops, and dust resistant. Diving watches are a bit different because you have to connect them with the first-stage regulator to a Bluetooth transmitter and then to a diving watch. Diving smartwatch shows depth, time-remaining, temperature, and everything that divers need to stay safe and connected. Lastly, we have flying watches. These are quite niche but the D2 Delta PX gives you a logbook, a GPS-powered moving map and NEXRAD weather.
One of the most important things and options that your smartwatch can have is when something has happened to you and you cannot respond to the notification, your smartwatch will know you are injured and alert authorities on your behalf. This is a fantastic safety feature and not something your phone can do by itself.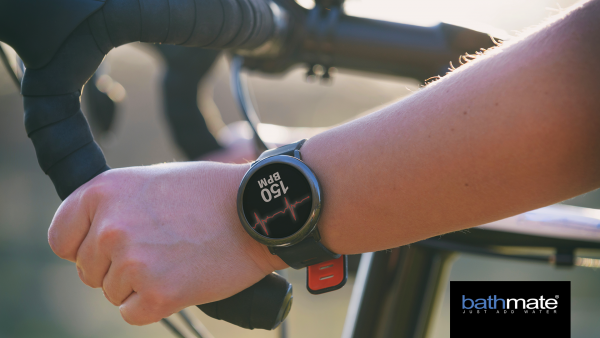 Apps: We need to remember that there are smartwatches that have the Apple operating system and those ones which have the google operating system. Smartwatches that are suitable for hiking or diving generally support the apps they need either way.
Music: While using your phone to listen to music, your smartwatch is connected and compatible with your smartphone. You can use your smartwatch to change the song and volume. Additionally, hi-tech smartwatches also give you an option of voice dictation. It means that you can tell your smartwatch a command and it will do what you want.
GPS: Most smartwatches include a GPS for tracking your location or receiving location-specific alerts.
Good battery life: Modern smartwatches feature batteries that will get you through a day of normal use, with a bit of juice still left to go. Battery use varies; the Apple Watch typically gets 18 hours of normal use on a single charge, while the Pebble gets two or three days.
Fitness alert! For those who are fitness and sport lovers, Bathmate recommends a fitness band rather than smartwatch. Ok, we all know that modern smartwatches include a heart rate monitor and a pedometer to help track your workouts but dedicated fitness bands have more options and they are designed for sport lovers.
Lets talk money
They can be expensive, where this may be the case for the top of the range smart watches, it is possible to buy a smart watch on a budget. To put things into perspective though, the most expensive smartwatch ever sold (as of July 2018) was a Tag Heuer Connected Modular 45 for a whopping 197,000 US$ and that didn't include any of features that a new smart watch does!
Which Watch?
So what are the top most affordable (whilst retaining quality and functionality) on the market?
Most smartwatches — whether they're intended for daily use (as with the Apple Watch) or for specific purposes (as with the Garmin Fenix) — offer a suite of standard features. Here we have a list of smartwatches that give you a wide range of options and their prices are affordable no matter what your budget range!
High Budget: Apple Watch Series 3 for only £264
This is one of the best smartwatches but the price reflects this, as with everything in life you get what you pay for. This smartwatch is small, light, and designed in a beautiful way. Features: GPS, in-depth fitness tracking, Apple-pay and Spotify. Unfortunately, it doesn't have NFC.
Mid-Range: Fitbit Versa Lite price £149
This is the cheapest mid-range option, as well as the best in that category, that Fitbit gives us.
The best thing is that the battery lives for 4 days! It's light and looks amazing, has push notifications, a heart-rate monitor, and 50m water resistance.
Best Value: Amazfit Bip for….. £49!
The most amazing fact about this smartwatch is that it has 45-day battery life. Unfortunately, there are some flaws: it's a product of Chinese company, access to some important apps is severely limited and sometimes you can feel that it is slow, but the price is very good and the basic features are ok.