Yorkshire is well known as one of the most beautiful places in the UK and it's probably best known for its historical Roman and Viking heritage as well as its countless Norman castles and medieval abbeys. Home to industrial revolution era cities and stunning architecture this jewel in the UK's crown is also home to the Bathmate's state of the art factory.
Yorkshire was formerly known as the county of York and is nestled in the north of the UK. This special place even has its own day, Yorkshire day!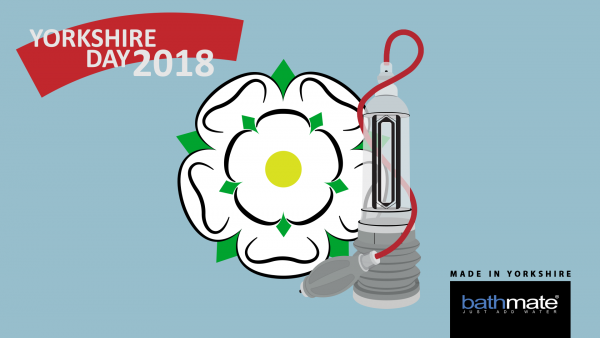 Yorkshire day falls on Wednesday, 1st of August 2018 and is named after the biggest county in England.
Various cities within Yorkshire have become extremely successful in the areas of finance and arts & culture. Yorkshire itself is responsible as the birth place for many great figures in the worlds of art, politics and much more. Based in Yorkshire, UK – Bathmate manufacture various adult products to the highest of specifications in their in house factory, these products are directly responsible for the sexual well being of millions of people worldwide. Having sold well over 1 million penis pumps in over 90 countries worldwide since the original Hercules Hydropump was launched, Bathmate's quality assurances speak for themselves.
Bathmate's Success story
So here is a brief history as to how Bathmate came about and a true British icon was born.
The Bathmate brand was created in 2004 when the inventor, Mr John Oakes developed a hydrotherapy cock pump. John conceived the idea of the hydro penis pump when one of his close friends suffered an injury to his spine which meant he couldn't gain, or maintain an erection having a devastating effect on his sex life. In an effort to help his friend John began researching various methods from medication to surgery before coming to a more natural solution. Understanding that the penis is a hydraulically operated organ John thought about the endless possibilities of surrounding the penis with warm water and generating a hydro vacuum. Water behaves in a uniform manner under pressure so it is completely safe to use and this is where the award winning Hydropump range was born.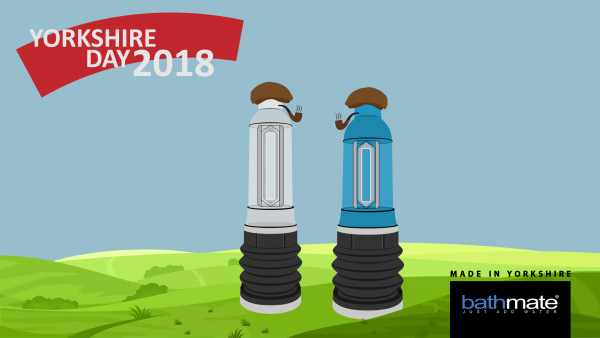 Bathmate's dick pump range has a water pump for every type of user – the Hydro, primarily for a beginner, The Hydromax which is 35% stronger than the Hydro and the king of all cock pumps the Hydro Xtreme which comes with a full accessory kit. This amazing kit includes a carry case, cleaning accessories, a lock to keep it all safe inside its carry case and a measuring gauge to keep track of those all important gains that you've experienced. To find out how to use a penis pump in 3 easy steps click here.
Now it's not all cock pumps and boys toys, bridging the gap between male and female pleasure is the quite frankly amazing Vibe Ring range. Reinventing the humble cock ring and in true Bathmate fashion taking it one step further. With a ring for every occasion whether it be pleasure orientated or stamina based the vibe ring range provides the user with earth shattering orgasms every time. You can view the full range here.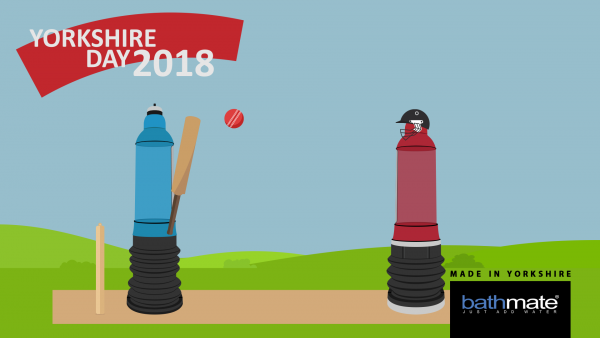 I'm a rocket man
In what was a world's first within the industry Bathmate sent their very own personal hygiene device in to space. On the 19.09.2017 The Hydro Rocket from Bathmate made its maiden voyage to Uranus, LOL! Reaching an incredible 112,099 thousand feet and hitting temps of -35 degrees celcius before crashing back down to earth at a ridiculous speed of 178 mph. This incredible feat was all captured on camera and you can watch the full video below.
Pleasure specialists
Having set the standard extremely high Bathmate set to task of reinventing the vibrator. Countless hours have been invested into redesigning the vibe bullet and ensuring through specialist research that we designed a vibe bullet unmatched by any other. With 10 different speed patterns and focus on the female orgasms this IPX7 rated fully waterproof USB rechargeable vibe is a total game changer.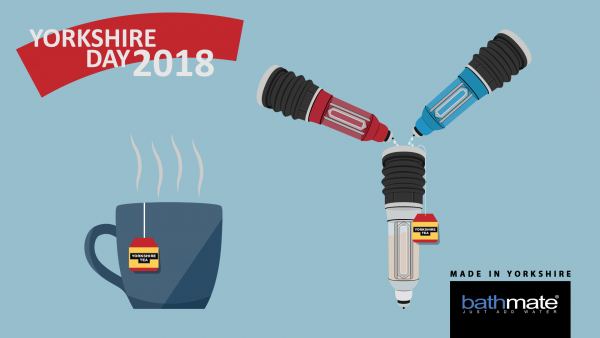 Bathmate, a true British icon with your pleasure and sexual well being at the heart of everything we do. So there you have it – Yorkshire, it's all flat caps, cock pumps and cups of tea mate and we wouldn't have it any other way.