With the worrying trend amongst men surgically enhancing their penis or taking dangerous pills bought online we thought we would take a look at a more natural way to get it up and get you off!
Now don't get us wrong one of the best ways to keep your penis in shape is through the use of water based penis pumps and the natural therapy technique called jelqing but what if we told you that drinking this nutrient rich secret potion would enhance that potential ten fold, giving you bigger, stronger erections that last longer. You would be interested right? Great!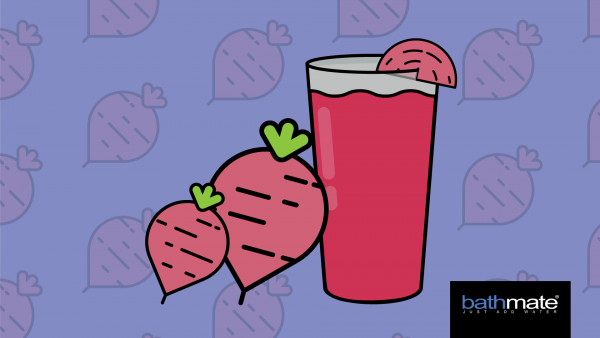 So what are we talking about?
Beets, or more specifically beetroot juice. We've known for a very long time that certain foods and diets can affect your penis, from the flavour of your semen right down to the functionality of penis sexually. So what's in a diet hey? Seems it's actually very very important when it comes to sexual functionality and how well you can perform in the bedroom.
Once you start to figure out how certain foods interact with your bodily functions you can begin to understand what is good for the body and what we should be using to fuel our late night marathon sex sessions!
A worrying amount of men are turning to needless surgery which can be very expensive and actually do more damage than good, not to mention the guys who are risking their overall health every time they pop a pill they bought online. Looking for a Safer more natural resource we came across the incredible health benefits of beetroot juice.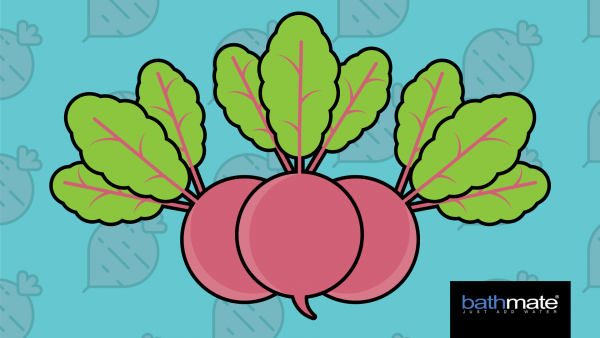 Let's take a look at some science
Beet juice has a number of different benefits that you can harness. Not only does it have the potential to improve blood flow and increase stamina but it may also lower blood pressure in people who suffer from high blood pressure. How does it work I hear you say? Well put basically beet juice is high in natural chemicals called nitrates – now here's the amazing part – your body naturally changes nitrates into nitric oxide which can help you with blood pressure and improve blood flow.
All of this is very good news for your penis. Increased blood flow and circulation will help flush harmful toxins from the penis and groin area helping prevent the onset of erectile dysfunction. Drinking beet juice and jelqing is like training at the gym after taking a pre workout drink! Your body is in optimum shape and will allow you to get the best from yourself, naturally.
What's it worth? Beet juice break down
Beet Juice Nutritional Information. So on average one cup of raw beets has 58 calories and 13 grams of carbohydrates. A cup of beetroot juice is usually around 100 calories on average and has around 25 grams of carbohydrates, because of the way it is processed. Beets are also a good source of folate, fibre, potassium, vitamin C and antioxidants as well as nitrates.
How do you prepare beet juice?
You will need either 4 small beets or 2 large beets to make one delicious fresh serving!
Using a sharp knife take the top and bottom off the beets – be careful when you are doing this! Safety first! Wash the beets under cold running water to ensure all the dirt has gone. If you choose to you can peel the skin off the beets using a potato peeler if you like.
Cut the beets into four. At this stage you have 2 options, use a juicer or food processor. If using a juicer place a bowl under the juicer then begin to squeeze all that nutrient rich goodness from the beets. If using a food processor ensure you blend the beets until smooth before straining off any large chunks. You can drink straight away or chill in the fridge for 25 mins – the beet juice can also be stored for 1 to 2 days but is best enjoyed fresh.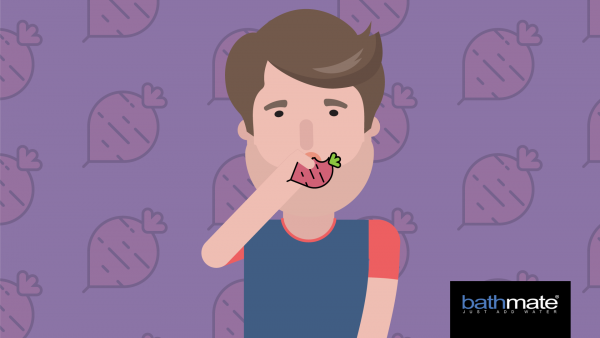 This incredible food can be picked up at your local supermarket or grown in the dizzying heights of the UK summer at your own allotment. It's an incredible edition to any meal and its health benefits speak for themselves. A versatile addition to salads, sandwiches and stews.
Adding beetroot juice to your diet will help you gain and maintain a strong erection due to its medicinal qualities. If you suffer from e.d make sure you make a point of adding beetroot juice to your diet and try things like jelqing before resorting to using pills. By increasing the blood flow and circulation of your penis you will be maintaining your overall penile health. The use of a power ring prior to sexual intercourse will also help keep all that nutrient rich blood in the penile chambers.
If you suffer from any sexual dysfunction its very important to look at what may be causing the issues, explore natural solutions and experiment with natural therapy techniques before considering surgeries or dodgy online pills. You may find a natural healthy solution that allows you to function sexually – you may also find that drinking beet juice enhances what you already have to super human levels!
Beets are an amazing source of nutrients – if you are interested in superfoods why not read our article highlighting the top 6 superfoods here – you may be surprised at what makes the list!