With some extremely worrying statistics surrounding men's health issues it is now more important than it ever has been that we get behind our guys and support them with whatever assistance they may need. This is why men's health organisations such as Movember are so important to us.
The Movember men's health charity has gained more and more publicity over the years thanks to its viral online campaign which see's men all over the world grow the best moustache they possibly can throughout the month of November, let's take a more in depth look at the charity.
What is Movember?
Movember is an annual event involving the growing of moustaches during the month of November to raise awareness of men's health issues such as prostate cancer, testicular cancer, and male suicide.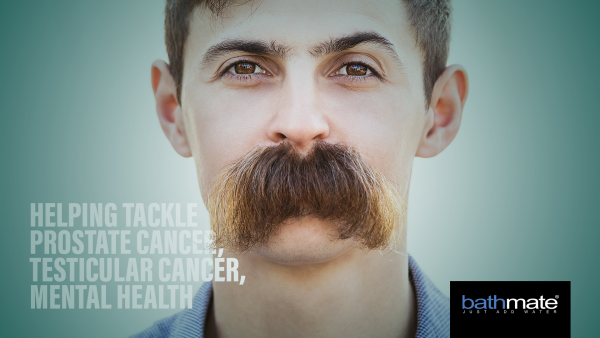 Why is Movember so important?
As we touched upon briefly, the statistics surrounding men's health at the moment can be quite a scary read. Here is just a few snapshots of information to take on board.
Back in 2015 75% of all UK suicides were men. About 1 in every 41 men will die from prostate cancer. The amount of men dying from prostate cancer is now higher than rates of women dying from breast cancer.
Another thing to consider is the amount of guys who suffer in silence without seeking any type if specialist help meaning those figures could potentially be a lot higher. Men can be quite stubborn, they can put off a trip to the doctors and simply hope their health issues clear up of their own accord or just magically disappear. The problem with this is survival rates amongst men tend to be lower because they are afraid to get access to the help they so desperately require.
Foundations like Movember have taken a stance for men all over the globe in an attempt to de-stigmatise people's opinions surrounding men's health. It's ok to get help, it's ok to speak to
medical professionals and it's certainly ok to share your problems with each other. I guess men worry they will be considered weak, how many times have you heard the sentence "man up and get on with it" It is this type of sentiment that has seen figures surrounding men's health issue's at an all time high.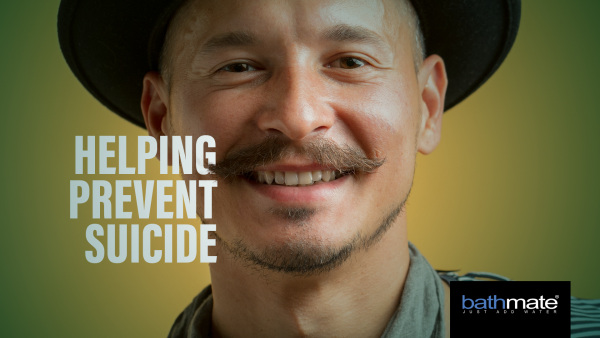 So what can be done?
Take part. Grow a moustache! Organise charity events and really get involved. Above all of this ask your friends if they are ok, pick up on the signs and ask again until you feel you have an honest answer. Offer support and a caring ear, you may make a real difference in someone's life. Understand It's ok to not be ok sometimes.
The foundation itself centres on men's health but in the past they have taken on various different theme's. They stand as advocates for men's health issues such as cancer, mental health and overall quality of life in men.
By taking part and helping to raise some well needed cash and more importantly awareness we are showing our brothers, sons, fathers and grandfathers that we really care about them. Having the guys over at Movember in your corner and standing arm in arm in solidarity to help fight for those you really care about is something we should all be doing.
Over the years Bathmate have got involved in charitable events donating thousands of pounds in the process, we are very passionate about health in general – particularly men's health. Our flagship penis pump range is designed to look after your penile health but we recognise the journey doesn't stop there.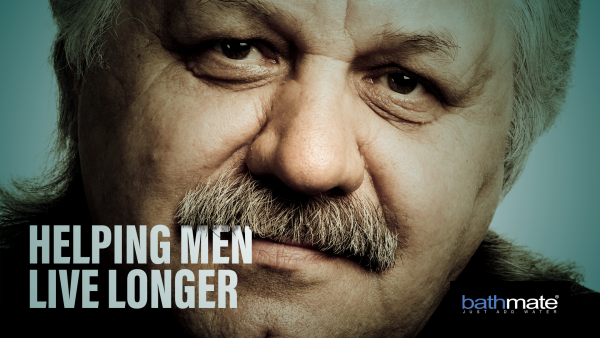 We value you and as a brand you are at the core of everything we do – we recently launched a new survey which can be found here, designed to get to know our customer base better allowing us to create content tailored specifically for you.
Are you doing anything special for Movember? On a mission to grow the best 'tache you can? Why not tag us on social media with your progress shots and who knows – we may even reward the best pictures and videos with a little treat! Tag us on our official Twitter, Facebook and Insta. Getting involved with something like Movember is a great way to show the world you really care.
Given the current climate its becoming more and more important we look out for each other and spread love, joy and happiness wherever we can. The official website for the Movember foundation can be found here it is not too late to get involved with and support the cause! Any involvement at all will be welcomed from the good folks over at Movember with open arms.
The official Bathmate blog hosts a wealth of tips, routines and health articles designed to help you grow into your better self and live your life in colour and confidence. It's our mission to provide you with the tools and motivational support to become everything you know you can be. Your future, better self begins now. Welcome to the Bathmate family.