If you're like most men, you give your pipe a good polish on a regular basis. After all, it's basic hygiene to keep your peen clean, right?
Well, believe it or not, it's just as important to keep your Bathmate penis pump clean, too — and we're about to tell you why.
Here's the long and the short of it…
The Importance of Cleaning Your Penis Pump
Sure, water is all you need to get your Hydropump working, but when it comes to cleaning it, a quick rinse under the tap simply won't cut it.
Your Bathmate hydropump is made up of many intricate moving parts, all designed to carry out a specific function that ultimately contributes to its unrivalled performance and power.
Over time, the build-up of residue can prevent these parts from doing their job as effectively as they could so a thorough scrub after each use is recommended to keep your Bathmate pump working — and looking — as good as new for as long as possible.
Not only will a well-maintained Hydropump deliver massive results faster and more efficiently by keeping all the working parts free of debris, but you'll be protecting your investment by keeping it in tip top condition for years to come.
How To Clean Your Penis Pump Correctly
Due to the unconventional dimensions of the Bathmate Hydropump, we offer a range of custom-build cleaning essentials (included as standard with the HydroXtreme model) for a more thorough clean.
If you don't have a Bathmate Cleaning Kit, you'll need a sponge (the longer the better), antibacterial cleaning spray (safe to use on silicone) and a towel.
After Every Use:
1. Fill a sink or basin with warm water and a drop or two of mild soap.
2. Spray your Hydropump inside and out with a few sprays of Bathmate Clean, or any antibacterial cleaning spray (ensuring that it is safe to use on silicone)
3. Dip your cleaning brush head (or a sponge) in the water, and give the inner chamber of your pump a thorough scrub.
4. Dip the brush head (or sponge) again and give the outside of your pump a once-over, manoeuvring the contoured sponge head in and around every groove.
5. Once your pump is spotless inside and out, run the tap and give your pump and brush a thorough rinse with lukewarm water.
6. Finally, take one of the branded towels included in the kit and buff your Bathmate dry. (Trust us — it's that simple!)
Removing The Valve
It's important that you regularly clean the valve of your Hydropump.
This is the area that is most affected by the build-up of residue due to the water that passes through it, and can also prevent the pump from achieving an effective seal.
Full instructions on how to remove the valve for each Bathmate Hydropump model can be found in the handy videos below:
Bathmate Cleaniing Essentials:
For the ultimate cleaning power for your hydropump, our cleaning essentials collection has been custom designed to tackle the most hard-to-reach areas.
Cleaning Brush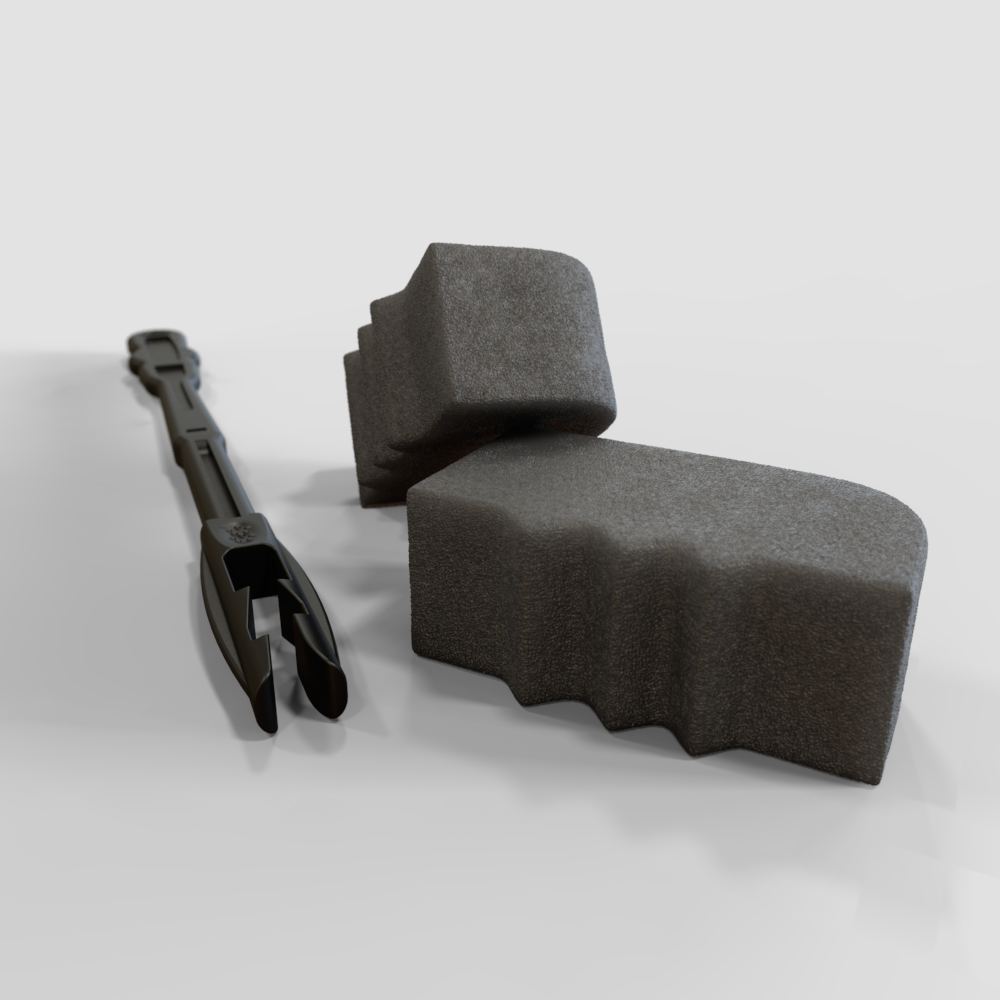 It can be hard to properly clean your hydropump with standard tools, given its shape, so we built the Bathmate Cleaning Brush to give you a great way to clean your pump, making sure that you get the best possible results for years to come.
Bathmate Clean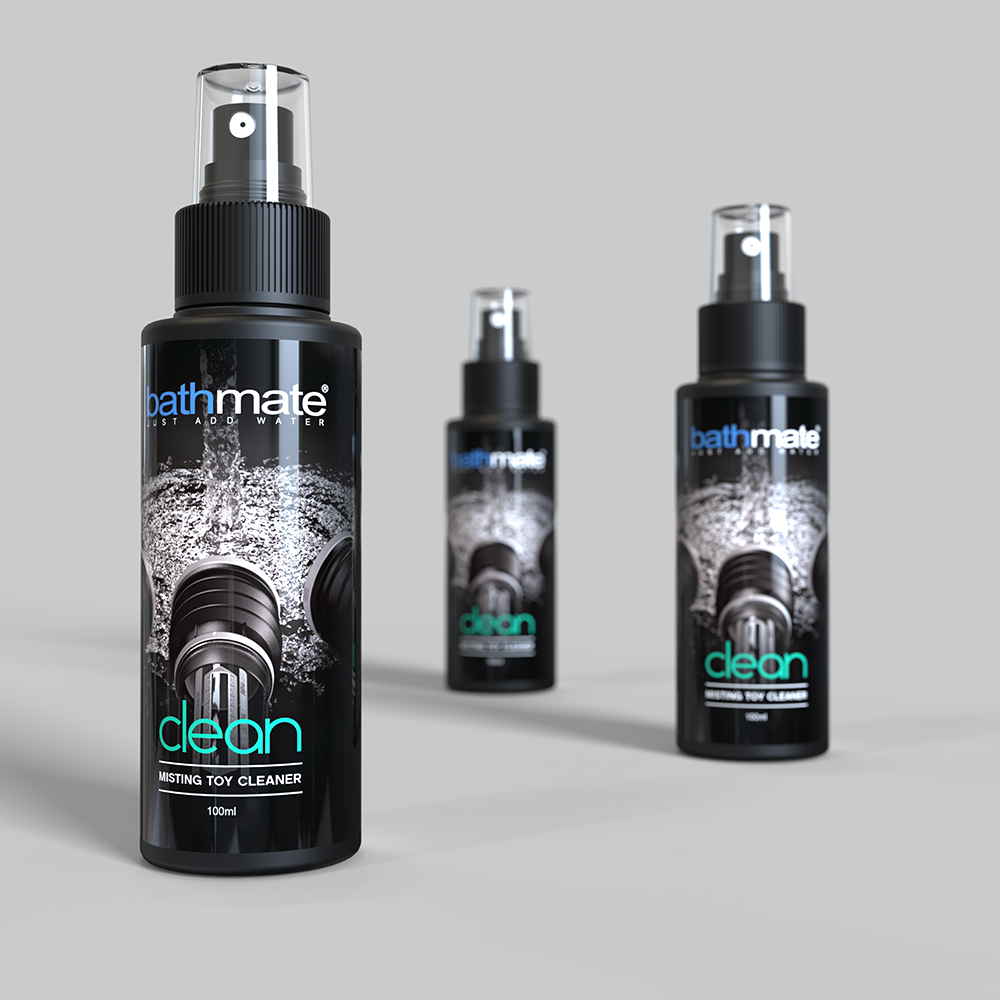 Bathmate Clean is an effective, totally antibacterial sex toy cleaner designed for total compatibility with silicone and rubber, while being absolutely body safe.
Cleaning Kit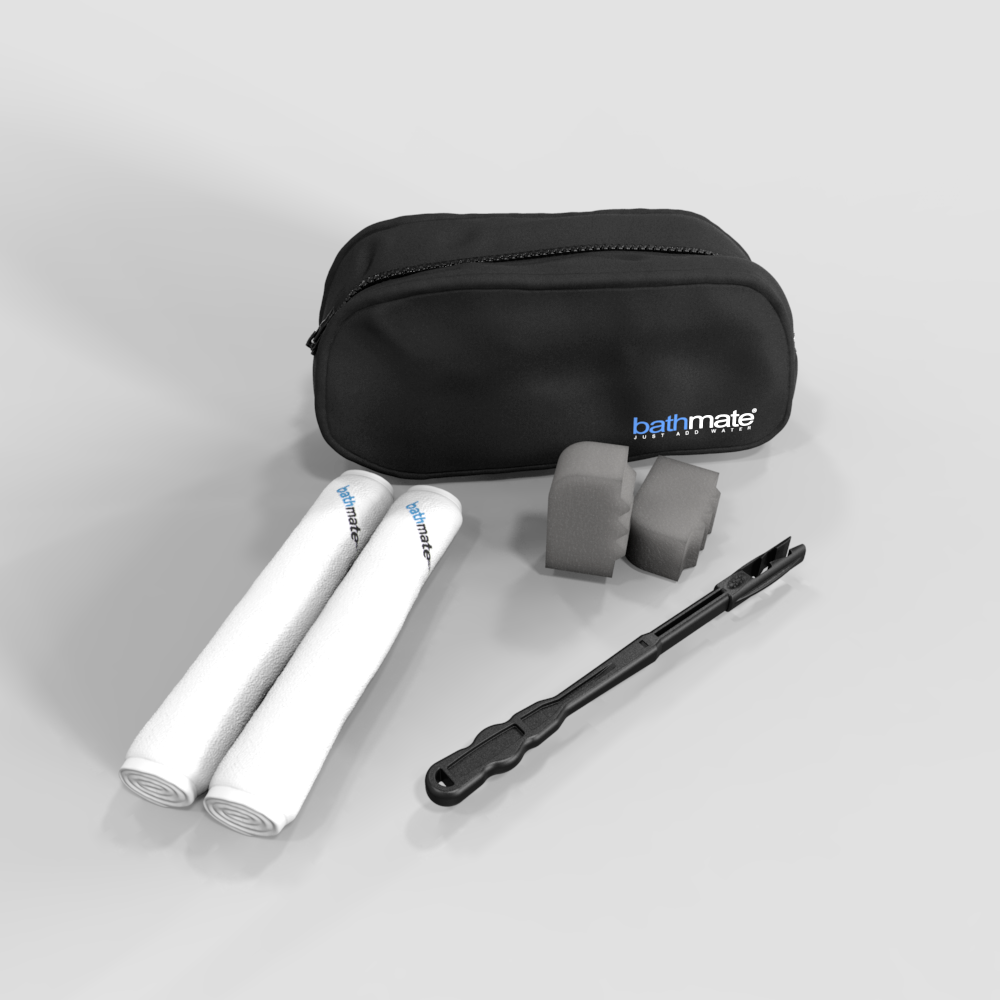 In addition to the Cleaning Brush and antibacterial spray, the Cleaning Kit comes with 2 quality hand towels in a stylish, zip-up case to store your cleaning essentials away safely, ready for your next workout