If you're a man with internet access, you've likely come across the concept of edging to make orgasms stronger. Many seeking out how to last longer in bed have uncovered the technique of edging and delaying orgasm until it's built in intensity.
Now while it's true that it can make sex even more explosive, there are other benefits to edging that may be the perfect excuse to give it a shot on your own or with a partner.
What is Edging?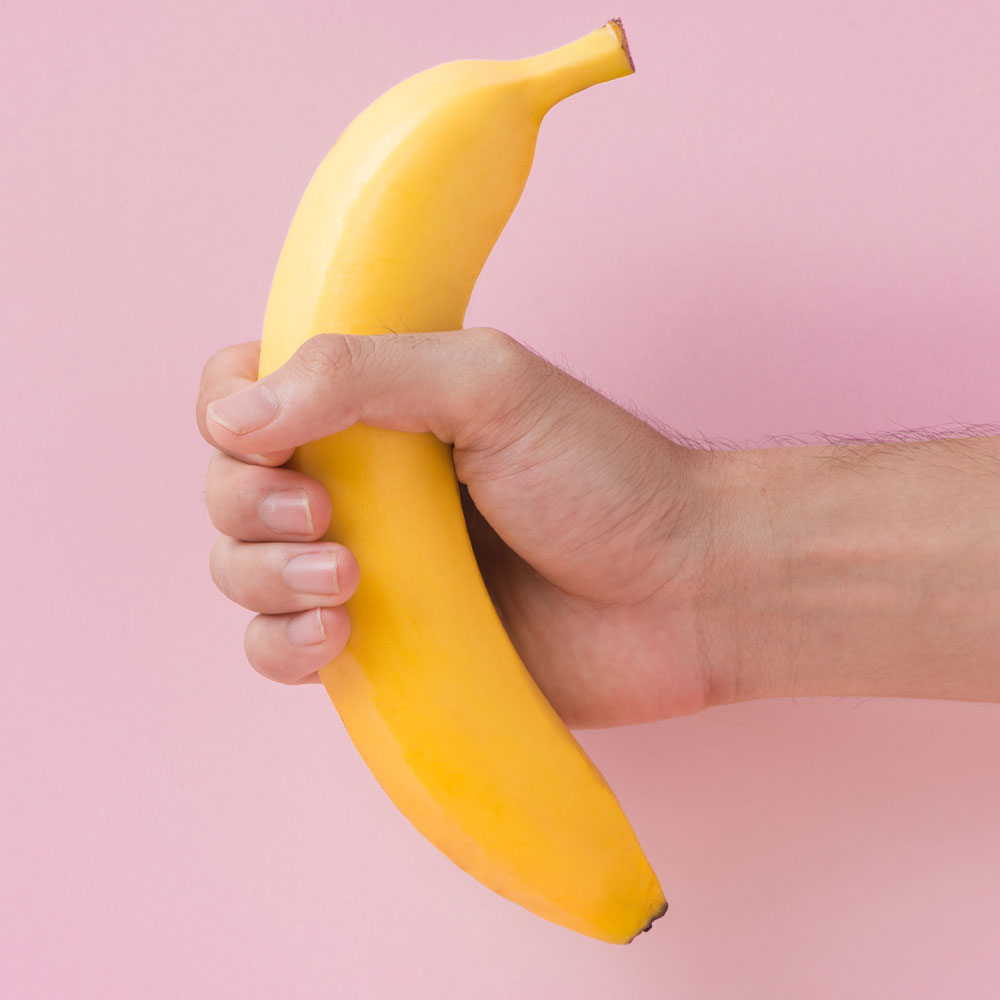 Simply put, edging is the act of getting yourself as close to orgasm as possible and then stopping just before climax. The tease "edges" you towards orgasm with the focus being on the journey and not the destination. It's the build up that creates an intense feeling of pleasure and eventual release you won't find with traditional intercourse.
Edging is nothing new to the world of sexual health as it's been used to treat premature ejaculation for over 50 years as the "stop-start" method. The practice is still used today as a way men can help avoid reaching orgasm too quickly in the heat of the moment.
It turns the focus away from climaxing and more towards how good it feels getting to that point, over and over again. You'd be surprised at how much better all aspects of sex can be with a little edging.
What Are the Benefits of Edging?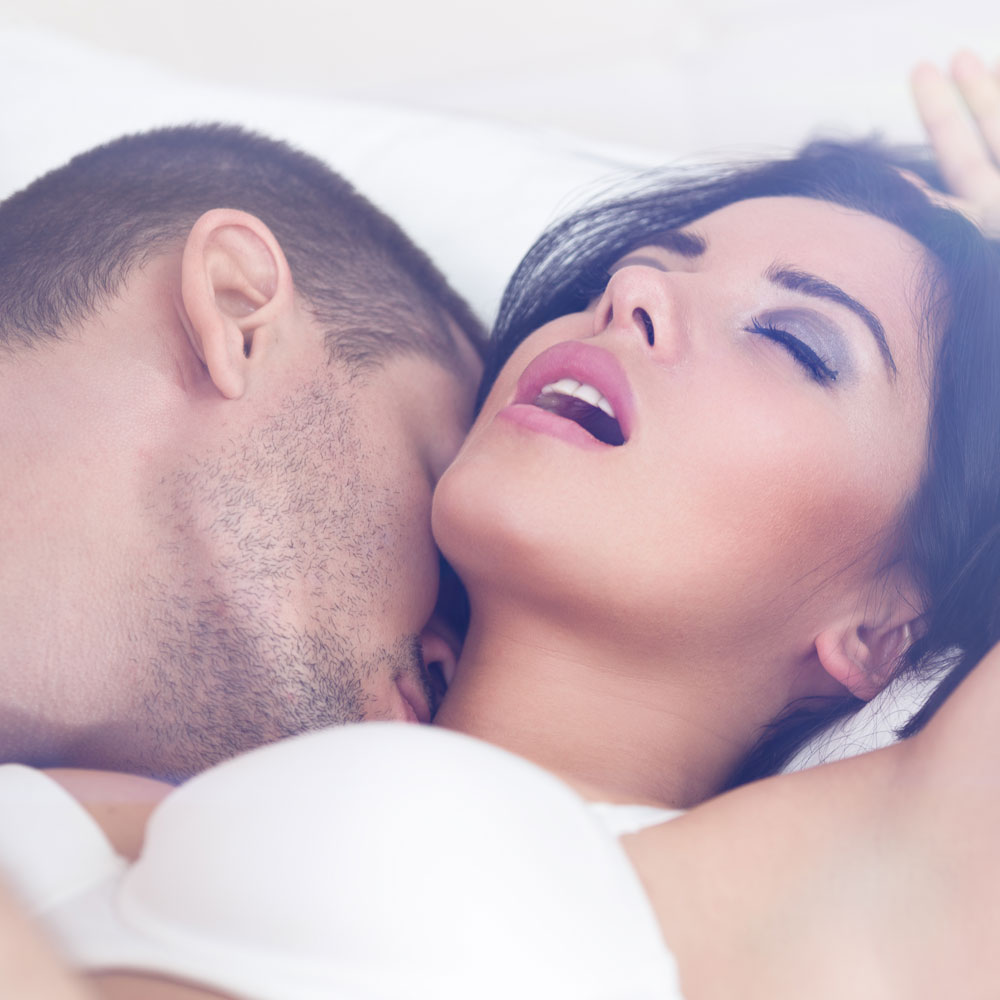 Let's get right into it and highlight the benefits that edging can have on your sex life. Some of the most sought after benefits of edging include:
Improved Sexual Stamina
Yep, we're talking about premature ejaculation again even though men everywhere would rather pretend it isn't real. It's time to stop denying that part of you and start edging instead! The practice of edging can give you a boost in stamina on demand.
Many men also see a boost in self-confidence in the bedroom when their showtime is closer to that of a movie instead of a commercial.
Stronger Orgasms
The current interest in edging stems largely from the promise of bigger and better orgasms whether you're alone or with a partner. Physically speaking, not much changes during edging.
You may experience more arousal than before leading to a larger erection, but the intensity changes during orgasm are psychological. Having to wait for orgasm can position it as a reward which means extra dopamine to make the climax feel beyond amazing.
Increased Orgasm Control
Edging can give you more control over the anxiety surrounding when you orgasm and let you stay in the moment longer. The more you know your body, the easier it becomes to control when you orgasm, especially if you're one to practice Kegel exercises.
Another aspect of edging is learning what turns you on the most. If premature ejaculation is the enemy, too much arousal is its sidekick. Knowing what gets you going lets you anticipate it and diminish its effect until you're ready to let loose.
How to Try Edging
Here are some ways to try your hand at edging whether you want to go it alone or bring a partner along for the ride!
Edging Alone
Ok, here's your chance to really get to know your body and how it reacts during arousal.
Start with getting comfortable. Set the lights, turn on some tunes that set the mood, and make sure no one's going to interrupt your practice session.
This step depends on how you prefer to masturbate. Uncircumcised men or men with loose skin on the shaft can skip ahead. All others will need to bust out the lube before getting started.
Now start working your magic wand until it casts a spell of erection on you and keep going until you can feel you're about to come.
FULL STOP. No more stimulation until you've taken a few deep breaths and calmed down from the near explosion. If you don't stop until you've started to climax, you can end up with a partial or ruined orgasm and no one wants that.
Rinse and repeat. Once you've simmered down, it's time to turn the heat back up and tempt fate once more. Use the cooldown periods to consider what feels best and in what ways your body reacts to arousal.
Reward yourself with a job well done and finally allow for orgasm. For some men, 2-3 rounds of edging is ideal. Others prefer to edge for hours on end or periodically throughout the day.
Edging alone can be done with nothing but your hand—and some lube if you'd like. Other accessories you can add to the mix include handheld masturbators, prostate massagers, cock rings, and even water-based penis pumps to help you achieve a fuller initial erection.
Edging with a Partner
Whether you practiced beforehand or want to explore edging together for the first time, doing it with a partner can be even more insightful. As a quick side note, edging can be done for men and women alike.
That's right, anyone can reap the benefits of edging given enough practice. Here's how you can edge your partner and connect on an even deeper level:
The first step is always to set the mood. Now that a partner is involved, ask what they prefer. Light some candles, mist some lavender in the air, and do whatever you need to for them to relax.
If you're partnering up with a woman, lube may be optional if you know how to get them aroused and naturally lubricated. For male partners or women who prefer it, grab the lube and keep it nearby.
Now comes the arousal and the best techniques will depend on the partner. If they aren't sure what they like, give them a few samples! Go down on them, play with their nipples, stimulate the clitoris/g-spot/prostate, whatever gets their engine revving.
Here comes the edging—and you'll need to pay attention. There are vocal partners who will announce when they're about to orgasm and then there are those who express the sentiment purely through body language. Stop when they say they're close or if you notice them start to squirm or tense up suddenly.
Communicate with them about what they enjoyed and use the feedback to make the next round even better. Repeat until they're ready to orgasm and send them right over the edge into ecstasy!
If that last part seemed a little exaggerated, remember that it's all about the mindset between you and your partner.
You should be striving to give them the most mind-blowing orgasm possible while they do the same for you. Listen to each other's bodies and you'll quickly become masters of orgasm control.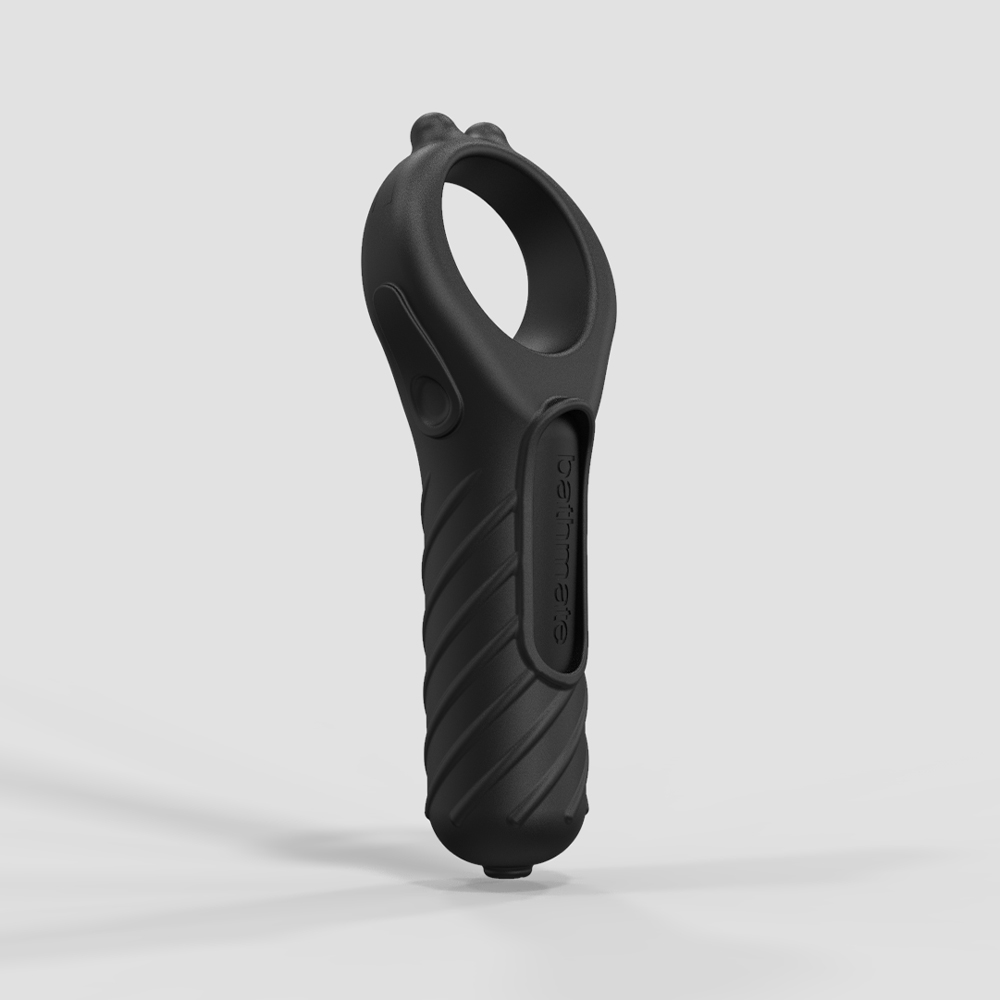 Take yourself to the edge with Vibe Edge – Vibrating Glans Stimulator
Powered by the high-performance VIBE Bullet, VIBE Edge delivers 10 levels of vibrations directly to the sensitive tip of your favorite tool to take your edging to its limits.
Is Edging Bad?
Given how taboo the topic of sex has been for as long as we can remember, it's easy for different beliefs and ideas to be touted as fact. Thankfully it's becoming a more public topic so men no longer have to wonder how to edge and what it means—which is a lot less than some may think.
One common belief is that edging will stimulate semen production that builds up if orgasm isn't achieved and can cause pressure or pain on the testicles.
The truth is that our bodies are smarter than we give them credit for and only deliver semen to the penis AFTER you've started to orgasm. Any unused semen or sperm gets absorbed back into the body.
Another common concern men have is ending up with a case of blue balls. The most accepted cause of blue balls is the lack of blood drainage from the testis caused by arousal with no ejaculation—but over half of surveyed men say they don't believe in it or have never experienced it.
Even if you've had the painful experience, the discomfort may be relieved with a fancy method called the Valsalva Maneuver.
Other Ways to Improve Sexual Stamina
Using edging as a tool to make your intimate time last longer is an easy solution that you can employ at any time. That being said, there are other options that you can use instead of or in addition to edging.
Desensitizing gels work by partially numbing the nerve endings on your penis. Specific premature ejaculation gels can be found at most adult stores and still allows for stimulation without letting things get overwhelming.
Prescription antidepressants are an unexpected provider of extra stamina in the bedroom without needing to turn down the dial on your penis's sensitivity. Talk to your doctor about trying an SSRI to combat premature ejaculation.
What To Remember To Have an Edge on Edging
There's no secret technique to edging alone or with a partner. If you're worried about your first time just remember these three steps:
Do what feels good.
Stop before anyone orgasms.
Repeat until you or your partner are ready to explode.
Edging is a simple but extremely effective tool that gets easier to use over time. Take what you've learned today and give it a shot the next time you have the urge to get physical down below.