Are you looking to improve your performance?
Penis pumps are a great way to do that. They also offer a lifeline to men who struggle with erectile problems. Contrary to popular belief, that's not just a small group. In fact, studies show that 40% of men suffer from erectile dysfunction at some point in their lifetime.
With all the excitement about the benefits that penis pumps have to offer, it's easy to jump straight into using them without thinking. However, in order to get the best out of a pump, it's essential that you follow certain safety rules.
In this article, we'll tell you everything you need to know about penis pump safety.
Important Things to Remember for Penis Pump Safety
Penis pumps are completely safe, but only if you use them the right way. Here are the golden rules to follow.
1. Don't Use with Blood-Thinning Medication
The first rule of penis pump safety is not to use pumps in conjunction with blood-thinning medication such as aspirin or naproxen. This is because it can easily cause bleeding to occur.
While using a pump with the medications, blood flow can be restricted in other parts of the body. Afterwards, when the pump is removed, it can cause blood to rush through the veins, which also poses the danger of clotting.
2. Check your Health
Those who suffer from certain medical issues are advised not to use penis pumps. This primarily includes problems with blood vessels and blood clotting.
Specifically, if you suffer from sickle cell anemia, diabetes, or peripheral vascular disease, you should avoid pumping altogether.
If you're unsure, it's best to consult a doctor before purchasing a pump. They can make you aware of any risks you may be susceptible to and advise on the best course of action.
3. Be Aware of Skin Changes
If you notice any bruising, redness, or blistering of the skin, stop using the pump immediately. Changes like these indicate a risk of more serious problems and usually occur as a result of overuse of penis pumps.
As well as blood, lymphatic fluid can also be drawn to the penis as a result of pumping. This can cause the penis to swell. It's usually harmless and can be fixed with a short massage, however, a large buildup of fluid can be more problematic.
Pressure from the fluid can push down on the urethra, causing it to become thinner. This can make it more difficult to urinate.
It's a good idea to pay attention to your skin while pumping and closely examine it after use. That way, you can stay a step ahead of any potential risks.
If you see any small, red dots, it means that bleeding has occurred under the skin. If you begin to feel any numbness, discomfort, or pain, stop using the pump altogether. If the problem persists, consult a physician.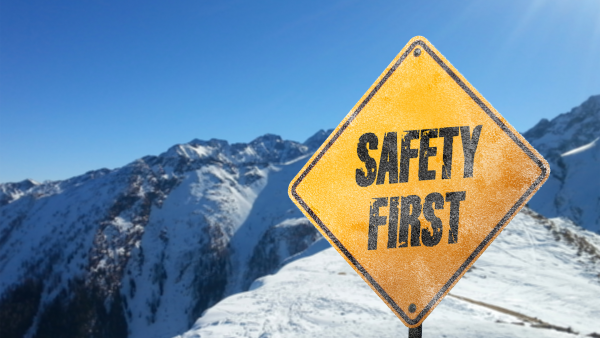 4. Don't Overpump
Using a penis pump feels great. The problem is, this makes it easy to overdo it.
When you pump, you introduce large volumes of blood to the penis. This may give you an enhanced erection, but it may also put a strain on the blood vessels. If the pressure is too high or increased too suddenly, you could end up with some serious problems.
Blood vessels can be ruptured. If this happens, you're in trouble. In addition to causing initial pain, bruising, and swelling, it can also have long-term effects that take months to disappear. One such effect is difficulty achieving or sustaining an erection.
Another is a non-ischemic priapism. This condition involves a constant erection, caused by blood pooling in the erectile chambers.
Perhaps the most terrifying risk of overuse of penis pumps is a penile fracture. This is an injury to the corpus cavernosum, the outer covering of the penis, where blood is contained during an erection. In most cases, surgery is required to rectify the problem.
This injury generally occurs during sexual intercourse or aggressive masturbation. However, it can also happen while using a penis pump, if it's used too frequently or for too long.
5. Take Regular Breaks
One of the most important parts of penis pump safety is to take regular breaks.
As well as making sure you don't pump for too long or with too much pressure, it's essential that you don't do it too often. Using these tools too frequently is one of the most common causes of pump-related injuries.
A penis pump is a powerful thing, and it must be used wisely.
6. Don't Become Dependent
While penis pumps are great for enabling you to get bigger, more intense erections, they shouldn't be relied on for every single one. That is, unless you have a condition that means you aren't able to achieve an erection at all without a pump.
If you use your pump too much, you may find yourself completely dependent on it for sexual pleasure. This could mean that instead of making your sex life better pumping could eventually have a detrimental effect.
7. Keep it Clean
Hygiene is an important part of penis pump safety. It's essential that you clean your pump with a specialized cleaning solution. Otherwise, it could harbor nasty bacteria that could lead to an infection.
Our penis pump cleaning products are paraben-free and silicone-friendly, which means they can be used on other sex toys, too. They're also discreet, so you don't need to worry about them being left out in plain sight. With these, your pump can be cleaned easily and quickly after every use.
Only Use the Best
If penis pump safety is important to you, you should make sure you use top-quality products.
Our Hydromax X-Series pumps are the best selling penis pumps in the world, having been purchased by over one million satisfied customers. With these pumps, you can have maximum effect as well as optimum safety.
It's important to choose the right size for you. Otherwise, you won't have sufficient pressure to get the best possible results. Shop by your size and take the next step to a better sex life.