It is with great pleasure we announce that Bathmate are launching the world's first sex toy cleaner, which specifically targets anal sex toys. A quick spray of the alcohol-free solution helps to kill bacteria, neutralise odour and eradicate faecal matter from the surface of the product, without compromising the safety or aesthetic appeal of the sex toy.
With an ergonomic spray bottle which is easy to use, Anal toy cleaner is sprayed directly onto the sex toy and simply wiped or rinsed off. For those who love a little anal titivation, Anal Toy Cleaner is the must-have item in ensuring that your anal sex toys stay in tip top condition.
Why do we need to care for sex toys?
As with anything that we purchase, sex toys do require a certain degree of care to ensure that they continue working to the best of their abilities. With many happy shoppers eagerly tearing open their sex toys and hurriedly throwing the packaging into the bin, the product information and cleaning instructions are quite often misplaced. If you ask around, a lot of stores will advise that soap and water is sufficient to keep sex toys clean, which it is. However, there is a big difference between using a clean sex toy and using a sex toy that is completely hygienic and safe to use. The key to achieving this, is using the right type of sex toy cleaner to suit the product that you have.
So why do we have to use a sex toy cleaner?
Sex toys can pass on sexually transmitted diseases
When shared with a partner during sexual intercourse, an unwashed or uncovered sex toy can pass on sexually transmitted infections such as Chlamydia, Syphilis, Genital Herpes, HPV and Bacterial Vaginosis. To help prevent the spread of STI's when using sex toys during sex, cover the item with a condom and change the condom every time you pass the toy back and forth, and before you penetrate any new orifice.
Taking care of your sex toys can help them to last longer
As with anything, taking care of your sex toys ensures that the sex toy stays in tip top condition and lasts even longer. For example, using an incompatible sex toy cleaner or one which contains harsh chemicals can damage the surface of the sex toy and render the product unfit for purpose, or putting motorised sex toys in the dishwasher can damage the internal mechanisms. Therefore, taking a few minutes to read about the best sex toy cleaner for your sex toy could save you lots of money in the long run.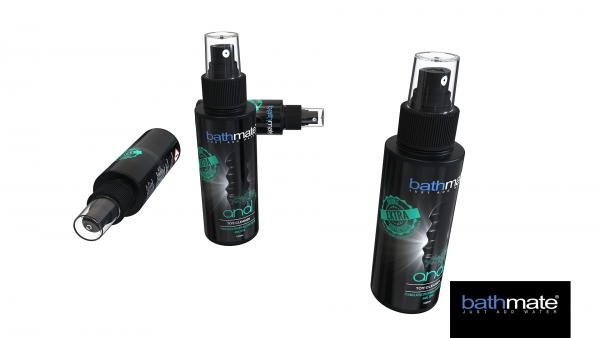 Taking care of your sex toys is better for the environment
Due to the (WEEE) recycling regulations, all electrical equipment, including sex toys must be disposed of at designated recycling sections. Prior to this, electrical waste was one of the largest causes of unnecessary landfill in addition to one of the biggest sources of environmental harm. This was due to break down of the hazardous components used to create the devices. By taking better care of your sex toys, the products will last longer, which in turn helps you to reduce your own carbon footprint.
Using a sex toy cleaner is better for your health
Keeping sex toys clean and properly stored helps to prevent the accumulation of dust and particles, all of which love settling onto the surfaces of your precious sex toys. When you insert the sex toy, these particles can enter the mucous membranes or internal structures contained within your body, thus leaving you susceptible to infections.
During storage, it is important that sex toys are stored in a pouch or box to prevent contamination of the surface of the item and that the products are not touching each other. This helps to prevent and degradation to the surface of the toy. Always wash sex toys before and after use to ensure that they are always perfectly safe to use.
Your private parts will thank you!
Sex toys are so much fun when they are used properly. By taking proper care of your sex toys and making sure that you are protecting yourself from contamination and infections, the only thing left to do is sit back, relax and have some good, clean fun. Trust me, your private parts will thank you!
How to clean your sex toys
Now that we have discussed the reasons why we need to use a sex toy cleaner, it's time to look at how to clean your sex toys. With so many different types of materials available in sex toys, the best way to find out what method of cleaning is recommended by the manufacturer is to read the instructions. If you don't have this information to hand, these quick and simple tips might help to point you in the right direction.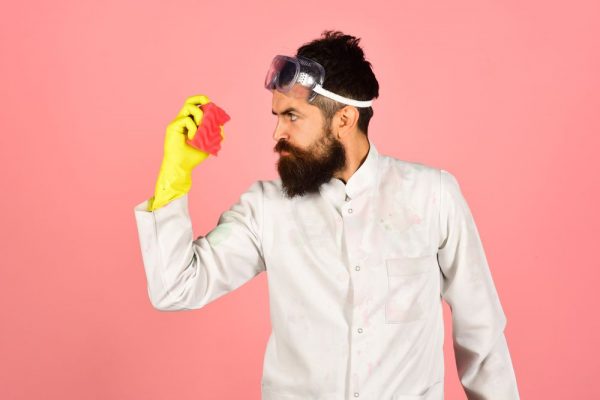 As a rule of thumb:
Pyrex or glass, non-motorised silicone, metal, ceramic, wood or stone sex toys can be placed in the dishwasher or into boiling water for around ten minutes to sterilise. Once cleaned, the products can be dried with a paper towel and stored in their usual storage containers.
Motorised or silicone sex toys can be wiped clean with soap and a damp cloth. Avoid getting the motor wet as this may permanently damage the sex toy. Compatible sex toy cleaners are ideal for use with silicone sex toys because they provide added reassurance for those who want to ensure that their sex toy is sparkling clean. After washing, allow the product to air dry before storage.
Plastic, jelly, rubber, latex, Cyberskin and elastomer sex toys are usually cheaper and are a haven for germs because they can be absorbed into the surface of the sex toy. With this in mind, it is important to use a condom to protect yourself every single time you use this type of product. These items can be cleaned with a compatible sex toy cleaner, but because the germs have been absorbed, they can still store bacteria.
Keeping sex toys clean
As with everything, keeping your sex toys clean is a sure-fire way to ensure that both your genitals and your toys stay at the top of their game. That's why Bathmate are extremely proud of Anal Toy Cleaner. Not only is the anal sex toy cleaner the only one in the world, the gentle formula is 100% body-safe too, so it's the perfect way to keep your posterior in optimum health too.