Ever wished you could last longer in bed?
No man wants to be a selfish lover, but staying the course until your partner hits the finish line can be an uphill battle.
We can thank biology for this unfortunate cum-nundrum. Being able to ejaculate (and impregnate) a mate as quickly as possible is embedded in a male's innate physiology. In prehistoric times, threats to finishing the deed lurked around every corner — whether it was a snarling beast, or a rival suitor with a club in his hand.
Sadly, being speedy in the sack isn't much use in today's world, especially when it comes to satisfying your sexual partner.
How long should sex last?
The average lovemaking session isn't as long as you might think. One study found that the majority of men lasted between four to 11 minutes from start to finish.
But premature ejaculation (climaxing within one minute of penetration) isn't as uncommon as you might think, either. As many as one in three men report having experienced this embarrassing condition at one time or another.
The joys of Lasting Longer In Bed
There's a time and a place for quickies and knee-tremblers, but leisurely lovemaking sessions that bring you and your partner to the brink and back (otherwise known as "edging" or "tantric sex") can lead to incredibly intense orgasms for both of you. Sex is much hotter when both partners are equally satisfied.
The key to making sex a marathon and not a sprint is to avoid highly-stimulating positions that will race you straight to the finish line. Keep penetration as shallow as possible, and limit the vigorous thrusts that send you over the edge too soon.
Save the best for last
Having sex in the doggy-style position stimulates the super-sensitive underside of the penis with every deep thrust, leading to a powerful — but lightning fast — finish. For that reason it's probably the worst position to start with, but it makes for an explosive grand finale.
On that note, here are six sex positions that will set you off on a strong start so you can last longer in bed.
6 Best Sex Positions to last longer in bed
1. Woman on top (forward-facing cowgirl)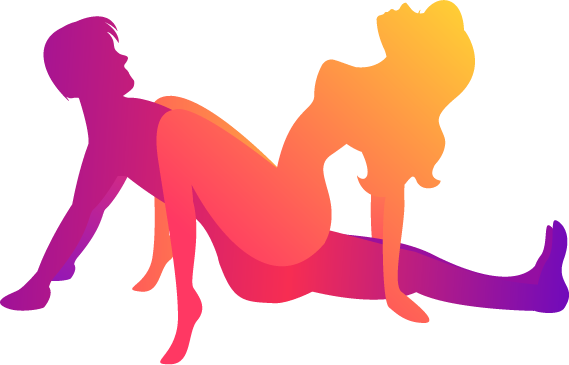 If you always end up on top, let your riding partner take the reins and ride you for a change. When she sets the pace, that slows things down and takes the pressure off you for a bit.
How to do it: Lie flat on your back with a pillow under your head, and have her straddle you with both legs on either side of your body. After she eases you inside of her, let her ride you till the cows come home.
Warning: the view is hot (especially as she's getting right into it) and the penetration is deep, so the urge to pop your pistol can sneak up on you. If you feel yourself getting too close, have her lean forward. The shallower angle will slow down the action.
2. The Cross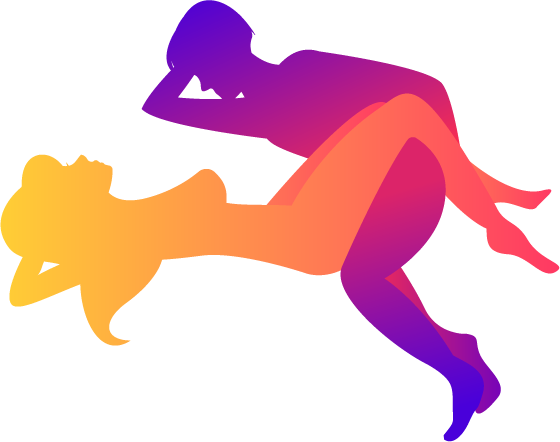 Believe it or not, having your bodies make the shape of letter "X" together is not as acrobatic as it sounds. This sexy position lets you penetrate her deeply, but it also limits your thrusting power so you can't get too carried away. As a bonus for her, it allows easy access to her clitoris, either with fingers or a vibrator.
How to do it: Lie on your side, facing your partner, while she lies on her back. Have her drape both legs over your pelvis, perpendicular to your body, as she pushes your penis inside of her.

3. The Seated Lotus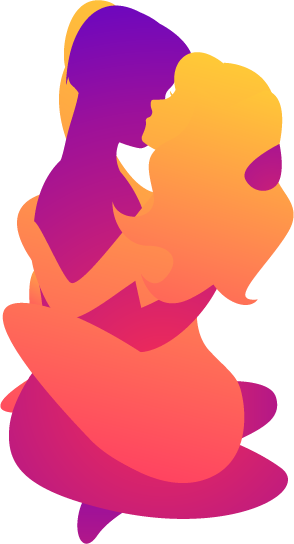 Designed for true lovers, this incredibly intimate face-to-face position allows for plenty of makeout breaks if things get too heated.
How to do it: Sit with your legs crossed, as your partner lowers herself into your lap and over your penis. Have her wrap her legs around your back, and her arms around your neck to steady herself as she gyrates her hips in circles or grinds against you. Synchronise your movements to hers to intensify her pleasure.
This position creates a slow build-up that will give her plenty of time to get her rocks off, minus any thrusting.
4. Spooning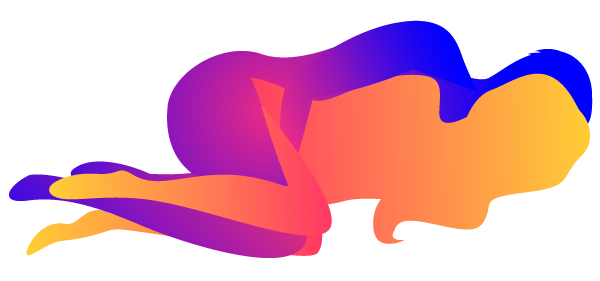 This position is just like spooning in bed as you're falling asleep together, only sexier. It ensures shallow entry and limits movement to avoid overstimulation, while allowing ample opportunity to fondle her breasts and other erogenous zones for her pleasure.
How to do it: Lie down and slightly below behind your partner, like a pair of spoons facing the same direction, and cosy up to one another as she lifts her leg slightly and guides you inside of herself from behind.
5. The Throne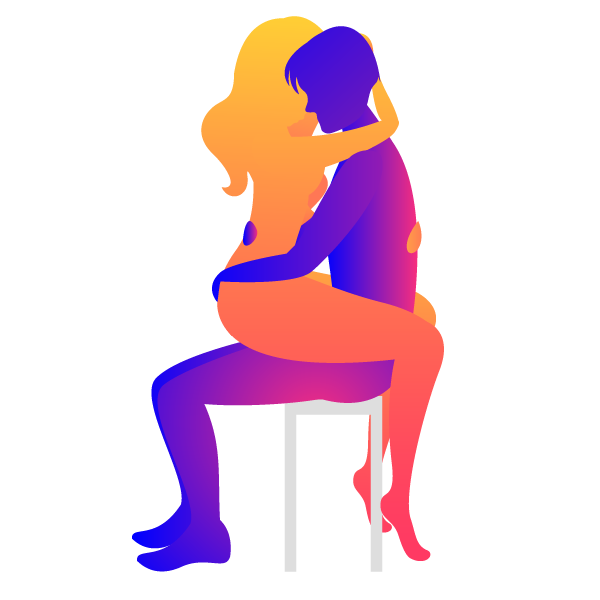 Similar to forward-facing cowgirl, chair sex gives your partner total control and lets her to set the pace for both of you. Plus, it's raunchily reminiscent of a lap dance.
How to do it: Sit down in a sturdy but comfortable chair with a wide enough seat so she can straddle and ride you in a kneeling position. Then, take turns and treat her like a queen for a while. Switch places, and let her take the throne as you kneel before her to give her the royal treatment with your tongue.
6. Downward-facing Doggy Style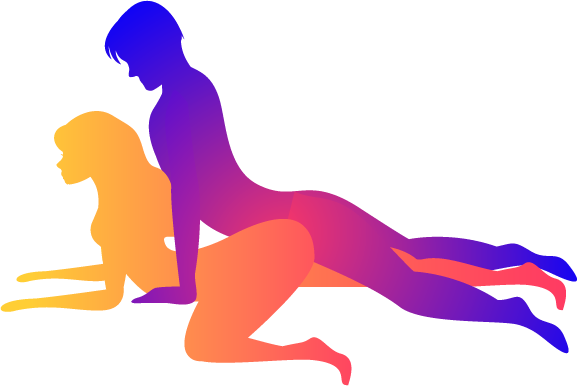 Doggy-style is dangerous if you're hoping to delay ejaculation, but that doesn't mean you have to miss out on the naughty thrill of sex from behind altogether. This modified rear entry position reduces the intense penile stimulation from the OG version, while still hitting her G-spot enough to help her reach the big O.
How to do it: Start off in regular doggy-style, with your partner on all fours and you kneeling behind, then slowly lower yourselves down to the bed until she's lying flat on her stomach. Prop yourself up a bit, with your hands and knees straddling her body, and start thrusting and grinding. She'll be howling in no time.
Top tips For Delaying Ejaculation
While there is no quick fix or magic pill, there are plenty of effective ways of delaying ejaculation and slowing down your race to the finish line.
Have fun finding out which one works for you.
1. Living on the Edge
Everyone knows when they've reached that point of no return, when ejaculation is inevitable. Edging is a way to train your body to delay that moment by keeping yourself right on the edge of orgasm — and giving yourself more time to please your partner in the process. Bonus: when you do eventually blow your load after all that build-up, it will be mind-blowing. (Good things really do come to those who wait.)
You can practice edging with the stop-start method. Let your partner stroke your penis until you feel orgasm approaching. When you feel like you're getting close to the point of no return, stop immediately, and wait for a short time. Once the sensation that you're ready to blow subsides, start up again. Repeat this cycle as many times as you can stand before letting yourself ejaculate. The stop-start method will help you gain more control over your ejaculation. You should be able to last a little bit longer, with more stops and starts, each time you practice.
2. PUT A RING ON IT
It's not a one-size-fits-all solution, but some men find that a cock ring helps them last longer in the sack. Penis rings restrict blood flow to and from the shaft of the penis. This not only slows down the urge to ejaculate, but it also helps maintain a stronger, harder erection for your partner's pleasure. It's a win-win for everyone.
3. DELAY SPRAY/GEL
Penis sensitivity is considered a major factor in ejaculation control. Some men have more nerve endings in their penis than others, making them hypersensitive.
Desensitizing sprays/gel help you delay ejaculation by reducing your penis's sensitivity to direct stimulation. Some sprays/gels are formulated with numbing agents like lidocaine, prilocaine or benzocaine, but these tend to remove all sensations in the penis completely, removing the pleasure at the same time. Products such as Bathmate Control is formulated to tone down the sensations felt during intercourse whilst allowing you to feel everything – for longer.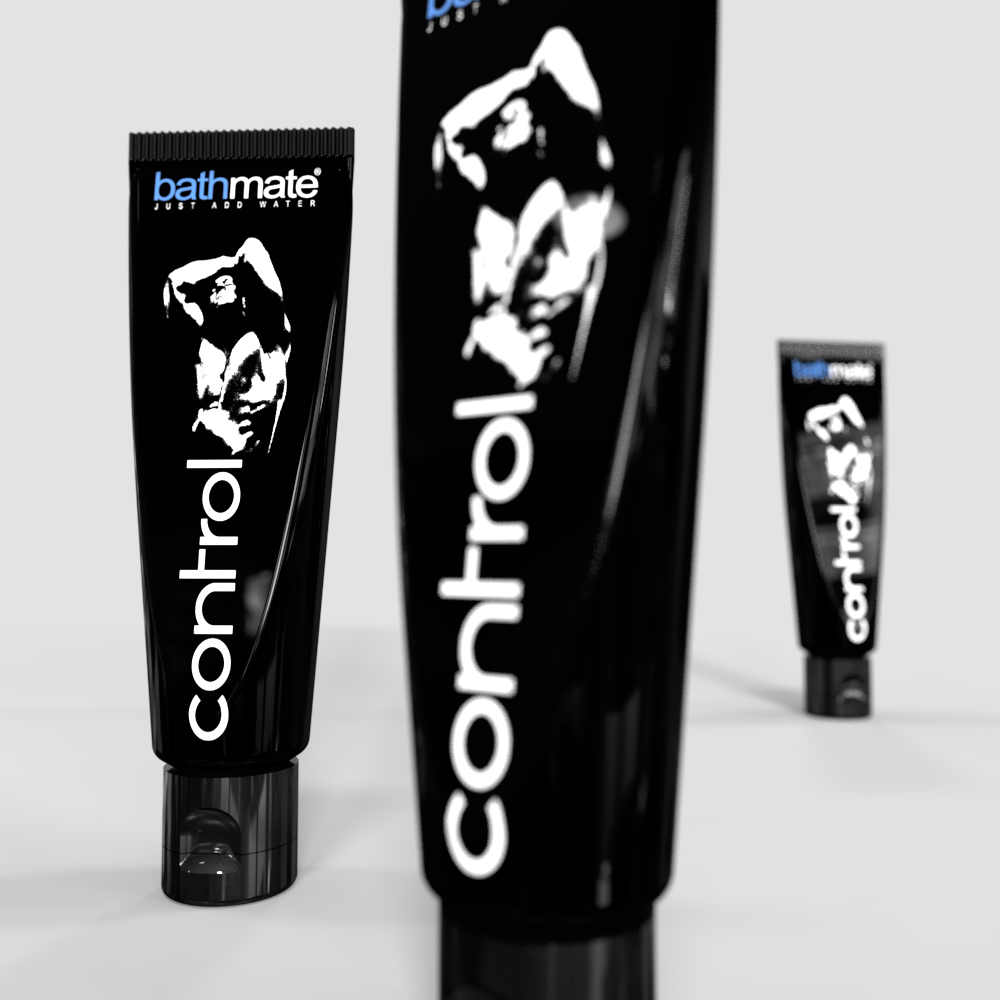 Bathmate Control Delay Gel
All Natural Formula Gives You Full Control When You Need It Most
4. GIVE YOUR WANG A WORKOUT
No doubt you've heard of Kegels, those pelvic floor-strengthening exercises that women do to tighten their vaginas and enhance their orgasms. Well, it just so happens these same exercises can be done by men to help treat premature ejaculation, according to research carried out by the European Association of Urology in Stockholm. The study found that doing Kegels improved premature ejaculation rates after 12 weeks in most participants.
Simply squeeze those muscles you use to stop the flow of urine (technically known as the pubococcygeus, or PC, muscles). Hold for a few seconds, then release. Congratulations, you just did a Kegel. By strengthening your PC muscles, you might be able to hold back ejaculation during sex or masturbation — much like holding in your pee.
The best thing about Kegels is that they can be done at any time, anywhere, without anyone knowing you're doing them. You could technically do them at your desk at work all day long, and your co-workers would be none the wiser.
5. JUST RELAX!
It sounds counterintuitive, but the more relaxed you are, the more control you have over your ejaculation. You may have noticed that as you get closer and closer to orgasm, your muscles get tenser and tenser. This is especially true if you're trying to fight the urge to ejaculate. Ejaculation is caused by a series of muscle contractions, and ejaculation can't happen if these contractions don't happen. When your muscles are relaxed, you won't be able to ejaculate.
Takeaway
Premature ejaculation is a common problem, but it's not a life sentence.
With a little patience and a lot of practice, you can gain more control over your ejaculation. The confidence you will eventually gain from being able to have sex exactly the way you want to will translate to every area in your life.