We've all been there – men, women and everyone in between… Sure, you've had a little foray of foreplay but not much. You've been playing around for the last 13+ minutes, waiting for the R-rated stuff. Then, just when you get to the really fun part … it's over.
For men, premature ejaculation is embarrassing. Sure, those wounds cut deep, but for women, the consequences of premature ejaculation can be painful.
Usually, it goes a little something like this:
Damn that person is sexy.
Hell, yeah this is working out.
Oh yeah, I'm super turned on.
Oh crap, I came too early.
Oh, now I realize neither you nor I are sexually attractive. In fact, we're both just a couple of hairy ape-like things, covered in tiny hairs that I didn't notice until now.
Eww.
Number 6 is known as the refractory period.
There is a way to combat our early release if only we can refrain from succumbing to our desires.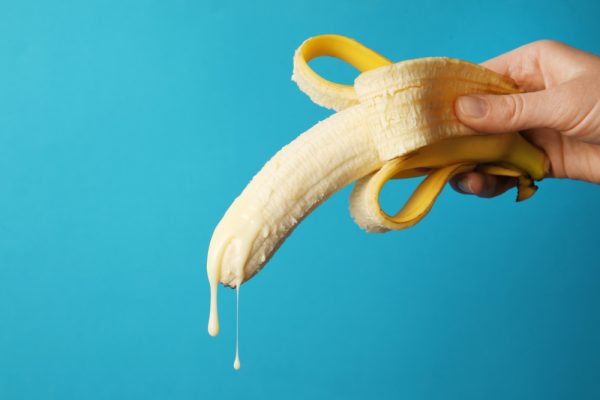 What Is Edging?
Edging has been around for a long time, but it's only really penetrated (pun intended) the social psyche in the last few decades. It goes a little like this:
Damn that person is sexy.
Hell, yeah this is working out.
Oh yeah, I'm super turned on.
Oh crap, I'm gonna cum too early.
Wait, why are you stopping?
No, no, go again.
Oh … you're still hot.
Awesome.
Oh, I'm close again!
Oh crap, I'm going to …
Wait, why are you stopping?
Ad infinitum.
Instead of reaching climax as quickly as possible, you (or your partner) either slow down or completely end stimulation right before the climax. Not only does edging help you last longer in bed in the short term but continued use of this technique trains your body to expect orgasms to take longer.
Edging also increases the intensity of orgasms for both partners, regardless of gender.
Men
Often, men can feel overwhelmed by the pressure to perform. That stress can lead to overstimulation and ultimately, premature ejaculation.
Edging is a great exercise to help your male partner achieve staying power, without the pressure. There's nothing more enjoyable than getting your man to point of climax, seeing that silly face he makes and then cutting him off. If you really wanted to, you could keep him on the edge like this for hours.
Don't feel too bad for him; by the time he gets there, his orgasm will be out of this world. The more consistently you edge him, the longer he'll last, and the more he will beg for that intense orgasm.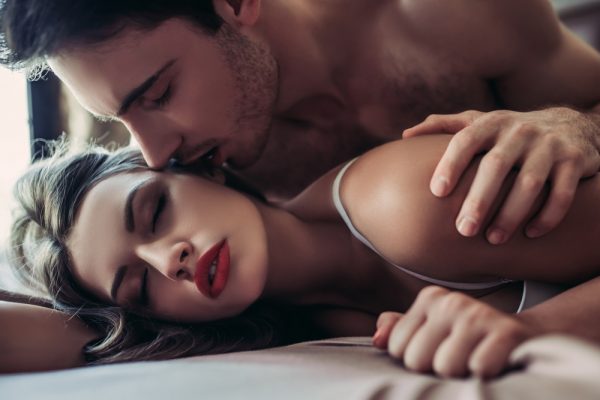 Women
Premature ejaculation can feel like an entirely male problem. It affects women too, but the consequences can be invisible and even more severe.
Women also feel the need to perform, sexually. Premature ejaculation can lead female partners to continue penetrative sex straight through the refractory period, even though the experience may be extremely painful.
How to Edge
Here is the most useful piece of sexual advice you will ever receive:
Feel out your partner. Feel out yourself. Encourage them to do the same. Let's be honest: We haven't got much time, and no-one's last words ever were: 'I had too much delightful sex'.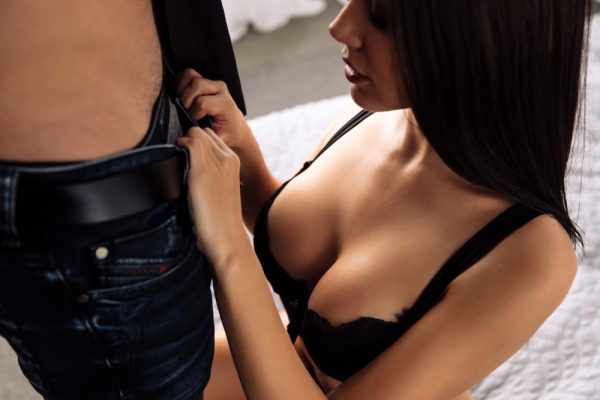 Get comfortable talking about sex with your partner.
Here's an exercise:
Make a list of every sexual thing you can think of; words, moves, positions, the weird pseudo-Japanese stuff that even Japanese people have never heard of. Go wild.
Talk with your partner in a non-judgemental way. Laugh about it. Ask their consent to try it.
If they're into it, do it.
While doing all this crazy stuff, allow them to take you to the brink, then tell them to stop. Bring them to the brink and stop their climax before they want you to.
This will turn sex into the journey it's supposed to be instead of that thing you do when we've got the night off, and there's nothing on TV.
The beauty of the above method is, it's not some scripted, mechanical process; you just have a whole lot of fun, and in the end, you edge by default.