Modern technology can be a wonderful thing, especially when we are busy; at times it can make our lives easier, support us through a trying time or log important information for us. With applications available that can keep us in contact with loved ones half way across the world or teach us how to eat healthier we really do have a wealth of options available.
As a health brand, fitness and diet are very important to us. For those of you looking for a health app to download but don't want to spend countless hours researching which one will best suit your needs we have taken the, let's say, leg work out of it so you can focus on what is really important – using the fitness app and getting in shape!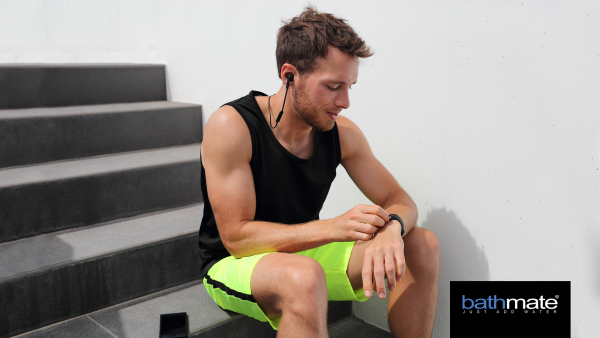 So what is a fitness app?
It is an application that can be downloaded on your phone and used to make your body and mind healthier. It does not matter if you have iPhone (IOS system) or a smartphone with android system – these apps are released on the two top leading platforms. Fitness apps can be used with many different sport devices and be synchronised with your health data.
What are the best apps available for download?
1. NIKE+ TRAINING CLUB
First of all, this app is very stylish. It is not only a brilliant app but also easy to use and looks really slick. Nike offers 100+ workouts. At the beginning, The Nike app asks you about some details like your gender and how many times a week you work out. It helps by tailoring the best fitness options available for you. You can choose what you want: stretching, endurance, mobility, yoga and strength training, body weight work outs, "no excuse" work outs etc. You can also choose your plan: start up, lean fit, bodyweight only or gym strong.
WORKOUTS FOR ALL LEVELS
ADVANTAGES: Body-part focused workouts targeting your abs & core, arms & shoulders and glutes & legs, boxing sessions, Yoga, Strength, Endurance and Mobility workouts, workout times ranging from 15-45 Minutes. You can also choose the level you want from beginner, intermediate to advanced or alternatively low, moderate or high intensity work outs. You can also be motivated by some sport stars with their work outs: Including the likes of Serena Williams, Michael B. Jordan and Rory Mcilroy.
NIKE+ TRAINING CLUB is free, available on IOS and android systems.
2. MY FITNESS PAL
My Fitness Pal has been on the top of the leader board since it was released and has also scored the best reviews.
This fitness app will give you everything you want: from stats and records or calorific intake to unparalleled customisation. This is a life changing app that helps you to take care of your body and change your habits for better ones. It works well with with many different devices which is an added bonus.
My Fitness Pal gives the information on more than six million foods this includes the amount of calories and other useful information. Whenever you go out – just check where you can eat something light on the handy restaurant checker.
ADVANTAGES: Recipe Importer, Food Insights, Calorie Counter, Track All Nutrients — Calories, fat, protein, carbs, sugar, fibre, cholesterol, vitamin and more. You can customise Your Diary — Log breakfast, lunch, dinner and snacks or create your own meals. Our favourite feature is water intake tracking – very important!
Price of the app:
IOS and android system
MyFitnessPal Monthly Premium $9.99
MyFitnessPal Premium $9.99
MyFitnessPal Premium $49.99 more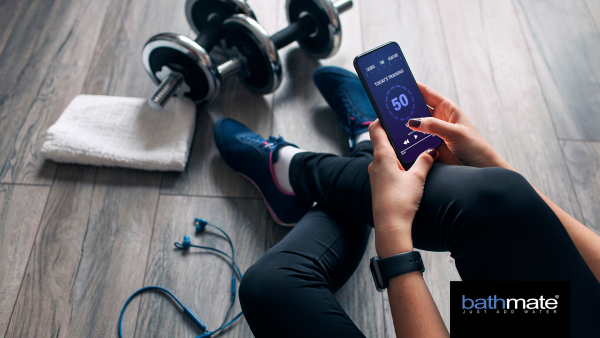 3. FREELETICS
Freeletics fitness app that is focused on high intensity interval training, also known as HIIT. This app has 4 fields of body health and sport: gym, body weight workouts and training, nutrition and running.
Body weight is the first option and it pushes you to the limit through using your own body weight as a weight during exercises! With workouts such as sprawls, jump squats, pull-ups, burpees or sprints. Dont worry, there are videos for every single exercise showing everyone the proper form. The app also motivates you to stick to your plan. Freeletics is free but you can also choose an upgrade called COACH. By buying this, you get all the different workouts that are named after different characters from Greek mythology.
ADVANTAGES: No equipment, 900 workout plans, 10-30 min workouts based ONLY on bodyweight, HIIT workouts, abs, arms, butt & legs.
IOS and Android system available.
The app is free but includes in-app purchases
Coach Subscription $34.99
3-Month Subscription $34.99
Get Your Coach Now $49.99
4. DAILY YOGA
Lets be honest, sport and being fit is not only about running and weightlifting. Daily yoga introduces us into yoga world and alternative way of working out not only your body but also your mind and soul. You can choose your favourite class from 50 classes that are no longer than 30 minutes. There is also an option for joggers – Yoga for Runners. You can choose your particular class that focuses on the chosen muscle you desire to workout.
ADVANTAGES: You can learn the basics of yoga in the first two weeks, step by step instructional guide, Master Full Splits, Shoulder Stand and any hard poses in a safe and fast way, available for people of all experience levels. It also have the option to do a Q&A with the experts to progress further.
The app is free but includes in-app purchases
Silver Pro Yearly $35.99
Silver Pro Monthly $10.99
Full Access to All Pros $9.49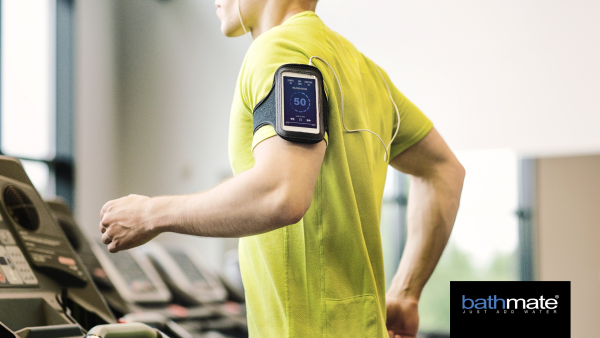 Ok. Now you can choose your favourite fitness app from those presented above and start your new chapter of healthy living. Remember that the fitness app is not everything, diet and sleep are also very important when it comes to maintaining a healthy, balanced lifestyle.