What a time to be alive! Any smartphone user will by now (more than likely) familiar with the countless apps available to us online, from calorie counters to full on fitness routines there is something out there for everyone.
What about the guys wanting to complete a full body workout. From a head to a toe and everything in between. Are there any male enhancement apps on the market to help us hit our target goal? When it comes to penile enhancement you need to tread lightly, there are lots of myths online that you should avoid for the sake of your overall penile health it is also possible to take unnecessary risks with the promise of it enhancing the size of your member beyond your wildest dreams. That being said it is possible to find legitimate enlargement apps that do everything they should and more!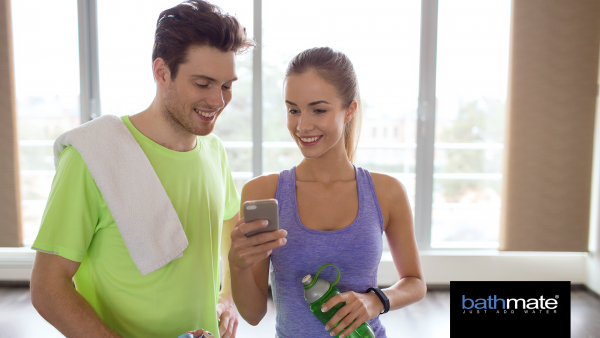 Penile enhancement has been around for 100s of years so it's nothing new, ever since the dawn of time it seems men have been preoccupied with the size of their penis and how to increase it. The most common thing to do is to use a penis pump. A water based penis pump provides it's user with risk free gains that become permanent with time. In under 15 minutes a day you can increase both length and girth or your money back (providing you buy direct) simple as that! A penis pump works by increasing blood flow and circulation meaning harder, bigger erections that last for longer.
When it comes down to working out with your best friend, what options are there? Are some apps better than others? Let's get in deep and pick out some of the best penile enhancement applications.
Penis Enlargement
This is one of the best apps for you if you are looking for something that will help you to get the penis of your dreams. We bet that there is a few of you out there that worry the size of your penis is smaller than it should be and does not satisfy your partner properly. This app offers the best tips and advice on how to work out your penis effectively, for example there are special penis massages which include – the backward puller, thumb stretcher, ultimate stretcher, opposite stretch, wet jelqing, rotating stretch and some useful extra tips, like what food you should eat to make your penis bigger and the best body exercises which help with enlarging your best friend to its full potential. Read the tips carefully and have fun! One of the best things about this app is that it's free and you can even use it on your OS smart watch (just make sure it's appropriate to do so!) In general, Wear OS is also known as Wear OS by Google, it is a version of Google Android system specially created for smartwatches.
Price: Free
System: Android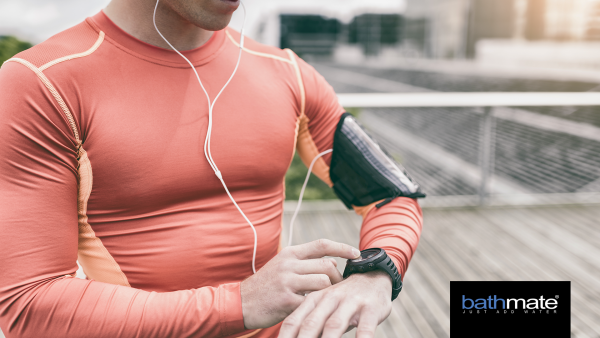 Increase Penis of Size
Another brilliant app dedicated to enlarging your penis. The app offers penile enlargement exercises consisting of different massages and stretching techniques that naturally enlarge your penis. There is also information how to do these exercises safely and effectively, like performing it with both hands and using a lubricant on the penis. The app says that to get the proper results you have to repeat it at least 3 times a week. The main goal of the exercises is to increase the amount of blood that can flow to the penis, making your penile tissues grow. What kind of exercises can you find on this app? If you want to increase the length and thickness of your penis: jelqing exercises, this is a technique that is also called milking the penis. Penis stretching exercises that help to improve the length of the penis and kegel exercises, this is a technique used to increase blood flowing into the penis.
Price: Free
System: Android
Increase Penis Size
This app was voted one of the best free apps in 2018! People who use this app can almost guarantee to enlarge their penis.
This app is the best tool for you if you are looking for something that will help you to increase the width (or girth) of the penis, as well as your confidence. This free app will be your best friend and your very own personal development guide, you can download from the app store – on your phone, tablet or any device that is compatible with the app. The app shows several herbs that a man can use to stimulate blood flow to the penis which when used every day can help you with getting the growth you desire. The Increase Penis Size app also recommends exercises that will help you with weight loss around your abdomen which will also help you with increasing your penis size. Is it not a better idea than expensive, potentially dangerous surgical enhancement? This brilliant app also shows you the best natural solutions that you can do every day if you want to get bigger penis! For example quit smoking, drink more water, eat healthy food and stop drinking alcohol and avoid medicines that are said to make your penis bigger in a short period of time…they do not exist! Moreover, the app says that we should also use a professional penis pump. Bathmate recommends the use of one of our multi award winning penis pumps. They are very easy to use and the effects are amazing. You can view our full range here, we offer a 60 day money back guarantee if you buy direct.
Price: Free
System: Android