It's a well-known fact that most women struggle to climax during penetrative sex alone, and therefore need a little bit of help to reach climax. This may cause a problem for some women who may feel a little bit shy about waving around their bullet vibe around mid-shag, but when the results are so intense, who cares!
What is a bullet vibrator?
A bullet vibrator is small vibrator that usually fits in the palm of your hand. Traditionally shaped like a bullet, they offer pinpoint precision and a guaranteed orgasm. Because bullet vibrators are usually very small, they are the best sex toy for discreet travel and storage because they are small enough to fit in a travel case unnoticed. Bullet vibes are perfect for bringing both men and women to an intense orgasm very quickly because despite being small, they are usually very powerful.
Which is the best bullet vibrator?
Bullet vibrators have evolved from the days when they were simply a one click, single vibration product and now have a fantastic range of features to choose from. The Vibe from Bathmate for example, is a clitoral vibrator which offers up to ten speeds of vibration, its rechargeable and it's perfect for use in the water too. Other bullet vibrators vary in size and texture so that they offer a wider variety of sensations during foreplay, masturbation and even penetrative sex. Choosing the best bullet vibrator often depends on your own personal preferences. However, we believe that The Vibe is a product that offers the full pleasure package for both men and women.
The best way to use a bullet vibrator?
Bullet vibrators are one of the versatile sex toys on the market, not only are they extremely powerful, but they are quiet and discreet too. Having a rechargeable vibrator like the Bathmate Vibe means that you can continue experimenting with the vibrator, so the potential for mind-blowing multiple orgasms is endless.
Here are a few of our favourite ways to use a bullet vibrator:
Use a bullet vibrator during oral sex to spice up sensations. Combine oral sex with gentle teasing from the bullet, starting from a lower setting and moving up to something a little more intense. We found that setting number 4 on the Bathmate Vibe works really well during oral sex because the low to high intensity was perfect for teasing. If performing oral sex on him and using a bullet, start off with a very low setting and use the vibe to gently tease the testicles as you play. For this, we recommend setting number 1 and using a very light touch so the sensations aren't too intense for him to start off with.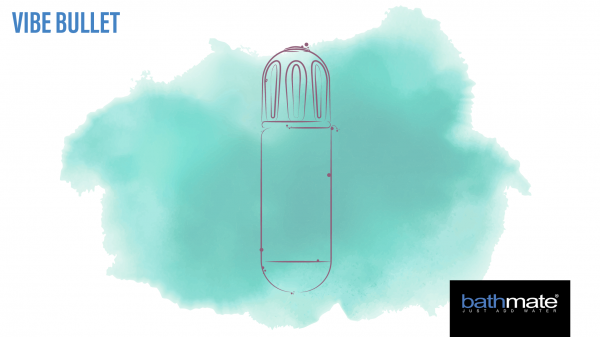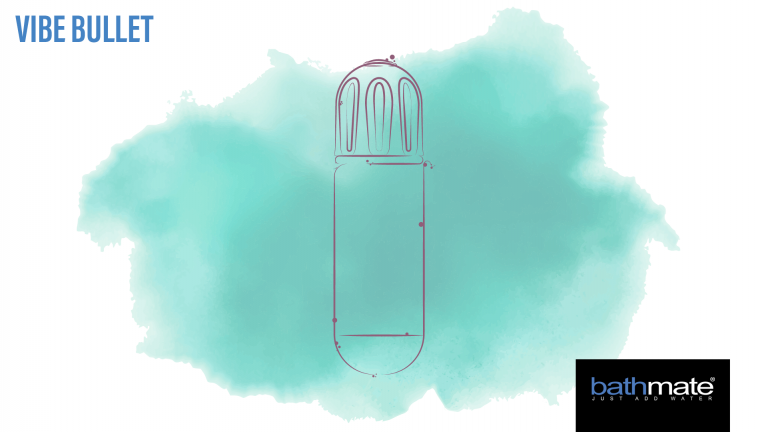 Multi speed bullet vibrators are perfect for clitoral masturbation because they enable you to take full control of your orgasm. If you prefer a slow build up to orgasm, settings 1,4,6,7,8,9 and 10 offer a variation of lower and more intense vibration, so they are ideal for gently stimulating the erogenous zones before increasing the intensity. For those wanting a fast but intense orgasm, settings 2 and 3, are much more powerful. On the other hand, we found that settings 4,6,8,9 go from low intensity to incredibly orgasmic. Therefore, they can also bring you to a very strong clitoral orgasm, but with a longer build up to climax.
The best sex toys for foreplay often come in all shapes and sizes. However, bullet vibrators make a great addition to foreplay because they are also perfect for penetrative sex too. Using a multi-speed bullet means that you can enjoy so many different pleasure combinations, without having to switch toys. Not only that, using a waterproof bullet also means that lovers of water play can indulge their wild and wet fantasies in the bath or shower too. Simply use the rounded tip of the bullet to apply pinpoint stimulation to the erogenous zones, and get ready to experience unforgettable sensations.
Bullet vibrators are not recommended for G Spot stimulation as they cannot be inserted for safety reasons. However, is it possible for a woman to enjoy the much coveted 'blended orgasm' using a clitoral vibe. A blended orgasm is the most intense orgasm that a woman experiences and is created by a combination of G spot and clitoral stimulation.
During sexual intercourse, a penis stimulates the female internally, which in turn, stimulates the set of nerve endings called the G Spot. However, stimulating the clitoris at the same time creates another type of orgasm, the clitoral orgasm. Stimulating both the G Spot and the clitoris simultaneously during sex combines the two orgasms to create this mind-blowing orgasm.
A blended orgasm can be achieved with a little bit of practice, and using a bullet vibrator on the clitoris during sex.
The best way to use a vibrator during sex often depends on the couple. However, there are a few positions which are very easy to do and perfect for sex toy beginners.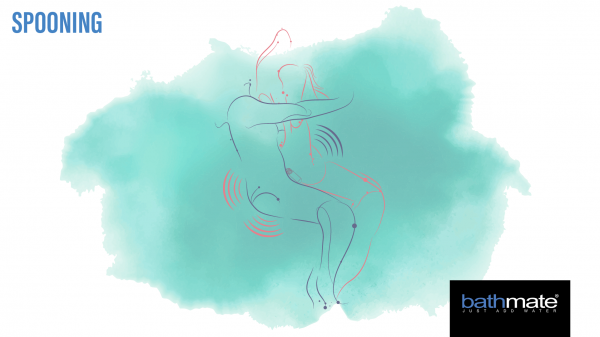 Spooning involves the couple lying on their sides with the male behind the female. The male has the option of reaching him arm around to pleasure the female with the vibrator during sexual intercourse, or she can use it on herself so that his hands are free to stimulate other erogenous zones.
Doggy Style is perfect for multiple orgasms using a sex toy because the female has full control of clitoral stimulation whilst the man takes care of the G Spot. After climax when the clitoris is too sensitive, use a lower setting to build up arousal until you are ready for round 2, 3, 4 and 5!
With the female lying on her front and the man behind her, placing a pillow under the pelvis is a great way to stimulate the G Spot during sex. Placing a bullet vibrator between the vaginal lips as setting it onto a low to high setting is guaranteed to get incredible results.
Girl on top gives the female all of the control during sex. However, as she rides her way to a knee trembling orgasm, caressing the clitoris with a bullet vibrator is one way to ensure that she enjoys the ride of her life…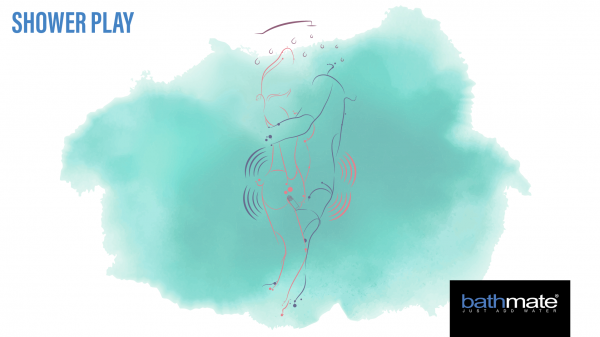 Perfect for the shower, a waterproof vibrator is ideal for those times when you want to get up close and personal in the bath tub. Standing face to face, the female partner lifts her leg onto the side of the bath and places one arm around his shoulders to steady herself. The other arm holds the vibrator to her clitoris, whilst he gets to work on the G Spot.
Starting with missionary, the female wraps her legs around her partner's waist so until she is in a bridge position, whilst he kneels. As he penetrates, he should have full access to the G spot whilst her hands remain free to reach the clitoris.
For best results, try experimenting with your new vibrator and seeing which sex positions work best for you as a couple.
Have fun!