We all want better sex. It's part of the human condition, to want intense extended pleasure with our lovers. Most people know what a cock ring looks like, but fewer people know what it can do and how it can improve your Valentine's night and many other frisky encounters.
Cock rings aren't just for sex experts. They can do everything from maintain an erection, delay orgasm, extend your penis size and provide your partner (if they're female) with clitoral stimulation.
The Anatomy of a Penis Ring
Most cock rings are simple O-rings made from silicone, leather or steel. The majority are placed at the base of the cock and underneath the scrotum.
An erection occurs when blood fills the penis and becomes flaccid after ejaculation. The penis ring keeps the blood from escaping and keeps the erection longer. In fact, cock rings offer comparable results to the infamous Squeeze Method, which delays orgasm by constricting the testicles and penis.
If properly used, a cock ring can help you maintain an erection and offer your lover lengthy pleasure that's hard to achieve without some type of aid.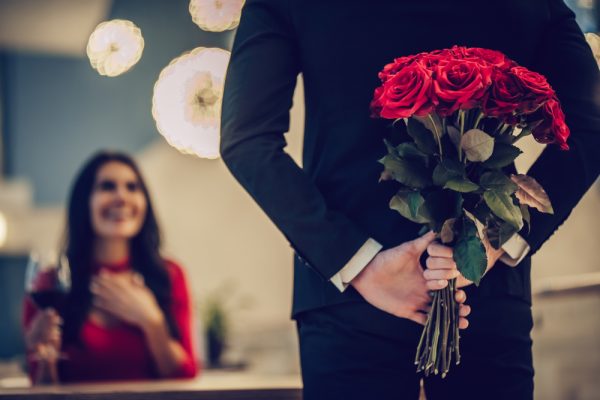 A Cock Ring to Rule Them All
Cock rings can add width, length and clitoral stimulation, but these toys have some rules you've got to follow to safely enjoy these benefits.
Choose your fit wisely: A cock ring should be snug but not so much that it makes you feel numb. An ill-fitting penis ring can cause permanent damage.
Start stretchy: Steel and wooden cock rings don't provide a lot of wiggle room, so they aren't for newbies. Instead, opt for stretchy silicone rings that allow novices to adjust the size of the ring to suit your equipment.
Manscaping is necessary: Trimmed pubic hair is just being polite to your partner, but it's a requirement if you're trying out a cock ring. It's not going to feel good if those short and curlies get yanked and pulled with every thrust.
Remove after 20 minutes: As mentioned before, a cock ring that's too tight will cause numbness, pain or change the skin color of your penis. If this occurs remove it immediately. The penis ring should be snug but not painful.
Pick the Right Type of Penis Ring
Cock rings come in a wide variety of shapes, colors and sizes. It might be overwhelming trying to pick one without knowing the main four types.
Stretchy cock rings: These are best for beginners. These are made from plastic like a soft silicone and are enclosed loops that stretch around the penis and scrotum. The downside to stretchy rings is that they may not be tight enough to achieve the results you're after.
Solid rings: Solid rings are for experienced penis ring users only! These are made from steel and other metals. If you wear a solid cock ring that's too small for your erection it may permanently harm your penis.
Adjustable: These are the neckties of the penis ring world. They often close using things like lasso-style adjusters, Velcro, snaps and D-rings. These are easily worn underneath the testicles and around the base of the penis.
Vibrating cock rings: These are ideal if your lover has a clitoris. There's a tiny motor whirring away inside vibrating rings to provide stimulation to the clitoris. Typically, these are worn at the base of the penis, not looping below the scrotum. A tip for getting the maximum pleasure out of your ring is to have the woman on top, so she can apply the right amount of pressure.
Delaying Orgasm
Cock rings may come to be for the purpose of delaying a climax, but they can help in lots of other ways too. Many sex toy companies mix the cock ring with a device that extends the length or girth of the natural penis. These nifty toys can help you provide a different experience for your lover helping to keep the lust flowing between you.
Penis rings also help with a medical condition called 'venous leakage'. Venous leakage is a form of erectile dysfunction that occurs when the tissues in the penis aren't capable of filling with blood to form an erection.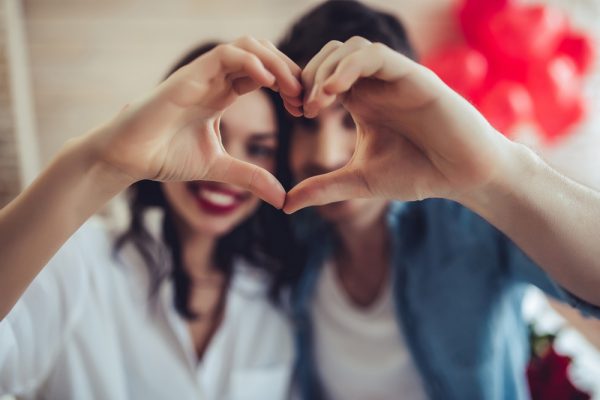 Get the Most Out of Your Penis Pump with a Cock Ring
Mixing a penis ring with a penis pump can help maximise performance during your amorous encounters. Men often use a penis pump to buff up their cock size and then slide on a cock ring to keep their erection for longer.
Cock rings aren't just for Valentine's day. They can add a different dimension to your love life while easing any issues surrounding performance anxiety.