For those who celebrate Valentines Day, it offers the perfect opportunity spoil that special someone and let them know how much they mean to you. Reports show that Valentine's Day spending United Kingdom was around 1 billion pounds in 2019, which was 0.7% higher than 2018 and is set to increase even further in 2020. Gifts usually range from teddy bears, chocolates, meals, lingerie and romantic breaks. However, getting away for a weekend break can be a little tricky for those who struggle get longer periods of annual leave or have a smaller budget to work with.
But that doesn't mean that you must miss out on some quality time together.
The UK has some of the most beautiful and scenic places in the world and because they are so easy to get to, they are perfect for a romantic weekend break or short romantic getaway. To make things even easier for you, the Bathmate team put our heads together and came up with some of the best romantic breaks in the UK.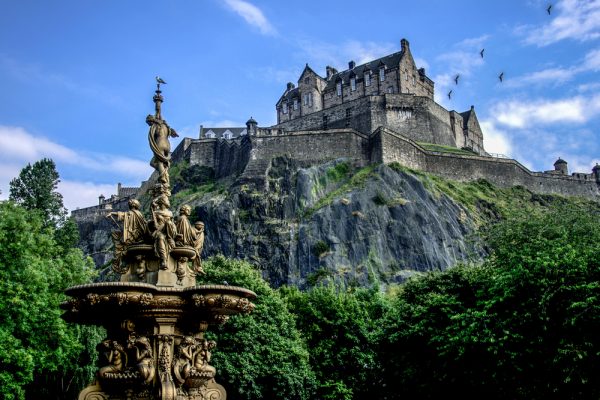 Edinburgh
As well as being home to some of the most romantic hotels in the world, the Scottish city of Edinburgh is perfect for a weekend of romance. Climb to the top of the Scott Monument and enjoy the breath-taking views of the City or sit and relax as you watch the sun set behind Edinburgh Castle. Edinburgh is also a hive for cultural events and boasts some of the finest restaurants in the country, events such as the Edinburgh Fringe, Christmas markets and even the Harry Potter trail. If you want to stay somewhere opulent and exciting, The Witchery by the Castle is a gothic style boutique hotel which is beautifully decorated and located right in the heart of Edinburgh. Best of all, this hotel contains lovely deep baths so you can truly relax whilst using your favourite Bathmate sex essentials and pumps. After all, no romantic break is complete without them.
The Lake District
For those on a tighter budget, the Lake District has some of the most beautiful scenery in the whole of the UK and has lots of affordable places to stay. Firm favourites are glamping pod breaks, caravan breaks, Air B&B holidays and hotel stays. The Lake District truly offers romantic breaks to suit every budget. Relive a mis-spent youth wandering around the World of Beatrix Potter or cuddle together and enjoy a cruise on Lake Windermere. If you enjoy walking, there are lots of hilly walks to explore, followed by an evening traditional British food whilst cosying up in front of an open fire. For those who prefer to stay somewhere without any children, Willowsmere, located in Grasmere, is an adult only B&B which has beautiful gardens and to explore and contains an ensuite bathroom, so you can use your favourite waterproof sex toys with ease.
The City of London
It doesn't require lots of imagination to find things to do in the city of London, but it certainly has something romantic to suit all types of budget. With a little planning beforehand, you can find so much to do in London without having to take a second mortgage. We found that by staying outside of the City in areas like Croyden and taking a train journey into the City, you can get 2 for 1 entry into some of London's best-loved attractions such as the London Eye, Kew Gardens, lots of museums, activity centres and high quality restaurants. The De Vere Selsdon Estate in South Croyden is a beautiful place to stay, with huge gardens, opulent décor and excellent facilities for those who have disabilities.
The Hot Springs Of Bath
Bathmate have long advocated the healing powers of water, which is why our award-winning penis pumps harness hydro power to get the excellent results that they do. Bath might not be an obvious choice when shopping for a romantic break, but The Roman Baths are located in one of the few thermal springs left in the UK and still flow with naturally hot water. Although we wouldn't recommend taking your favourite Bathmate products along to the venue, you can marvel at the beautiful roman craftmanship, explore ruins and even enjoy a dip in the Thermae Bath Spa, a more modern equivalent to the Roman Baths. As you bathe in naturally warm waters on the rooftop pool, soak up the extraordinary views of this beautiful city and watch the sunset. Finish off the evening by heading to one of Baths fine eateries for drinks and traditional British grub.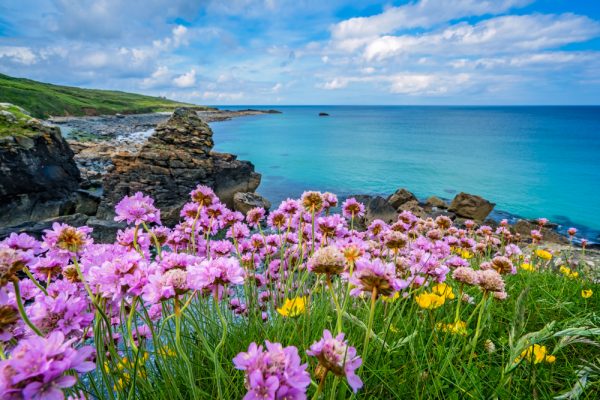 Cornwall
Long hailed as one of the most romantic places in the UK, Cornwall is famed for the beautiful blue sea, sandy beaches and impressive history. During all weathers, Cornwall has lots to offer visitors, but many prefer to take advantage of the Cornish beauty during the summer months. Those hoping for a proposal this Valentine's Day may want to enjoy a leisurely stroll to St Michaels Mount where romantic wishes are said to come true or pay a visit to the world famous Minack Theatre and enjoy the outdoor entertainment whilst the sun sets over Portcurno Bay. If you'd prefer to watch the sunset in a more private setting, relax and unwind in a private cliff top hot tub at The Scarlett. Just don't forget to pack your Bathmate Essentials!
Lake Vyrnwy in Wales
Located just on the edge of Snowdonia, Lake Vyrnwy promises beautiful unspoilt scenery, spectacular waterfalls and lots of different things to explore. Adventure seekers may want to take a walk-up mount Snowden or enjoy a boat ride together on the crystal-clear waters. There are facilities for cycle hire, horse riding and clay pigeon shooting too. Those seeking something a little more relaxing may want to take advantage of Cyfie Farm Spa where you can hire a private hot tub and enjoy spectacular views of the welsh countryside. Once the sun sets over Lake Vyrnwy, the lack of light pollution in the area means that it's perfect for stargazing. As you cuddle together, spot planetary neighbours such as Jupitar and Venus and marvel at the glow of other galaxies such as Andromeda. There are very few places that these stars can be spotted in the UK, so this is a unique experience that your beau will never forget.
Once you get back to the hotel, you can unpack your favourite Bathmate sex toys and continue the romantic evening with an orgasm that like Andromeda, is simply out of this world!