Purchasing a penis pump will change the dynamic of your sexual relationship for ever. So when it comes to the topic of purchasing a penis pump for your partner it's good to know exactly what you are both getting into.
What is a penis pump?
It is a male health device that is designed to increase blood flow and circulation in the penis, kind of like a mini gym work out but for your dick. It has a cylindrical plastic vessel that you place your penis inside. Most penis pumps work by utilising the power of air, but you do have other options. Air pumps may seem like a quick and cheap option but when you consider the fundamentals on how your product works it's easy to see why our water based penis pump is number 1 on the market today. Air can be unpredictable under pressure, the risk you have here is that the penis can become bruised, bent or even lose sensitivity. By harnessing the power of water we created a product much more powerful and completely safe to use – what's more this wonder device will even fit right into your daily wash routine! So unlike others you won't need to find time in the day to exercise your penis.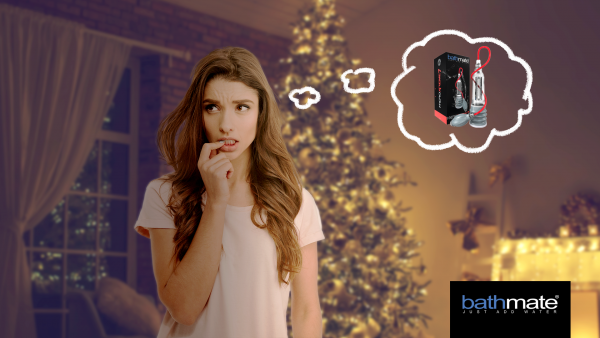 So a couple of things you'll both need to know before you jump on google and do your own research.
1 Size is important – Due to the nature of your product if you want to get the best out of your Bathmate routine you need to pick the right size pump. We have a model for every user and for every size. To check out your options click here.
2 Counterfeiters – make sure you only buy from an official Bathmate seller. Counterfeiters undermine our brand and do not care about the safety of the people who buy from them. Your safety is paramount to everything we do here at Bathmate so if you have any doubt before making a purchase click here (we have a handy little tool to help you spot the real from the fake).
Why would you buy your partner a penis pump?
You are probably thinking to yourself that the sex is fine anyway – don't rock the boat, right? Wrong! By looking after your penile health now but you will ensure you keep rocking for years to come. The penis will benefit from the workout – increased blood flow and circulation means harder, stronger erections that last for longer. Most of our users register an increase in length and girth within the first 2 months of usage. We also offer an amazing 60 day money back guarantee, no questions asked. If you aren't entirely happy with your purchase, we will give you a refund.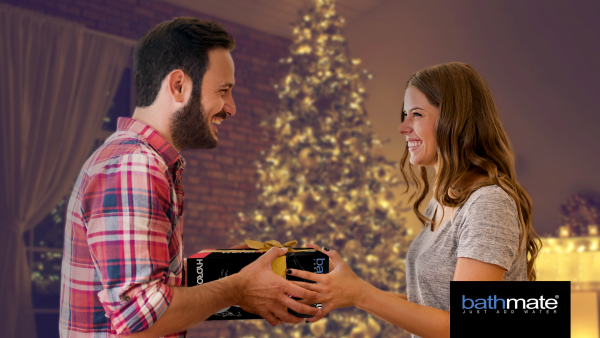 How long does it take to use? You place the hydrotherapy pump over the penis and pump approximately 2-3 times. The wait for 2-3 minutes and let the magic work. Release the pump and massage your penis in a jelq like motion for 2 minutes. That's it – repeat this 2 more times if you feel necessary. You can pump for 15 minutes in any 24 hour period. Sounds simple right? Let's take a proper look at how to use a penis pump.
Take a shower, give yourself a few minutes to warm up and relax. Take the comfort pad out, lock the pip and fill the hydropump with water. Once it is full to capacity replace the comfort and put your penis inside the vessel. With a seal against the pelvic bone click the valve into its central position – this will unlock it and allow water to escape. Pump slowly toward your pelvic bone, water will leave the end of the pump and your penis will enlarge. Do this a couple of time until you are totally comfortable – leave it on for around 2 to 3 minutes before slowly releasing the pressure. To release the pressure slowly press the valve down. Massage your penis for around 2 minutes, nutrient rich blood will have filled the vessels in your penis so it's great to massage at this time. If you are using the penis pump to gain an erection due to erectile dysfunction issues now would be the time you would use a power ring.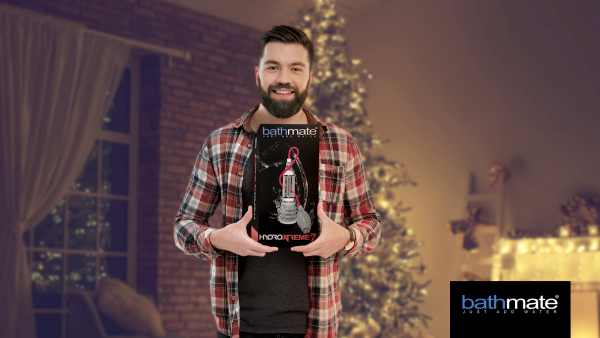 Bathmate hydropumps can be used in air and water – they have won countless awards and been a true trailblazer within the adult industry, benefitting both the user and their sexual partners it's easy to see why millions of men worldwide use this product.
A healthy sex life is part of a healthy lifestyle so why not enjoy it just that little bit more together? By introducing the Bathmate routine you will take your sex life to the next level. As your overall penile health improves you will notice you feel more confident in yourself. This will spill over into every aspect of your life. You will feel like a better person. This added confidence may give you the edge next time you want that promotion – who knows!
By discussing the purchase together you can both make an informed decision on which of the range to go for. From entry to intermediate you can begin your male enhancement journey right now. By selecting the right size you will have the optimum vacuum pressure from there it's down to functionality. Our most successful pump would be the hydromax with its superflow latch valve system. It allows you to have a free hand during usage so you can continue to wash at leisure. If you have any questions about any of our products you can contact us on our official Twitter here, Facebook here or alternatively click our Instagram account here – or feel free to contact our dedicated support team here.