Do you have any extra special plans this Christmas? Have you dedicated so time to yourself for some self-care and appreciation? Maybe your relationship has become stale and stuck in a rut.
This Christmas period why not wrap yourself up in your finest garments and allow that special person in your life to unwrap you and have a well needed night of passion and pleasure.
Prepare
Fellas, its always good to be prepared. Plan ahead, set the mood and everything will fit into place. Cook her favourite meal, play some romantic music. At some point during the day make sure you have 15 minutes to yourself so you can use your hydropump. Warm up in the shower for a few minutes and allow your testicles to drop out of the way. Lock the black pip and the top of your cock pump and remove the comfort pad. Having a trim pubic area will help form a seal as you use the pump. Fill the vessel to the top with water and insert the comfort pad. Place the pump over your penis unlock the valve and gradually pump towards the pelvic bone. You will notice water expel from the pump and your penis expand in size. All that added length and girth will drive your partner wild when you reach the bedroom.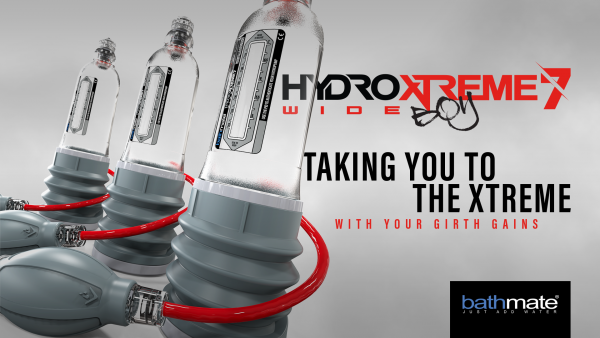 Charge
Charge any toys you have selected for your evening of passion. The hydrovibe, vibe bullets and vibe rings will take approximately 2 hours to charge in full from empty, set them going now so you don't forget! Remember to unplug and switch of power sources once charged.
Lube
Check all lotions and potions are topped up and readily available for when the moment takes you! Lube is a fantastic way to really get the party started, pick a totally skin safe water based lube so you don't have to worry about the potential for infections or nasty bugs. Lube will make everything better! It's a popular misconception that you won't need lube as your partner or yourself should be naturally ready, this is simply not the case. Pleasure lube is an amazing edition to any sexual activities you take part in.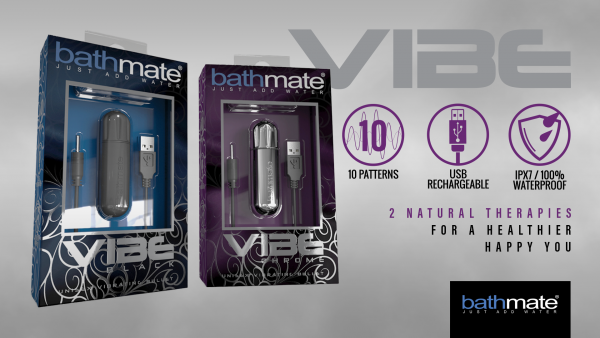 Play
Make sure you focus on foreplay. Take into account each other's needs and desires, most women may not even be able to climax from sexual intercourse alone. Introducing something like the IPX7 Rated Bathmate vibe bullet is a great way to spice up your sex life, it's unisex and available in chrome and black variations. This usb rechargeable fully waterproof bullet vibe will send you both into an Amazing climax every time. It has 10 different speeds to you will be able to keep playtime fresh for months to come.
Toys for intercourse play
When it comes to toys you can use for play during sex look no further than the Bathmate vibe ring range. Available in black and a limited edition specialist glow in the dark material these vibrating cock rings are total game changers. With powerful 3 speed vibrating bullets and 4 different designs to choose from the vibe ring range really has everything. Whether you want control or stimulation the range caters for every type of user. You can view the range in full here.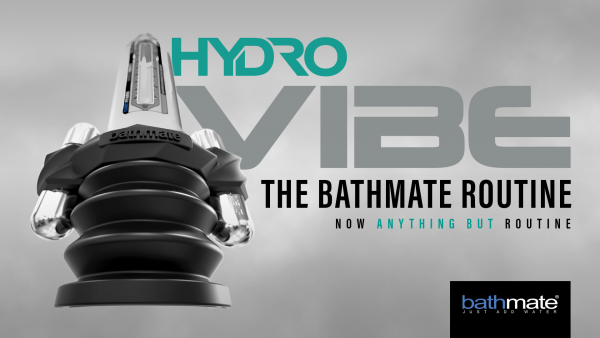 Freshen up
Once your little party is over you'll want to give everything a quick once over to extend the life of your toys and prevent any bacterial infections next time you play. Utilising our very Bathmate clean will leave your toys fresh and ready for use next time. For anyone who partakes in anal play we have an anal toy cleaner designed especially for this use.
Christmas is a magical time, not just for the younger ones. Make time for each other, make time for yourself. Use this time to rejuvenate, prepare and plan for the year ahead. Refresh your relationship, re-evaluate and move forwards. A good diet and exercise regime will keep you on form all year round, sex plays a very big part in our overall health. That's both your physical and mental health, the Bathmate blog is here to provide you with mentality driven content so why not stick around and read on!