The quest to ultimate pleasure will involve many stops and starts – an experimental period while you figure out your body and what works best for you. For those of you who are familiar with the Bathmate brand you will be very aware we launched a game changing IPX7 rated fully waterproof bullet vibrator.
What's more – the Vibe bullet is available in 2 styles and is USB rechargeable so you'll never run out of juice ever again!
The 10 speed vibrating bullet is incredible – it really has redefined the way we look at vibrating bullets forever. With this sentiment in mind let's look at how men can use the vibe bullet, for years the bullet vibe has been thought of as a toy only designed for the ladies but there are a number of ways men can use these wonder toys too.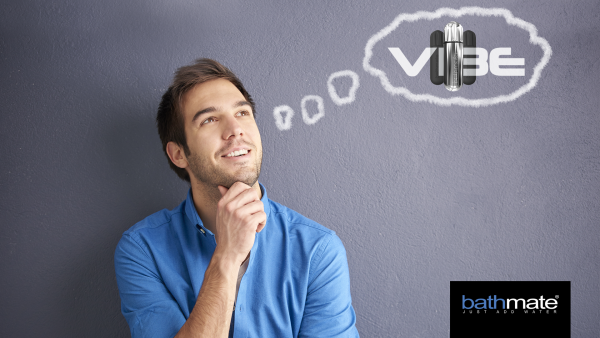 More and more guys are discovering the wonderful world of sex toys and attitudes are definitely changing for the better, part of this is down to products such as the multi-award winning Bathmate hydropump and the well-known fleshlight toys which utilises your favourite porn stars best assets let's say! So with attitudes changing and men taking their sexual pleasure in to their own hands it makes sense for us to cover how a well-known woman's toy can be used by men just like you.
First thing you'll need to do is get to grips with its ergonomic design, give it a quick charge and start to explore the ten vibrating patterns until you find what works best for your needs. Because it has the ability to vibrate in ten different patterns it will keep playtime fresh and leave you satisfied each time you pick it up.
The shaft
The vibe bullet can be used on the shaft of the penis – by applying light pressure you can create a sensation very similar to what is known as edging. Edging involves you bring yourself as close to climax as possible before slowing down and allowing the sensation to calm before repeating the process. Edging is thought to be a very good exercise when it comes to sexual intercourse, you are effectively teaching yourself how to last longer and push beyond your normal limitations when it comes to sexual performance.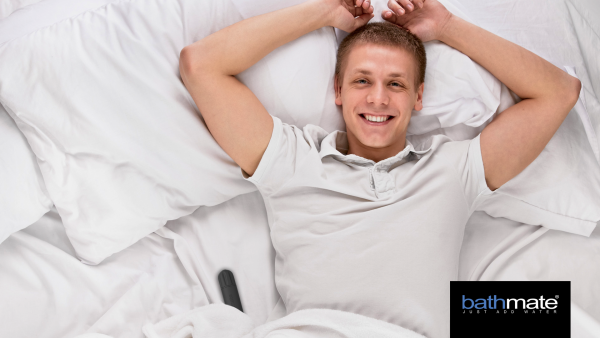 The tip of the penis
Because our amazing vibe bullet can be used in water this is a great way to experiment when it comes to foreplay and self-love. Using one hand to stroke and stimulate the shaft you can touch the tip of your penis with the vibrating bullet and enjoy an orgasm like no other. Pick a slow gradual vibration pattern as you move closer and closer to climax. Care-free hands on adult fun at its finest. You can control this sensation further by apply more or less pressure as you stroke your erect penis.
Testicles
We are well aware of how effective testicular stimulation is when it comes to pleasure – so aware in fact that we created a whole range of vibrating rings tailored for this need. By selecting a faster vibration pattern you can use the vibe bullet to send waves of pleasure though one or both testicles. By experimenting with the vibe you will find new ways to reach climax you never thought possible.
The taint
Unsure what we are talking about? The taint is located between the testicles and the anus. For men familiar with this they will be well aware of how much pleasure can be derived from stimulating the taint. You may want to stimulate the outside of the opening to the anus too as there is a concentrated amount of nerve endings in this area. Just be sure you never attempt to insert the vibe bullet as it is not designed for this purpose. For prostate play pick a suitable toy before you begin to enjoy yourself. Pick a pulsating pattern as you press the vibe bullet lightly on your taint, pleasure lube will make this experience feel intense and totally unforgettable. Feel free to change the vibration patterns as you figure out what really turns you on.
Functional & Fun
There you have it, functional, fun and unisex. Fellas, did you know you could use a bullet vibe whilst masturbating? And for the couples – this toy is a great addition as it can be utilised by both of you during play. Here is a break down on exactly what the Bathmate Vibe Bullet is all about…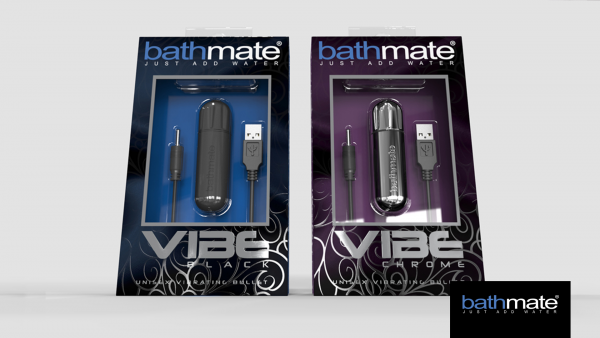 There's more to the Bathmate VIBE Bullet than initially meets the eye – the combination of hydro and vibration therapy has several real, measurable health benefits:
Relax your muscles and achieve a more powerful orgasm.
Increases the production of serotonin and dopamine, key happiness hormones, improving your mood and fighting negative feelings.
Improve blood flow, making you less tired and improving overall health.
Boosts lymphatic circulation, helping to filter out toxins in your bloodstream.
Helps release chemicals like encephalin, relieving pain and relaxing muscles, helping you sleep better.
Each vibration pattern is designed for a different result – patterns 1, 4 & 10 are all about creating intense orgasms, with the other options perfect for sensual play whether you're by yourself or with a partner. Take the time to experiment with the Bathmate VIBE, and get ready for real pleasure!