Recent studies have discovered a worrying trend amongst men. They have shown well over 20% of adult males are watching too much pornographic material and may even be addicted to porn. Now, you can be addicted to pretty much anything and if something is having a negative impact on your life we would always advise that you seek professional help.
Performance Related Anxiety
All over the globe porn is having a disastrous effect on men's sexual health, Anxiety related dysfunction is on the rise and porn induced erectile dysfunction is said to be partly to blame for this. Porn induced E.D can show itself in various ways from the worry of not being able to perform for as long as the guys you are watching online to not being able to perform at all.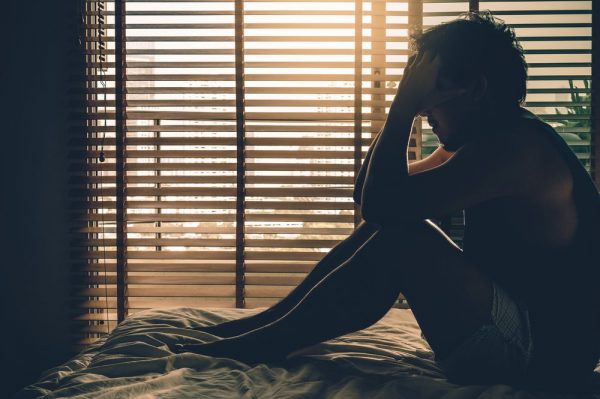 Now erectile dysfunction is something lots of men suffer from at some point in their lives and is definitely not something you should be ashamed of, E.D is the inability to achieve or maintain an erection and as a man you can be affected by this for a number of reasons. Performance related anxiety or performance related E.D is a relatively new term and was coined due to the amount of men seeking help with there sexual dysfunctions and the link between the amount of porn they were watching.
Whilst more research needs to be done to fully understand this condition it is thought a number of aspects are at play, when you watch porn you may have a total emotional detachment from the subject. Men are visual creatures so when they masturbate having a visual stimulus may help them achieve climax faster. Size matters, over time we may become desensitised to the actual reality that the male talent cast in porn videos tend to have extremely large penises, this can leave you worrying if you measure up, so to speak. The added pressure of this can leave you anxious and worried when it comes to performing sexually. Another thing to consider is the marathon sex sessions these porn stars pull off. They can go from anywhere between half an hour to well over an hour in any one go. This will leave you worrying if you can satisfy your partner sexually.
Now whether you are willing to accept it or not the male of the species can be a fragile thing. When you start to consider all these factors you start to understand where such a thing like porn related erectile dysfunction or performance anxiety can come from. Will you measure up? Will your sexual partner climax? Am I good enough? The second these doubts enter our minds the seed is planted. Those doubts may grow and leave you unable to perform sexually, the more this happens the larger the problem will become. Left untreated this can have a massive impact on your everyday life.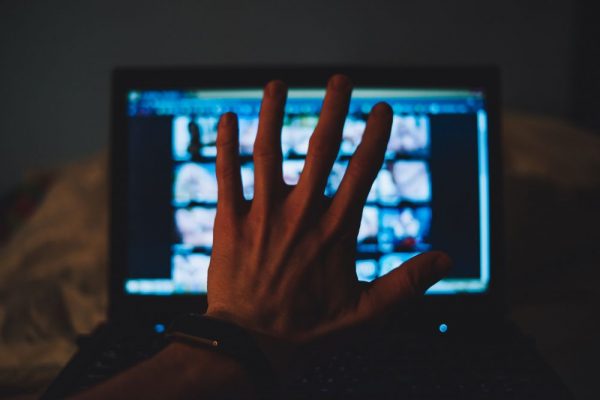 So what can you do about it?
The first thing you need to know is that you are not alone. Talk to a medical professional and seek help, you may feel embarrassed at first but believe me, this will not be the first time your doctor or GP has discussed penile health issues. Once you start to explore what treatments are available you will start to see the world differently. Another thing to consider is using a penis pump and a jelq routine alongside one another. Jelqing is completely free to do and can be performed with little to no prior knowledge of male enhancement routines.
Using a cock ring will help you to keep an erection for longer, just remember to take the ring off frequently to give your penis a rest.
Staying in control
Bathmate began to see how there was a space in the market for a natural solution to lasting longer in bed. We came up with our very own delay gel/cream. Bathmate control doesn't use any Lidocaine or Benzocaine so does not numb the penis in any way. Harnessing nature's goodness we searched the natural world for a herbal based solution to lasting longer. Our delay cream has been credited with helping thousands of men to last longer in bed giving them that extra staying power with no loss of sensation.
Is masturbating good for you?
Research has shown masturbating can help form part of a healthy sex life when the balance is correct. It can also exercise the penis and flush Harmful toxins from the body. You have to find out what work's for you on a personal basis, whilst masturbating can be good for you watching too much porn may be having a serious psychological effect on your well-being. Just pause for thought before wanking yourself into oblivion, you may be doing more harm than good. Try and cut down the amount of porn you are watching so you are not trying to live up to unrealistic goals.
Be fair to your self. Be kind to yourself. Porn induced anxiety and Anxieties around performance begin in the mind. Remember to reach out for professional help if you think you are starting to struggle. You can watch porn, just in moderation.