If you're endowed with an enormous knob, you may have seen girls react with fear in their eyes. A man who tries to ram his robust rod home could cause discomfort to the object of his desires. Equally, he could assume that he doesn't have to do anything and can let his size do all the work. Once you learn how to use your whopping great weapon correctly, you'll have her begging for more every time you get down and dirty.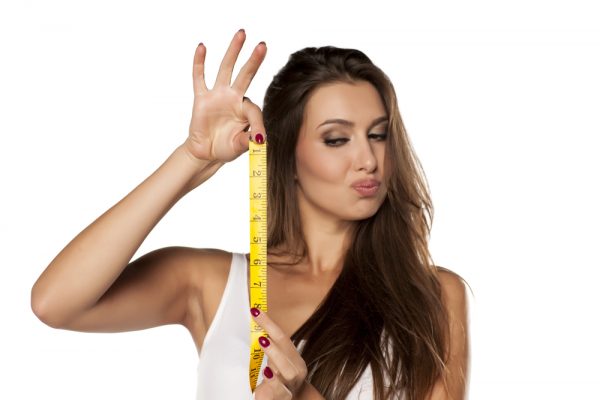 1. Spooning
Spoons should be your go-to position if you want to make her cum over and over again with your well-hung horn. It's the best of both worlds — with the intimacy offered by full-body contact and the naughty passion of going at it from behind. It's quite simple: She lies on her side in front of you, and you lie on yours. With her legs closed or just slightly apart, you don't have to worry about going too deep while enjoying how tight she feels from that angle.
You'll be hitting her G-spot and have full access for your roaming hands. Not only that but because you're both lying down — no-one needs to strain to stay in position. This allows you to put your energy into the hip action, going as fast or slow as you both please. The feeling of her backing into you will drive you wild, and she won't be able to get enough of your colossal cock.
2. The Horny Crab
This one is for the more adventurous and acrobatic among you. Remember the crab walk position from your school days? Sit down and lean back, resting on your hands with them facing away behind you. Get your lady to straddle you, with her feet either side of your hips, then guide your peen inside her, as deep as she is comfortable with. Then she leans back onto her hands as well, and she can thrust into you.
For those men and women who love to watch as you slide in and out, this position is a winner. This puts her in control of the pace and depth and makes clit and G-spot stimulation explosive.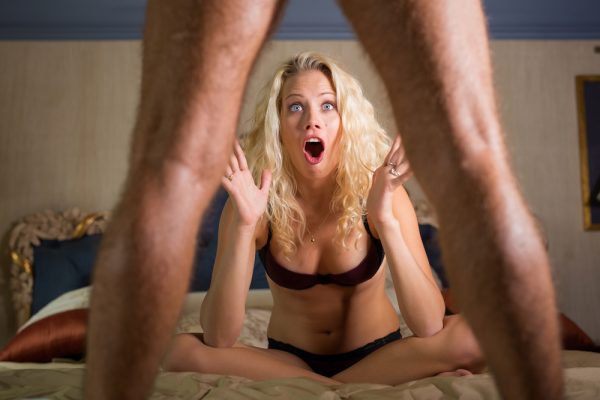 3. Standing Doggy Style
Doggy style is one of the riskier positions for men with a strapping stiffy, but you don't have to be deprived of this classic. If you're taller than her, it's a great excuse to get her wearing a sexy pair of heels, so she's in line with your hips. It'll also enhance your view of her shapely legs and have you rock hard within no time.
Your lady stands up facing a wall to give you both leverage; she can rest her hands or arms against it if she wants to be able to push up against you. Get her to start with her legs reasonably close together so she can ease you in. If she feels like she can take more of you, she can open her legs wider for deeper penetration.
4. The Snake
This is a firm favourite with many ladies, who often find their clit receives inadvertent but tantalisingly welcome stimulation from the position of their legs. For the snake, she lies down on her stomach and lifts her bum in the air — cushions under her can help. You can start by kissing her neck and back while teasing your member against her entrance. With your knees beside her hips, almost laying facing down on top of her, gradually slide in.
She can reach her hand around to guide you and let you know how deep to go. With this one, you'll get to enjoy the snug pleasure of her closed legs and the tighter she squeezes her thighs, the more her clitoris will be titillated.
5. Merger
The merger is one of the most sensual and intimate positions in which you and your partner can make love. You'll sit down on the edge of the bed with your feet on the floor with your mountainous manhood standing to attention. Your lady then puts her hands on your shoulders and straddles you, taking you in as deep as she'd like. She can lean back, you can passionately kiss each other or you can bury your face in her boobs … the opportunities for pleasure are endless.
Most men are envious of those with jumbo junk, but it's a tool you've got to learn to manoeuvre. Communicate with your partner and find what works for you both — and have plenty of fun in the process.