Dark mornings and even darker evenings, motivation at an all-time low – after the summer we've just had who can blame you for indulging in one too many barbecues or one or two pints in the local beer garden. The British weather is so unpredictable it's pretty much standard that we grab every ounce of sunshine we possibly can and enjoy a few drinks with our closest friends and family.
It is easy to break your diet and fitness regime – and when the temperature drops and things look a little more grey its difficult picking it back up where you left off. Having piled on one too many pounds during the summer months and all those Christmas parties fast approaching we thought we would investigate what happens when you train in winter and does it have any benefit to your body and overall health training in colder temperatures.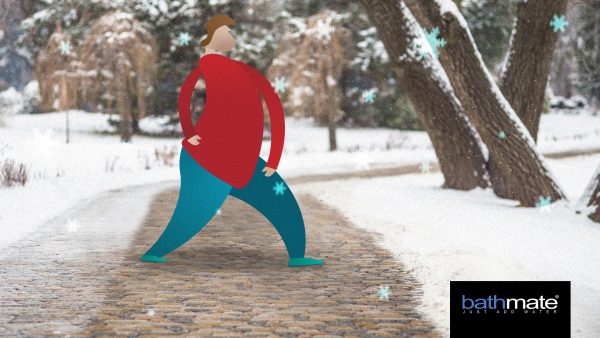 Summer vs winter training
There has been some research into the effects that winter training has on your body and you will see some benefits to winter training that you don't see when training in warmer climates. If your body's primary function is to maintain a steady state it makes sense that it would have to work a little bit harder in cold temperatures right? Correct! It seems you may actually burn more calories when taking up a winter training regime.
You will need to prepare properly though and understand this isn't about putting your body under unnecessary stress it's about harnessing its natural ability to work in harmony with your surroundings.
What happens?
When you train your body in cold temperatures it has to work that little bit harder to maintain core temperature – this means you burn extra fat during this excursion. Training outside gives you so many benefits you just don't get from training in a gym. The scenery, the fresh air – the sense of nature that surrounds you all this will give your mood a well needed boost in the darker months.
Because the cold acts as what is known as a thermal stressor it causes your body to react and burn more calories as it attempts to keep you warm. This means you will get more from doing the exact same exercise just by changing your approach and environment.
Lots of professional athletes prefer to train in the winter months so instead of hibernating this winter why not get yourself to the local park or take a brisk walk around the block. The reason they train in the winter is because the body will naturally increase its pulse rate and naturally increase energy consumption through a process known as thermo-regulation.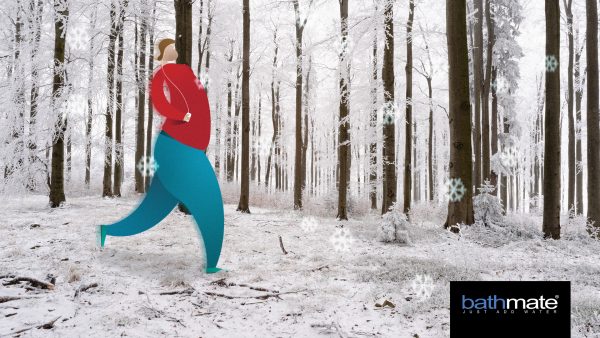 Tips to training in the winter
Warm up. It's even more important to take time to warm up properly when training outside in the cold temperatures, allow your body time to get used to the change in temperature and warm up accordingly. Stretch and practice breathing techniques and adjust completely before training.
Trips, slips and falls
Look out for ice and other objects such as fallen branches that could be extremely hazardous whilst out exercising, unless you are totally out in the open you should always keep your bearings about you and pay attention to any potential hazards. The ground is particularly hard at this time of year!
Stay hydrated
Make sure you have plenty of fluids – because your body is working harder to keep you warm it is exerting more energy. This means you are more likely to sweat so it's very important to have enough water to last your whole session.
Enjoy yourself
Its uplifting being out and at one with nature whilst exercising. In the winter months the snow and the ice can make for some beautiful scenes. Make sure you pause every once and in a while and really take in the beauty of your surroundings.
Cool down period
Cool down naturally, try not to bring your training session to an abrupt end. Once you've finished move around on the spot or take a slow steady walk as you allow your breathing and heart rate to return to a normal pace. You will feel invigorated and the naturally cool air will soothe your tired muscles. Stretch out.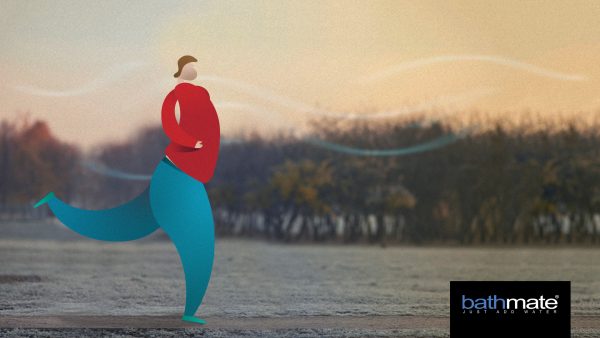 So is it worth it?
In short yes. Training in the winter will improve your blood flow and circulation and test your immune system forcing it to perform better. You will burn of any stored fat quicker and get to enjoy the wondrous beauty in all that surrounds you. You may improve your cardiovascular system as you learn to breathe in the sharp cold crisp air and your lungs and heart work harder. Your overall mental health will benefit from being outside and you will feel better in yourself as we approach this naturally over indulgent time of year.
By training now you will offset anything you are consuming over Christmas without the dreaded New Year's resolution diet you promise you'll stick to every year. Don't wait until the New Year to start looking after yourself, without our health what do we have?
It seems there are health benefits to training in the cold – will you be putting this theory to the test? Remember to eat well, stay hydrated and above all enjoy yourself. Your body will work harder and your resting metabolism will be increased due to the cold weather asking more of your body.
This means space for one or two extra cakes at the Christmas party!