Sexual preference is not something we are very willing to discuss, even with our closest confidants. However, when we can search anonymously online, we're much more willing to open up and ask the questions we may be prudish to ask otherwise. But, before you think everyone is having wilder sex than you, you might be surprised to learn that most of us are actually searching for the same three sex positions.
We analysed Google search data from across the US to reveal the country's, and each state's, most searched sex position.
Methodology
To find these results, we first identified 12 of the most common sex positions: missionary, doggy, cowgirl, reverse cowgirl, spooning, 69, standing, pretzel, wheelbarrow, butter churner, planking and tabletop. Under each term, we looked at the average search volumes from June 2020 to May 2021. The sex position with the highest search interest was deemed the most popular in the country, city or state.
The Results…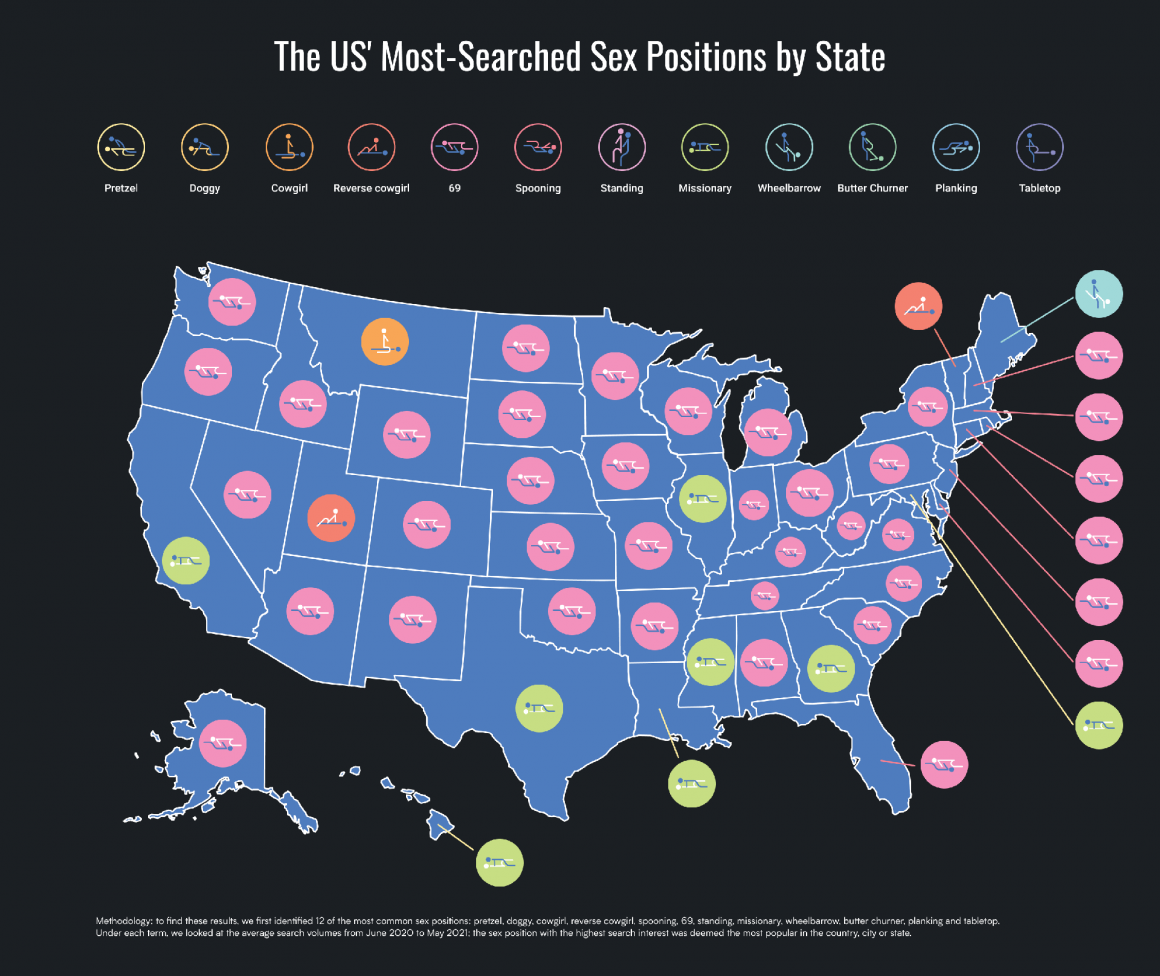 Our research found that '69' came out on top with 301,000 average searches per month, followed by 'missionary' with 246,000 searches and 'reverse cowgirl' with 201,000 searches across America.
Interestingly, '69' was the most popular sex position for 39 out of the 50 states, or 75% of states, including Michigan, Florida, Washington and Nevada.
It seems Maine is the most adventurous as the only state to have 'wheelbarrow' – where the woman rest her hands and elbows on the floor while the man lifts and holds her legs, entering from the rear – topping the list as the most searched sex position. And 15% of the states are pretty tame with 'missionary' as their top sex position, including Georgia, Texas and Mississippi. We also learned that California was the horniest state with the highest search volumes when it came it sex positions followed closely by Texas.
New York vs Los Angeles
New York and Los Angeles are the two biggest cities in America and as the lifestyles on the West and the East greatly vary, so do the most popular sex positions. New Yorkers are most curious about '69' with 9,900 searches a month, showing that they are a little more adventurous in the bedroom. They were also interested in 'reverse cowgirl' with 6,600 searches a month as well as 'planking' with 5,400 searches and tabletop sex with 1,900 searches.
Meanwhile, in a somewhat dull revelation, 'missionary' was the sex position that sparked the most interest for the Westsiders, with 6,600 searches a month. But, there were a few daring individuals in Los Angeles with 2,400 searching for the 'pretzel' and 'planking' and 2,900 searching for 'standing' sex position.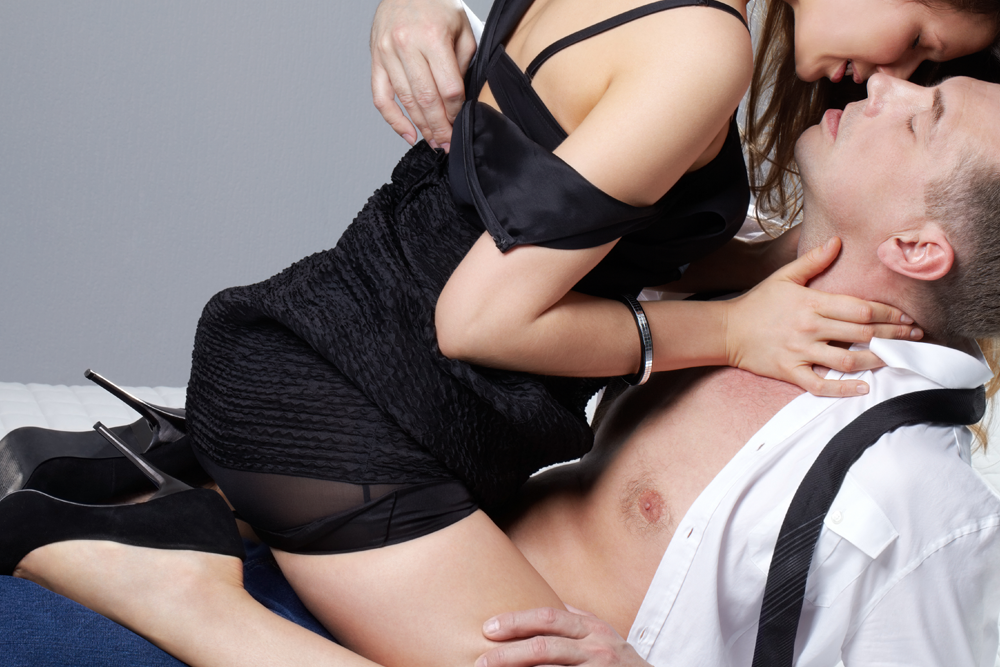 What do the Experts Say?
Bathmate's Sex Expert, Kerri Middleton, who has over 15 years of experience working in the sexual health industry says, "69 is one of the harder sex positions to master so it makes sense many of us are turning to Google for help. Missionary is one of the more common sex positions yet it comes in second which is surprising to me as it's probably one of the positions we use most in the bedroom.
The great thing about Google is it provides us with a wealth of information in which we can learn more about different sex positions and other people's experience behind closed doors so we can really spice up our own sex lives.".
The Least Searched for Sex Positions
Of course, through our research, we also learned what some of the least popular sex positions were for each state, based on the 12 most common positions we used. For 45 states, 'butter churner' – which involves the woman lying on her back with her legs raised above and behind her head while the man then squats, angling his penis downwards and penetrating her from above – came in last with the fewest searches. In Texas and Montana, 'spooning' – a sexual take on the cuddling position, where the woman is the small spoon and the man the big spoon – was the least searched for position. Whereas in West Virginia, Wyoming and South Dakota 'tabletop' – having sex on a table top to allow for deeper penetration – was the least popular position.
Want to try a new position but not sure where to start? We understand it can be daunting, especially if you're taking the lead. Read our top tips on overcoming bedroom anxiety.
To elevate these sex positions, try incorporating one of our sex toys designed to enhance your experience in bed. Also, take a look at the 4 best sexual positions for deep penetration.