Wondering if testosterone boosters are right for you? Here's everything you need to know.
Testosterone, the benchmark of adulthood and growth in every boy as he becomes a man. Every human has some amount of testosterone but it's the primary sex hormone in men that plays a vital role in sexual and reproductive development.
You've likely heard of steroids or anabolic steroids which are actually names for androgens, the class of male hormones that testosterone belongs to. Testosterone levels, or T-levels, are regulated by a man's hypothalamus and pituitary gland that are both found in the brain. Production of the testosterone itself happens in the testes and, to a lesser extent, the adrenal glands.
Testosterone impacts development even before birth as it, along with estrogen, are what develop male or female sex organs respectively. After birth, testosterone is what gives men deeper voices as they get older and the body matures. Body and facial hair starts being produced more rapidly and the penis and testes will increase in size.
Dangers of Low testosterone
Hypogonadism is the medical term for low testosterone and can have varying side effects depending on the person's age, health and diet. The most common signs that your T-levels may be lower than they should be include:
Erectile dysfunction
Hot flashes
Depression
Hair loss
Weakened bones prone to fracturing
Reduced libido
Larger breasts
Irritability
While you shouldn't go blaming everything on the above list on your testosterone levels, if you experience multiple of them then low-T may be the culprit you can pin the wrap on. It makes sense seeing how testosterone truly is what makes men manly.
Testosterone levels do naturally dwindle as we get older, reducing the amount of energy our body has to perform our natural tasks. A weaker heart and bones paired with lower sex drive and diminished muscles can put a damper on any man's self-confidence.
Thankfully there are testosterone boosters that don't come in a tiny cooler in the back of a locker room. Before diving into supplement options for your testosterone concerns, let's take a look at what can cause low-T to help you build a better baseline first.
Why Do Men Lose Testosterone?
Growing older is natural but it also comes with a decrease in testosterone levels. The older we get, the less our body needs testosterone as the reproductive systems it fuels are no longer needed. That's not to say they aren't wanted, but it becomes solely a recreational activity rather than one done for survival of the species.
Let's say you aren't up there in years yet but still experience symptoms of low testosterone levels. Well, your body can actually interfere with testosterone production. When we get stressed or go through bouts of depression, our testosterone suffers alongside us.
The last cause is a diagnosis of hypogonadism where the testes just simply don't produce enough testosterone for your body. The condition is something you can be born with or develop later on but if untreated, it can cause worsening conditions such as osteoporosis.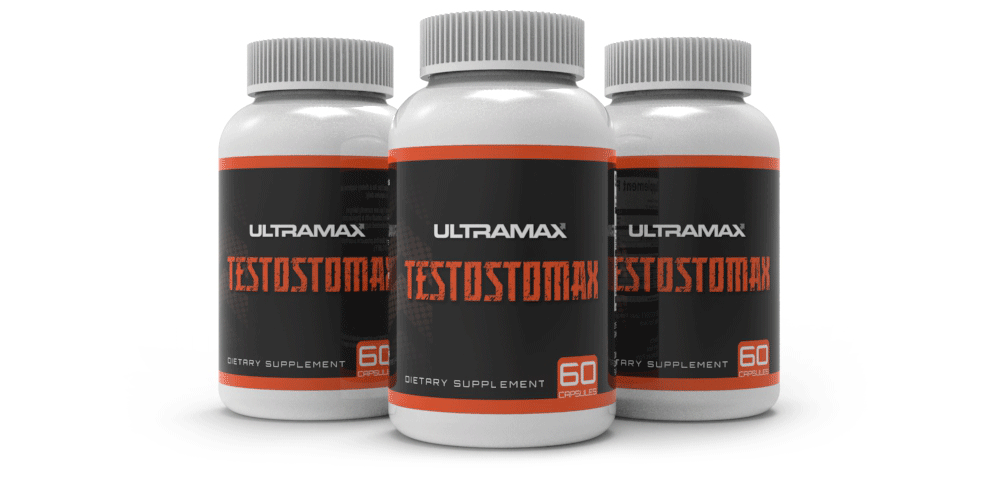 Testostomax
All-natural testosterone booster
Certain Foods Can Also Lower Testosterone
As with every other part of a man's health, your diet can have a direct impact on testosterone production. What this means is that your weekly menu and midnight snacks could undo any work a testosterone booster does for you. High amounts of soy-based products alone can lead to lower blood testosterone levels although you would need to be consuming primarily soy products such as tofu in order to see any real changes.
The main concerns are processed carbs and sugars, aka junk food. Your little reward to yourself for a hard day well done could be having a big impact on your T-levels. How does this happen? It's actually due to these carb-y and sugary foods increasing the production of estrogen and even converting some of your testosterone over to the feminine side.
Fatty foods can also lead to an increase in estrogen production as the more fat you have in your abdominal area, the more testosterone gets turned into estrogen. The driving force behind this is aromatase, an enzyme secreted by abdominal fat. So even if your partner likes your beer belly, slimming it down can help improve your natural T-levels.
On the topic of beer belly, alcohol is another unfortunate killer of testosterone. Like unhealthy foods, it promotes estrogen production when consumed in large quantities. You're safe to keep having a drink every now and then with dinner or out at the bar, but make sure those nights don't end with binge drinking.
Going with a lighter version of your favorite beer can be a great option to avoid quitting altogether as it contains less refined carbs to eliminate one T-killer from each drink you have. Once your diet is in check, you'll be able to get the full benefits out of testosterone boosters.
What Constitutes a Testosterone Booster?
The term "testosterone booster" is a universal term for any supplement that helps boost the body's T-levels. Herbal supplements are often used for small dips in testosterone while severe instances of the problem can be treated with prescription steroids.
Testosterone boosters are a scientifically-backed approach to drops in testosterone levels. While too much of the good stuff can lead to the infamous fits of 'roid rage, restoring your natural T-level can have huge benefits. The primary boost to your body is that your muscles are able to better maintain themselves and heal after a hard workout or long day in the field.
But Do Testosterone Boosters Help in the Bedroom?
Before going into how testosterone boosters can help your libido, it's important to make sure you've addressed any other causes of poor performance in bed. Drinking, performance anxiety and physical exhaustion can all lead to difficulty achieving and maintaining an erection.
If you've made sure the stars are aligned and you should be batting one thousand, then you can look at testosterone as the problem. Taking a booster for testosterone can increase your energy across the board, including sex drive. Don't go off-script and take more than recommended though as this can lead to smaller testicles and larger breasts, not something you want to realize when you strip down for a night of fun.
Do Testosterone Boosters Have Any Side Effects?
Any time you're thinking about taking a supplement to boost levels of any hormone or nutrient in your body, it's important to understand when it's needed and when it should wait. The primary concerns are less common for natural, herbal-based testosterone boosters and tend to fall on those abusing steroids to increase T-levels.
When you begin introducing more of any substance, your body adapts to the presence of it. Increasing your testosterone levels too high above your natural requirements can cause the body to stop creating its own. It knows that there's plenty of it to go around so rather than creating excess, it takes the day off.
The trouble begins when testosterone production doesn't start back up. Side effects will present themselves as male pattern baldness, increased acne breakouts and trouble regulating mood. You can even increase your chances of stroke and liver damage when artificially increasing T-levels too far.
How To Get the Most Out of Testosterone Boosters
It's all about setting that healthy baseline to give your body the best chance for positive testosterone enhancement. Imagine spending all day at the gym to bulk up just to go home and eat 3,000 calories of junk food. You'll still have muscle development, but you'll feel so unhealthy that you get no use out of it.
The same goes for testosterone boosters. You won't realize the true benefits if you have a poor diet, exercise routine and aren't taking care of your mental health. It can also lead to taking more boosters than recommended thinking that they aren't working when in reality, they simply can't show you the work they're putting in.
Get enough sleep, set a routine to minimize stress and make sure your diet and workout regimen are keeping you feeling good throughout the day. If you're drinking every night, try to cut back on the amount and frequency or go with a less carb-heavy option.
If you've taken a supplement before on any sort of schedule or long-term routine, you understand that your body must be the ideal blank canvas. Otherwise you'll struggle to become the masterpiece you know you can be, even with testosterone boosters. Be real with yourself and you'll be able to get the most out of boosters before you know it.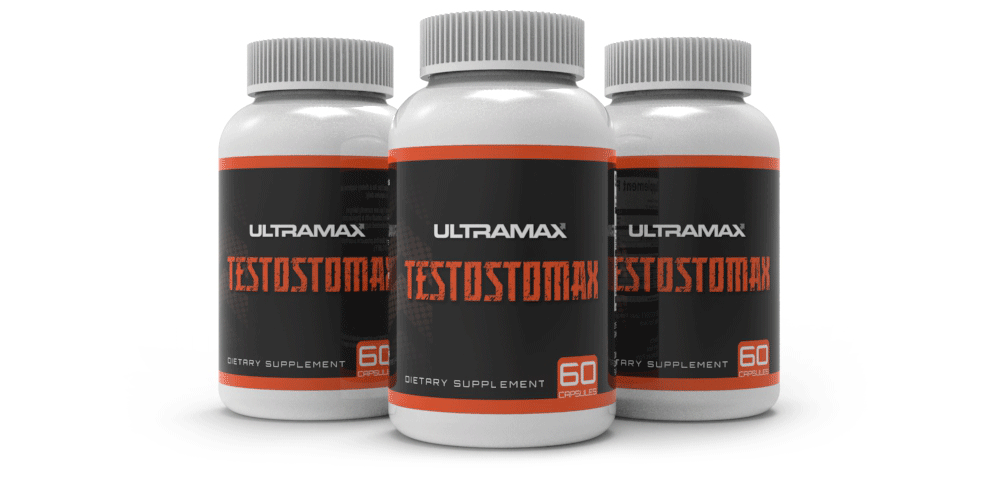 Testostomax
All-natural testosterone booster