Lads, did you go all out on Valentine's Day to give your partner the romantic day they've always dreamed of? If you spared no expense, sourced rare gifts and went over and above to ensure your partner's Instagram feed reflected how awesome you are as a couple, then you might feel that Steak & Blowjob Day is for you. The March 14th celebration is exactly what it says on the tin, the chance for blokes around the world to beg for two (possibly rare) gifts.
Shrouded in controversy and mystery, some view this unofficial holiday as a tongue-in-cheek — or tongue somewhere else — bit of fun. For other people, the day is an offensive attempt by men to cling desperately to the patriarchal stereotypes of yesteryear. Whichever way you look at it, it could be an opportunity to start a discussion about gender equality or an excuse for men to get your end away.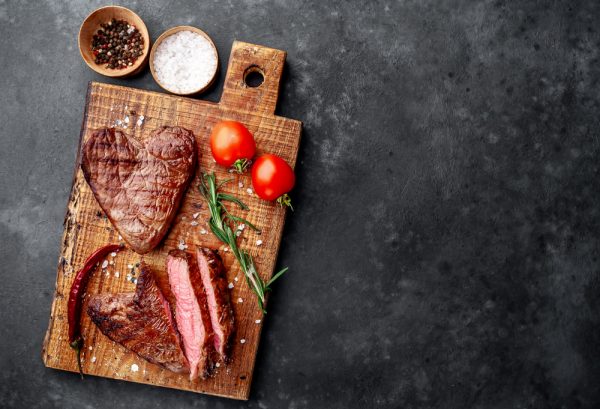 The History of Steak and Blowjob Day
No one is 100% sure how it started. Some say it's just a meme that spiralled way out of control. Prevailing wisdom seems to state that U.S. radio DJ Tom Birdsley created the opinion-dividing holiday just for men in 2002. The ethos of the day is for men to get something in return for the toil they put into making Valentine's Day special for their significant other. While Cupid's day is all about cards, flowers, dates and extravagant gifts, Steak & Blowjob Day has two simple objectives. You guessed it — meat and head.
The Official Steak & Blowjob Brand
As the concept for the day has evolved, a clear brand and message have developed. The day's official website has a logo with a t-bone steak and a lipstick kiss, a somewhat questionable gallery of fan-submitted photos and cheeky merchandise. For anyone looking to read up on the history of fellatio, they have a section dedicated to facts and trivia. The website even has a step-by-step tutorial, video guides and advanced techniques for anyone who feels ready (and willing) to graduate to deep-throating or grapefruit bjs.
Sticking It to the Man
One of the claims the shadowy overlords of Steak and Blowjob Day make is that Valentine's Day has become a consumer trap. Restaurants, florists, lingerie brands, jewellers and chocolatiers cash in massively from the February 14th celebrations. For Steak and B.J. Day, cards, fancy dates or spending obscene amounts of money isn't necessary, just the cost of the hunk of meat.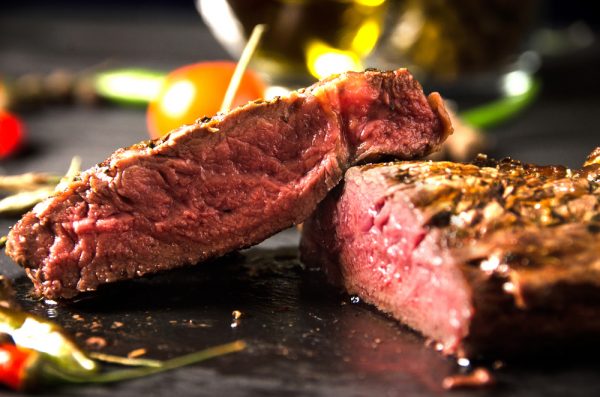 What About the Girls Who Like Steak and Men Who Like Valentines?
Steak & Blowjob Day brings up an incredible amount of ire from people who see it as an attempt by men to assert their dominance over women. It assumes that all ladies are fawning over men to lavish them with gifts and spend inordinate amounts of money, while guys submissively empty their bank accounts against their will. This not only offends women, but it also paints men in a pretty bad light. It suggests that if men spend money on their partner, they are entitled to oral sex and servitude in return. Not cool.
On the other hand, many people see it as a joke holiday with a message that should be taken with a pinch of salt. Supporters of the day point out that if a guy disappoints on Valentine's day, they forfeit their right to Steak and Blowjob Day. There are some high profile supporters of the holiday, including Christina Aguilera, who thinks it's just a harmless bit of fun.
As it's 2020, there should be more equality and less gender stereotyping surrounding proceedings, whether it's Steak and Blowjob Day or Valentine's Day. The Spanish phrase, El Dia del Carne y Sexo Oral translates to the day of meat and oral sex. We think making the tongue action nonspecific is a more inclusive — and much more fun — way to enjoy anti-Valentine's festivities. Alternatively, ladies can celebrate Cake and Cunnilingus Day on April 14th.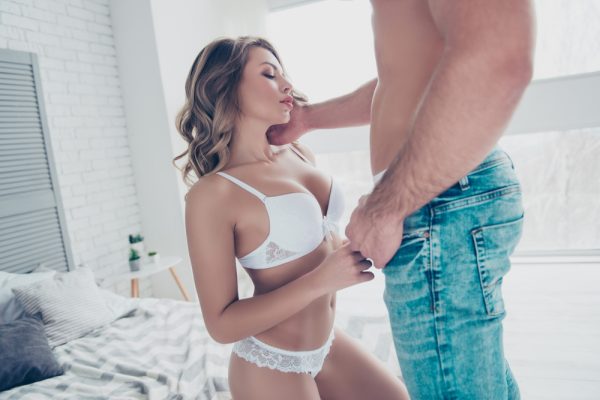 Raising Money for Fighting Breast Cancer
As well as showcasing the slogan 'help punch cancer in the face', 80% of the proceeds from Steak and Blowjob Day merchandise sales and donations go to breast cancer charities. Coppafeel is a London-based organisation that seeks to promote awareness for breast cancer, especially helping to teach women and girls how to check themselves for lumps. So, even those who aren't 100% convinced by the message can rest assured that women are positively benefiting from the day in some form.