Some of us become more sexually active on vacation than in our day to day life. With this is mind – are there any special considerations when it comes to travelling with sex toys?. Do we know how to travel with them? Are there any restrictions? Is it legal?
We are here to help you out and will tell you how to avoid any embarrassing situations at crowded airports full of people!
First of all, what is a sex toy? It is device that gives us sexual pleasure. Essentially, they are dildos, vibrators, bullets etc. They can be made from many different materials, including glass, silicone and metal – some include batteries, liquids, cables that may require you to declare at the airport.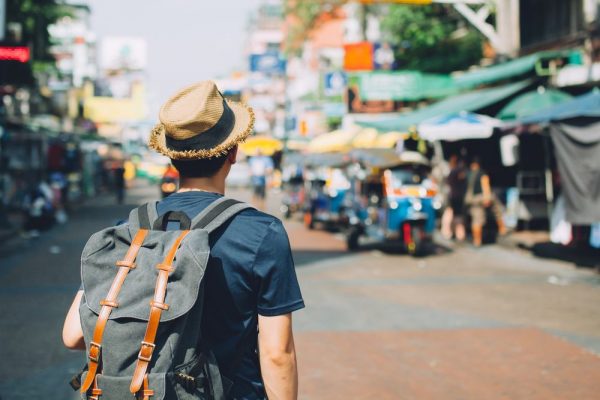 The Law
Check first! Before travelling make sure you are aware of legalities in the country you are visiting – what countries have their own restrictions in case of sex toys? US state Alabama (Sex toys there are criminalized. Thank to the 1998 Anti-Obscenity Enforcement Act that says "any device designed or marketed as useful for the stimulation of human genital organs."), Iran, UAE (The United Arab Emirates), Malaysia, Indonesia, India, Vietnam, and Thailand consider sex toys illegal. A major part of the countries that ban travelling with sex toys are those which follow strict Islamic laws. It is also worth mentioning that not only sex toys are banned by these countries but also female contraceptive pills as well. Viagra is not regulated by the same laws…. You can google information and keep yourself safe and your travel little more care free. When you travel domestically, check your country's law. When you travel around the world you have to check both your country's law and the country you are travelling to.
When we go on holiday, we want our luggage to be as light as possible – it is not only about the weight and costs involved by carrying additional items, but also about the fact that you will have too many things, which you probably won't even use!, When it comes to sex toys, you will want to take something powerful yet compact.
TIP!
If your sex toy has batteries, just take them out before journey – you do not want it to buzz while security check you in or when you are on the plane! Do not take any sharp or liquid-filled items.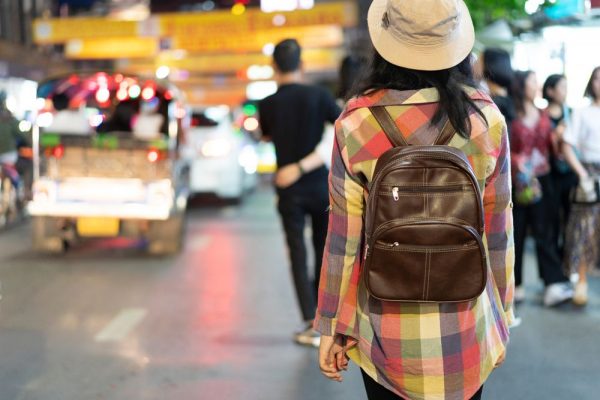 Regulations
Some sex toys are electric devices. Since July 2014, if your electronic device is placed in your hand luggage and does not turn on at the security gate, you will not be allowed to take it on the plane. This is to make our lives safer and works against terrorism. Every UK airport follows this rule. Following UK law, you should put it in a plastic bag. It makes your travel safer and you will not have to take it out while checking in. Having sex toys is a common thing, not only you want to have nice journey. The same as you are considering taking some lube. You need to be careful – do not to take more that 100ml of any lube you want. Normally, a tourist can bring up to 1 litre of any liquid but in 100 ml bottles. Bear this in mind.
TIP. If you are afraid that your sex toys could be confiscated, you can send them to the destination address and put your name on the box. Remember to send a parcel that requires an adult signature upon delivery.
IF SECURITY asks you about the item, just explain it politely. Sex toys are a lot more common than you think. We know that it is an awkward situation to be in and you may feel embarrassed but the airport staff really won't care and are just doing their job. They have to work under many different terms and conditions and ask any tourist about electric devices, liquids and sharp items they have found in your hand luggage, it is nothing to be concerned about.
Here we are for you, Bathmate has a wide range of small sex toy that will make your travel easy and full of pleasure.
1. VIBE BULLET VIBRATOR – Perfect travel companion, small but powerful – contains batteries so check with airport staff.
2. POWER RINGS – Made from skin safe material you will not need to declare a power ring (just be sure to check the law in your destination)
3. HYDROVIBE – A new way to give you even more pleasure when pumping – contains 2 vibrating bullets with rechargeable batteries – check with airport staff.
4. PENIS PUMP – Travelling with a penis pump should be completely fine (depending on destination) but as they don't have any batteries or circuit boards to operate they tend to go through airport security with no issues.
To make your travel even easier, you can travel with the following without making any special arrangements MAX OUT (100ml) and BATHMATE CONTROL (7ml). Check our website and find your travel sex toys and lube!