As the temperatures soar, meteorologists reported that June 2019 was the hottest month on record. For those who enjoy a little extra heat, this is great news. For others, keeping cool can be a challenge, especially when trying to enjoy a little sexy time between the sheets. Thankfully, Bathmate can provide you with a great solution. Most of our sex toys are 100% waterproof and can be enjoyed in the bath, shower or private pool.
Another way to enjoy sex in hot weather is during the yearly summer getaway. In 2018, the Office of National Statistics reported that 71.7 million visits were made overseas from the UK, many of which were romantic breaks or a couple's vacation. These trips often include travelling with sex toys, sexy lingerie and sex essentials. So how can you ensure that you are travelling safely with your sex toys?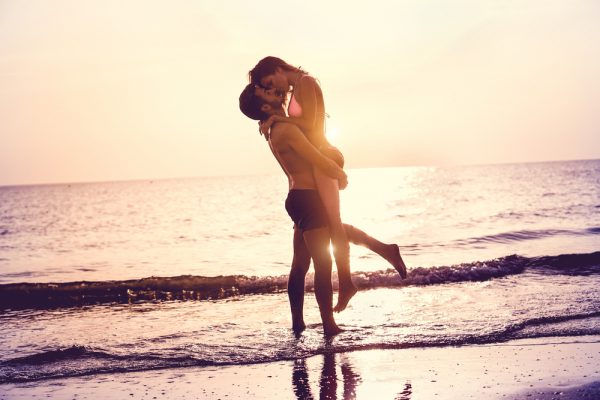 Travelling with Sex Toys
Travelling with sex toys is always your first challenge. The cold sweat that you break into when your luggage goes through the scanners. Are you going to the one of those people who have their bag publicly searched? What happens if your luggage ends up in the wrong place?
First things first, travel light. You don't need to bring all of your sex toys on holiday, just a couple of your favourites. The VIBE vibrating bullet is the perfect travel companion because it is small and discreet. This bullet is also incredibly versatile because it can be used a number of different ways. For example, this waterproof sex toy has a long lasting charge and therefore lasts a number of different uses without the need for recharging. It can be taken into the bath or shower. For those who are struggling in the bedroom due to the holiday heat, sex in the shower is perfect for cooling down whilst getting hot. With ten speed patterns to choose from, there is lots of scope for adventure because you have the perfect opportunity to take your time and explore your partners body. Those travelling with friends and hoping using the bullet for masturbation can rest assured that this powerful bullet is also very quiet, so there will be no tell-tale hum over the sound of the shower.
My advice for travelling with sex toys is to place the sex toy in a clear plastic bag so that if you are searched, they do not handle the actual item, and place it inside a shoe if it fits. That way, it won't be easily spotted during a search. Try to avoid carrying the sex toy in your hand luggage and check in with your travel baggage. If you have a battery operated item, remove the batteries and replace them when you get to your destination. That way, it won't get bumped and set off mid travel. After all, no one wants to be the person picking up that bag on the suitcase carousel at the end of your journey.
Another thing to note are the laws of the country that you are travelling to. In countries such as the Maldives, United Arab Emirates, Vietnam and Malaysia it is illegal to bring sex toys into the country and you may be arrested. This is also the case with same sex relationships. Before travelling, always take some time to research the laws of the country that you are travelling to, and respect their rules and cultures. This helps to ensure that your holiday is as relaxing, safe and stress free as possible.
Charging your sex toys on holiday
Taking a mains powered sex toy on holiday can be a hassle you need to ensure that you have an adapter for certain countries. Luckily, our Bathmate Pleasure products are all rechargeable or don't require power, so they are very portable. Products such as the Rhythm Rings are vibrating cock rings which are charged by a USB charging port. Therefore, they can be charged before you travel or by using the same charging port that you use for mobile phones such as Iphones.
Lubricants and lotions
There are laws in regards to the liquids that you are allowed to carry onto a flight. This must be kept in mind when taking your lubricant on holiday. Due to changes in diet, weather and climate, a decent lubricant such as the Bathmate Pleasure Lube is an essential travel item because each of these factors can affect the body's natural lubrication. However, liquids carried onto a flight must be 100ml or less and cannot be in a larger container. For example, carrying 100ml in a bottle that holds 300ml will still result in the product being confiscated. Also, there is a maximum of ten bottles that you can carry on, which amounts to 1000ml in total. You can purchase small holiday friendly dispenser bottles which you can pour lubricants into. This will ensure that you can still take your tried and trusted Bathmate Pleasure Lubricant on holiday.
A sex toy cleaner is another holiday essential which shouldn't be overlooked. Thankfully, our Anal Sex Toy wipes are safe and handy for travel, and help to keep your all of your sex toys clean without the need to declare it as a liquid. Each wipe comes in an individual sachet and can be discreetly stored with your other toiletries and essentials.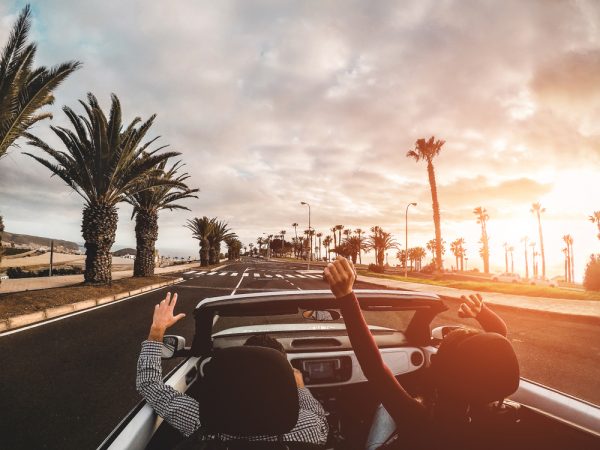 Anal sex on holiday
Just because you're on holiday, it doesn't mean that you have to take a break from your anal training regime. Quite the contrary, as you'll have more time to relax and enjoy the stimulation of our Bathmate Anal Training plugs. Because these plugs are sized with beginners in mind and have a discreet storage pouch, they make an ideal travelling companion. Better still, our Bathmate Anal Training Plugs can be combined with the Bathmate VIBE bullet for an extra sensory thrill as you train. During sex, the combination of external stimulation and the internal stimulation of the vibrating plug, creates an intense thrill and incredible climax. Because the anal plugs and vibrator are waterproof, they can be enjoyed in the bath, shower or even your very own private pool.
If that isn't a good enough reason to take your anal sex toys on holiday, I don't know what is!