Introducing something new into the bedroom is a nerve-wracking experience. But sexual experimentation is a great way to keep the intimacy in a relationship alive! With many couples admitting that their sex lives are not perfect, wouldn't it be fun to go back to those early days when you couldn't keep your hands off each other?
Sex itself isn't just a physical act, it is very much a mental process too. As you pleasure each other physically, letting your imagination roam freely can also enhance the physical sensations so that sex is better than ever.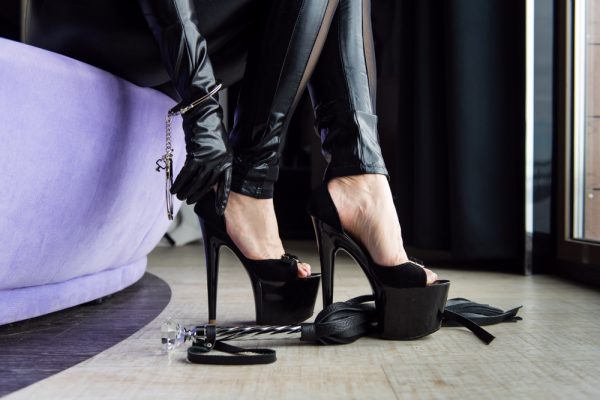 What is a sexual fantasy?
As sexual fantasy is a memory or a mental image that enhances your sexual arousal. Sexual fantasies are universal in that almost everyone has them in some form and they occur in all societies across the globe. However, because of the nature of some fantasies, they aren't always acted upon. Some people have fantasies about their sexy next-door neighbour but have no intention of cheating on their partner with them.
The difference between a sexual fantasy and desire?
Understanding the difference between a sexual fantasy and desire is very important. A sexual fantasy is a place where you are free to explore wild scenarios and extraordinary circumstances. In fantasy, everyday limits to not apply. You have boundless energy; unlimited money and your safety is guaranteed. During a fantasy, you can explore your own version of reality without having to justify or explain yourself to anyone.
Fantasies are unfulfilled and exist in our imagination alone. A desire is something that you want more of in real life. So, a fantasy becomes desire when you make it real. One of the first steps in making fantasy a reality is to share your fantasy with a partner and express your desire for that fantasy to form part of your erotic life.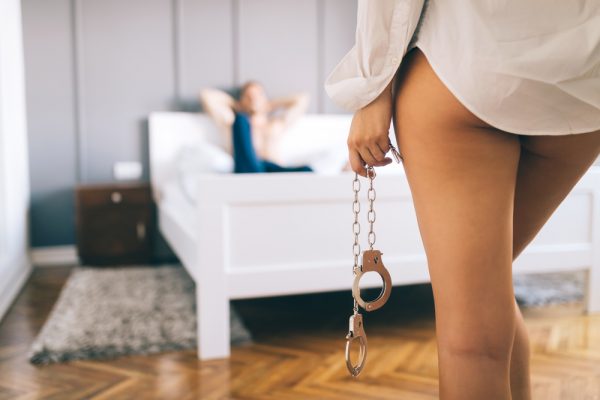 What are the most common sexual fantasies?
Oral Sex
Receiving great oral sex was one of the top fantasies from one recent study. Perhaps it has something to do with the power dynamic of pleasuring someone who is totally submissive to you.
Sex in Public
Although it is against the law, having sex in public is something that people have been doing for years. Think of all those times you've crept away to the public toilets for a quickie with your partner, or when you just couldn't wait till you got home. Most people cite the thrill of getting caught as the basis for this type of fantasy.
Infidelity
Despite being happy with the partner that they already have. Many people fantasise about sex with someone else, but with no intention of carrying it out in real life. It could be someone of the same sex, a Hollywood superstar or even one of your partners friends (eek!). This type of fantasy is very popular because it is super naughty!
Voyeurism
Watching someone masturbating or having sex is something that many people have fantasies about. These fantasies offer lots of opportunity for couples role play.
Domination
Dominating your partner or being dominated yourself is a huge turn on for some people. Domination has become increasingly popular since the release of Fifty Shades of Grey with a recent study finding that a whopping 65% of women fantasised about it. For those hoping to make this fantasy a reality, there are lots of different BDSM scenarios to draw upon for inspiration.
Exhibition
Lots of people fantasise about performing a sexy strip tease for their partner, or having one performed for them. For others, this could be a fantasy about starring in your own porn film or masturbating for your partners pleasure.
Sex with a stranger
Sex with a stranger is a hugely popular fantasy and one that is often played out between couples. This could involve pretending that you and your partner have never met before and flirting in a bar before heading to a hotel room. This is a fantasy which is great fun to act out and has endless roleplay possibilities.
Romance
For some, real romance is something that they fantasise about. Whether it's the scattering of rose petals, glasses of champagne or staring dreamily into each other's eyes. Romantic fantasies are extremely popular.
Lesbian Sex
Lesbian sex fantasies are often something that straight women talk about having. It could be that lesbian sex involves a lot of the things that women enjoy such as oral sex, fingering and stimulation of the clit. It might be that this type of relationship is taboo for straight women.
Whatever fantasies you have, it is important to note that you aren't defined by them. After all, fantasy doesn't have to be reality. However, if you do decide to take a step into unchartered territory with your partner, there are ways that you can safely explore your fantasies with a partner: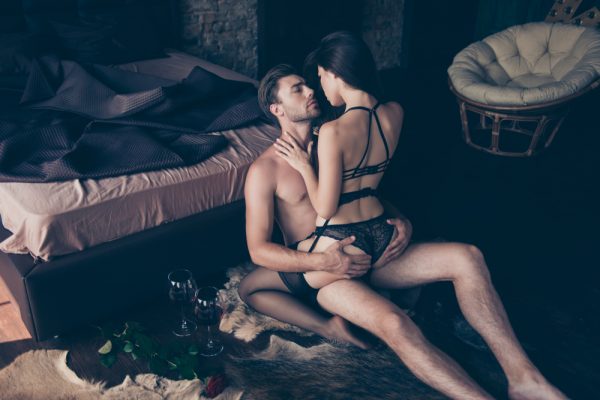 Eradicate any guilt
Everyone has fantasies, but we hide them because we often feel too ashamed to talk about them. A lot of fantasies will remain fantasies and never be acted upon. It is important to separate this from desire and acknowledge what they are.
Write them down
If you feel too shy to tell your partner about your fantasies, write them down and let your partner read them. Writing everything down may be something that you find extremely cathartic.
Talk to each other
Communication is extremely important when choosing to make a fantasy into a reality. Whether it's a new relationship or a long-term partnership, you should be secure in the knowledge that revealing your innermost thoughts will not alter the relationship at all.
It's completely normal for people to have fantasies and it is a lot of fun acting them out in the right circumstances. If you think that revealing a fantasy might cause some problems, it might be better kept for your own personal enjoyment.
Have fun
The most important part about making your fantasy into a reality is making sure that you both feel safe, comfortable and you're having fun.
Enjoy!