Soaking up sun at the beach, lounging in the pool, enjoying cool drinks out on the patio — just a few of the telltale signs that summer is in full swing.
When the weather starts to heat up, many people's sex drives follow suit. But what is it about the dog days of summer that supercharges our libidos? Grab a cold one and keep reading to find out how to prepare yourself for summertime fun.
Everybody Loves the Sunshine
During the summer, it's normal to spend a lot of time outside. Whether hitting up dive bars, hosting backyard BBQs or playing volleyball at the beach, there's bound to be plenty of opportunities to socialize with attractive people. After all, what better time to show off your new summer bod?
But the burning urge to get busy is more than skin deep. Sunlight exposure can increase the production of serotonin, an important neurotransmitter for mood and experiencing pleasure, so getting some vitamin D may lighten your mood and spike your libido — a win-win combination.
However, getting too much sun has risks beyond sunburnt skin. When the weather is too toasty for comfort, sex drives can decline. Heatwaves usually lead to a sweaty, sticky and lethargic body long before anyone reaches the bedroom, and excessive temperatures can even reduce sperm count.
So go ahead and catch some rays, but be careful not to overdo it.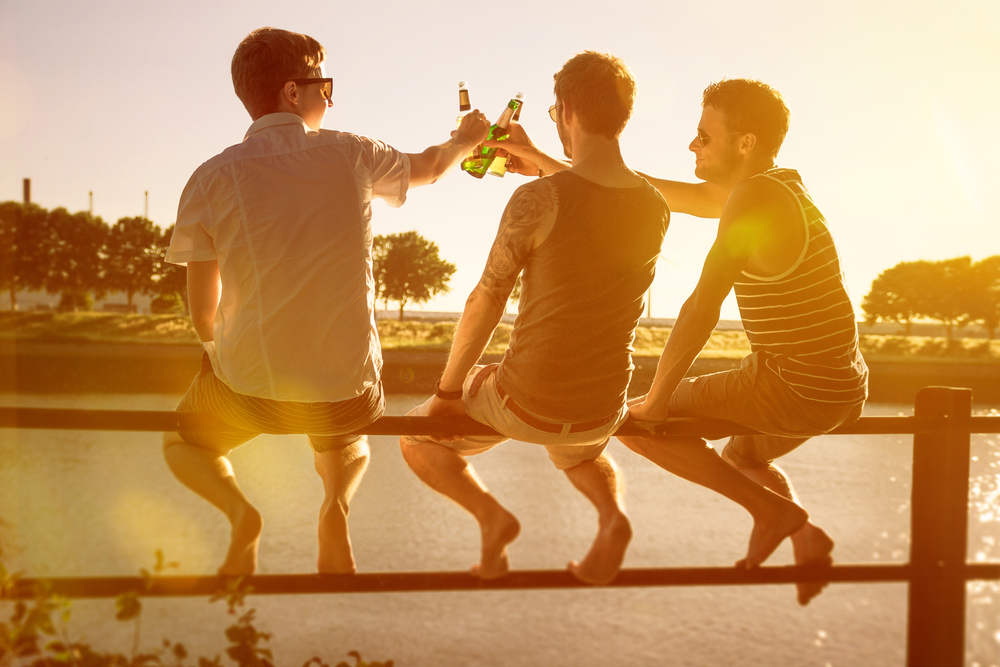 Bring on the Flings
We've all been exposed to enough summer-themed romcoms and love songs to know it's the ultimate season for flings. In fact, according to a study from Villanova University, early summer (June and July) as well as early winter (December and January) represent peak periods for sex-related Google searches in the United States. Search queries included keywords for content such as dating sites, prostitution and pornography.
Additionally, more people go on vacations and trips, where they can mingle with new faces. It's a time for short-term flings, chance encounters and, of course, discreet affairs. Given the record-breaking trends in STD cases, the hotter and hornier people get, the more important it is to use condoms and other contraceptives. Unsafe sex increases the chance of an infection that lasts longer than the fling itself, so be smart and use your (big) head before hooking up.
Summer Pump
Some guys claim to get a boost from "summer penis" — you know, the apparent increase in size down there that accompanies warmer weather and better blood flow down below (in other words, anti-shrinkage). A little extra confidence can go a long way toward sexual success.
However, few things put a damper on steamy sex faster than a smelly penis, so thorough hygiene during the summer months is key, especially for uncircumcised men. Improper cleaning can lead to complications like balanitis, a bacterial infection resulting in inflammation in the head of the penis.
One way to ward off the stank is to wear loose-fitting boxers with plenty of room in front, and when you're done getting out of the shower, make sure to dry off completely before putting on clothes again. If your skin isn't sensitive, rubbing coconut oil on your shaft and testicles can help due to its antifungal properties.
As long as you stay cool, wear breathable clothing and use proper protection, it's possible to enjoy all summer has to offer, more sex included.