Ah, summer… that magical time of year when temperatures rise — and so do the sizes of penises everywhere, apparently. This seasonal sway in dick proportions is so widely reported that it's been dubbed "summer penis" on social media. Supposedly, from May through August, everybody and their brother gets a bonus boost and are out there rocking Big Dick Energy like nobody's business.
But does the heat really get men packing who were formerly lacking … or is summer penis just another pipe dream?
Summer Penis vs. Winter Shrinkage
Face it, few things could be less flattering to a phallus than an icy chill. Any man who's disrobed after a refreshing dip in the pool or ocean is familiar with the cruel injustice known as "shrinkage" — and no, we're not talking about laundry here. When exposed to cold temps, even the most impressive appendage will shrivel up and shrink in on itself like a frightened turtle.
Despite what it feels like, shrinkage is not Mother Nature having a laugh at you for daring to wear those neon trunks. You can blame evolution. Your body is programmed to preserve as much heat and energy as possible, so when you're cold, it has to work harder to maintain your core body heat. That means keeping as much blood as possible flowing to your vital organs using the least amount of energy. (Sadly for your penis, your body doesn't consider it a vital organ, even if it has a mind of its own.) In short, the easiest way for your body to keep its core temperature stable is to restrict blood flow to your extremities — namely your arms, legs, and yes, Mr. John Thomas down there.
Because your penis is made entirely of soft tissue, how large it looks depends upon how much blood is flowing through it at any given time. (Erections, anyone?) That's why the reduced blood from exposure to temperatures below 50 degrees can shrivel your schlong up by about 50% in length and up to 20 to 30% in girth.
The good news? Shrinkage doesn't last long. Once you've warmed up, your blood will flow freely again and your dick will be back to its old self again in minutes.
So what does that mean for summer penis?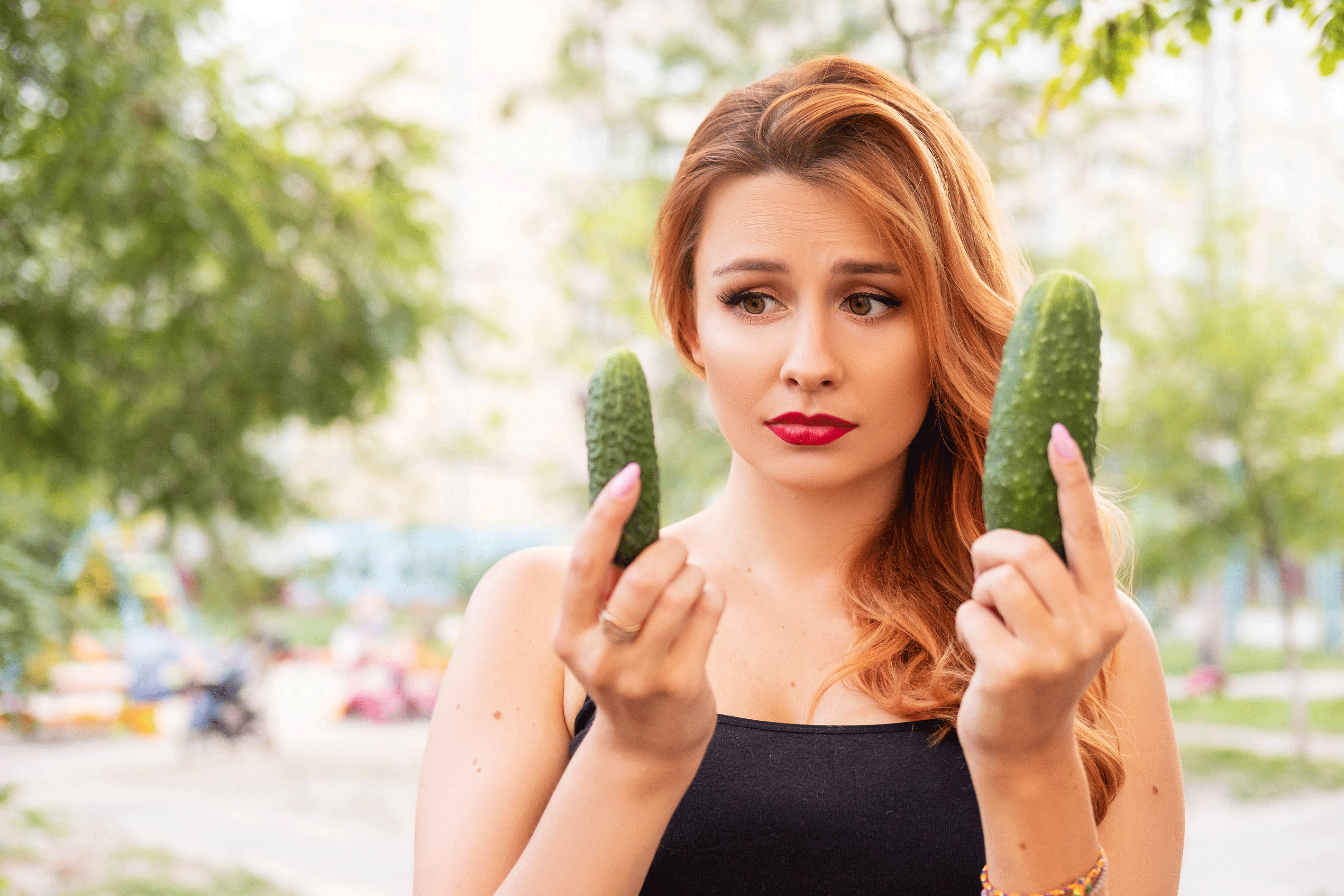 Summer Penis: All In Your Head?
If summer penis is a phallus-y, you may wonder why so many men claim that the hottest months of the year give them such a leg-up in the man meat department.
The truth is, any seasonal swelling can probably be explained by healthier habits that boost blood flow naturally, especially compared to sluggish winter lifestyles. Summer heat and sunshine mean you're getting outside more, there are fresher foods available, and you're showing more skin so you're more mindful of what you put in your mouth. Because you're more active you tend to sweat more, so you chug more water. Being well-hydrated makes the male sexual organs appear slightly plumper than when you're dehydrated.
But as much as we'd love for summer penis to be a thing, so far there is no scientific evidence one way or another. While there may be some truth that penises appear larger in the heat, there hasn't been enough research so far to reveal whether or not it makes any measurable difference to penile proportions.
(Now, your testicles are a different story. Your balls really do respond to temperature by dropping when it's hot, taking on an exquisitely elongated appearance as the mercury rises. Likewise, they creep back up again when it's cold.)
Shortcuts to Schlong-Lasting Gains For Any Season
Bottom line: if you want to stay Long Dong Silver all summer long, don't count on the climate. Any illusion of grandeur is temporary and temperature-dependent. That means if things heat up with a special someone, the magic is lost as soon as you enter an air-conditioned room or come out of the shower.
Thankfully, there are ways you can add inches instantly any time of year:
Shave the hair down there. When you clear away the underbrush, you reveal the full length of your stalk, if you catch our drift. That doesn't mean you have to hack away at your pubes with a cheap disposable willy-nilly. Your delicate bits deserve a dedicated trimmer expertly designed to tidy up your most intimate areas so your skin says in good nick — without any nicks!
Use a Hydropump. The best way to ensure long-lasting gains and actually add inches the easy way. With surveyed users reporting real improvements for size and more*, our impressive line-up of Hydropumps is custom-designed to suit any size, giving users quick results and ultimate gains, designed with comfort and ease of use in mind.
Summer penis, winter wang, autumn anaconda or spring schlong — no matter what the season, Bathmate has got you covered all year long.
* For details about survey results email us at support@bathmatedirect.com