How safe are sex pills for men? As with anything it depends on the source and what's inside these pills. When you are putting something inside your body it is imperative you do full research and understand what you are taking (especially when there are
natural solutions
available already- we'll get into that in a bit). Most of you will already be aware of the vast amount options available when it comes to enhancers, simulators and stamina boosting pills but whenever you deal with drugs there is always some risk involved, however little.
By understanding the nature of what you are taking you can at least limit these risks, some tablets on the online market are extremely dangerous and some for instance, like Viagra (Sildenafil citrate) are relatively low risk in comparison.
What are sex pills (also called male enhancement pills)?
Sex pills can be seen everywhere – from high street shops, pub toilets to online shops. They are usually pills that are made to improve sexual performance in many different ways.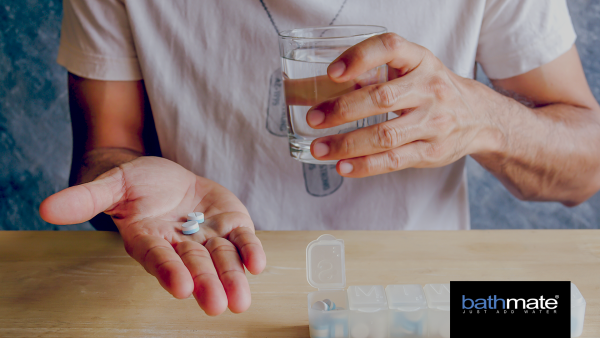 What are they made from?
Male enhancement pills are usually made from plants and include many different herbal and vegetable supplements mixed all together. In some cases though, they are drugs that contain potentially harmful substances.
What are my options?
Probably the number 1 sex pill on the planet is Sildenafil citrate, more commonly known as the little blue pill from the brand name Viagra…
What is Viagra?
Viagra has been around for about 30 years. It relaxes some walls of the blood vessels in certain areas of the body. Viagra, like Bathmate – has changed many men's lives. Viagra helps men who cannot achieve an erection or sustain an erection due to erectile dysfunction). What is worth mentioning, is that Viagra improves the erectile response ONLY when you are already sexually stimulated. Yes, Viagra, unfortunately, does not work all the time. When you are being stimulated sexually, nitric oxide is released into the erectile tissue of the penis. It stimulates an enzyme (called cyclic guanosine monophosphate) that produces a signal triggering the function. This enzyme makes the arteries in the penis dilate. That is why the arteries and the erectile tissue fill with blood – as a result of this men can gain an erection.
In general, this blue pill is safe to use, however, taking it may cause a range of adverse effects.
Some people can suffer from headaches, impaired vision, being sensitive to light and indigestion. Remember, that Viagra used to only be available with a prescription but it is now available over the counter, meaning you no longer have to discuss your medical issues with a professional – this means you must be very careful that you only take the dose recommended on the packaging. There are some diseases that don't cooperate with Viagra: heart disease, hypertension, diabetes, high cholesterol, or pre-existing eye problems.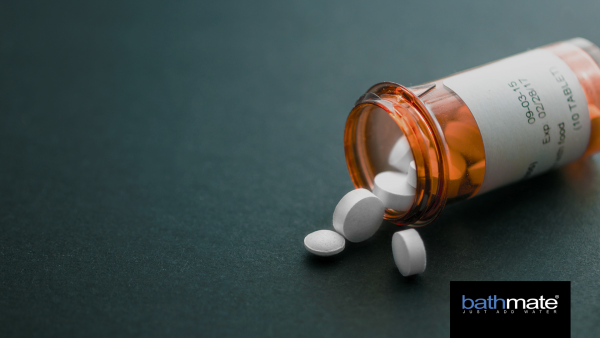 Online pills
Another option is dodgy pills from an online store, these pose high risk and can be unchecked and unregulated or even do nothing at all.
Many of the dodgy sex pills are said to be natural. Sellers promise us that they will improve our sexual life. If you are a person who was looking for the solution to your E.D or erection potency, you probably know about these completely natural products that are said to help you with potency: horny goat weed, ginseng, DHEA, Ginkgo biloba, fenugreek and finally maca. There is no scientific evidence that proves that your libido and erectile dysfunction will work better, in most cases these pills are just placebos. Why do we need to be careful when buying pills online? Many of the pills that we can find on the internet, also called natural, include phosphodiesterase-5-inhibitors (PDE5Is). This is the one of substances found in drugs that has to be prescribed by a doctor (like Viagra). As we mentioned earlier, people who suffer from for example high blood pressure have to ask their doctor if it can endanger your life. If you suffer from anything serious or any ongoing medical complaint and you try just one of these dodgy pills you could be putting your overall health at serious risk, it is just too dangerous because, to be honest, you don't know EXACTLY what you have purchased, do not take the risk guys.
What's the alternative?
The number one alternative to dodgy pills and potions is to use a penis pump. Never heard of one? A penis pump is a cylindrical vessel designed to create a vacuum that draws the penis inside, water based pumps are the strongest and safest on the market. By completing daily exercises users see an increase in length and girth of the penis, erections are stronger and you last longer in bed! Jelqing alongside your Bathmate routine will give you the edge over your male counterparts and using Max Out will take your routine to the next level. If you are not familiar with Jelqing we have a handy instruction guide you can read in full here.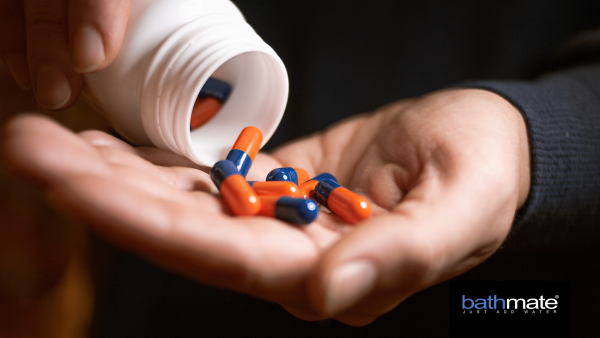 How do they work?
In under 15 minutes a day you can increase penis size and erection quality, you simply lock the pip left or right, fill the vessel with water and place your penis inside. After completing one session (around 2-3 minutes) you are ready to remove the pump and massage all that nutrient rich blood around. You can do this a further 2 times should you desire, do not use for more than 15 minutes in any 24 hour period.