Just add water! Water is probably one of the most wondrous compounds known to man, the perfect life giving detoxifier, we can consume it, exercise in it, play in it and even wash in it – the list of benefits is pretty much endless.
But have you ever considered the effect that water can have on your sex life? As manufacturers of the world's best water based penis pump (and a range of IPX7 rated fully waterproof sex toys) we like to keep water as close to the forefront of what we do as possible.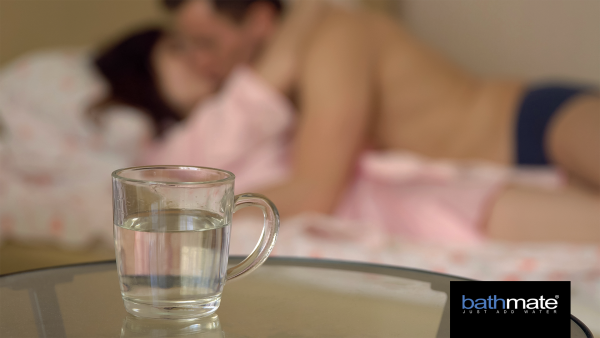 With that in mind we have decided to give you the low down and all that's good when it comes to your sex life and the wet stuff! We should all be drinking around 8 glasses of water a day to help our bodies maintain optimum health and keep us on tip top form, but what happens to our sex lives when we consume water?
Here we take a look at why water is so good when it comes to long lasting, great sex!
Improved blood flow meaning stronger better quality erections
Water takes care of our blood vessels in many different ways. First of all, just remember the reasons behind why we should drink about 8 glasses of water per day. This is to help to keep our bodies hydrated and healthy. From the other point of view, you can use water as a tool and practice hydrotherapy, which is a special massage technique that uses strong hot and cold water showers. Using hot and cold water alternatively, our body changes its temperature and is stimulated properly and that is why the blood circulation gets better and better. Better circulation equals rock hard erections! Boom!
You can get "wetter" referring to women's natural lubricants
If you feel dry during sex, it is probably because of dehydration. Drinking enough water is crucial for the natural female sexual response, because it helps to achieve sufficient natural lubrication. Another advantage of being hydrated is that it also helps with achieving those unforgettable orgasms. Dehydration also causes lack of oxygen in your body and also in your sex organs.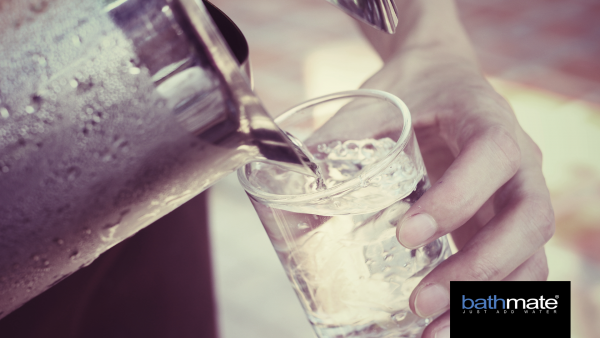 Libido improves as cells need water
Dehydration affects your libido. How can we check if we are dehydrated?
You can feel thirsty, very tired, dizzy, your mouth is dry, and urine looks a bit dark. Your body looks tired because without enough water we accumulate a lot of toxins, which are normally washed out by water. What is worth mentioning is that toxins can build up over time and then, in consequence, it affects your libido. Toxins are energy killers and we will feel tired. Without energy we are not motivated and our libido can be very low.
Low fluid levels affect your erection and may cause erectile dysfunction. One of the side effects of improper dehydration is erectile dysfunction.
Proper hydration allows for more efficient blood flow. Without nutrient rich blood arriving to the penis, there is little ability to maintain an erection. Poor hydration levels can increase blood pressure, damage blood vessels, and reduce sensation. Without healthy blood flow and proper sensation, erections become ineffective. Overall, this leads to negative sexual satisfaction. If you are concerned about the quality of your erections one of our award winning hydropumps would be the perfect solution – click here to begin your journey.
Combat dehydration
The first and the best remedy for dehydration is to drink water. The optimal amount of water is 8 glasses or 6 cups of water per day. Do not drink it very quickly, try to sip small amounts of water. It is very important to drink the water gradually and not overwhelm your system by drinking it all at once.
Secondly, you can try with watery fruits and vegetables (water-rich). Watermelon is a fruit that contains more than 90 percent of water and also helps you with staying hydrated. Additionally, you can always add some watery fruits to your water bottle.
TIP: If drinking more water does not improve your libido then this is a sign that you need to visit your doctor and discuss it with a professional. Sometimes the problems lay a bit deeper than they seem.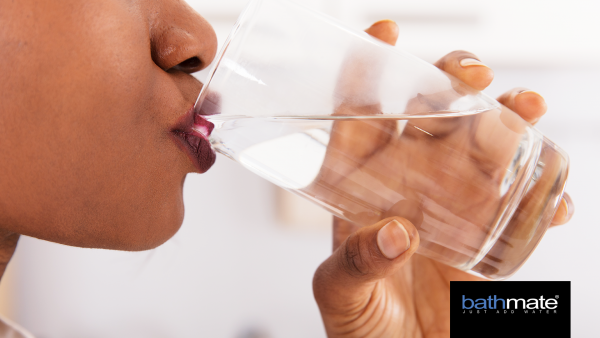 You can be more flexible meaning you can practice every position in the Kama sutra!
Why we are more flexible when drink enough water?
Water is the most underrated source of life and health. Our body is flexible because water provides cushioning for our tissues, joints, and organs, it transports oxygen and nutrients, eliminates toxins, and also absorbs heat from the muscles. In short – the fascia layer (a connective tissue surrounding the muscles) is the layer that glides across the muscular layer, but when we are dehydrated, the fascial tissue is dehydrated as well and sticks to the layers of a muscle. That is why the range of our movement is limited and we are not as flexible as we could be.
How amazing is that? Did you realise that water could help your sex life in so many ways? With it being widely available and not top expensive there is no reason why you wouldn't want to drink an extra glass and reap the rewards in the bedroom.