Prostate cancer is the most common form of the big C diagnosed amongst men, with 47,740 cases recorded between 2014 and 2016. The incidence of prostate cancer has risen by
over 40%
since the mid-1990s, and charities around the UK are raising awareness with March for Men events. It's believed that diet and lifestyle are playing a crucial part in the increase, and some groups of men are at a higher risk. However, there are steps you can take to protect yourself from the deadly illness.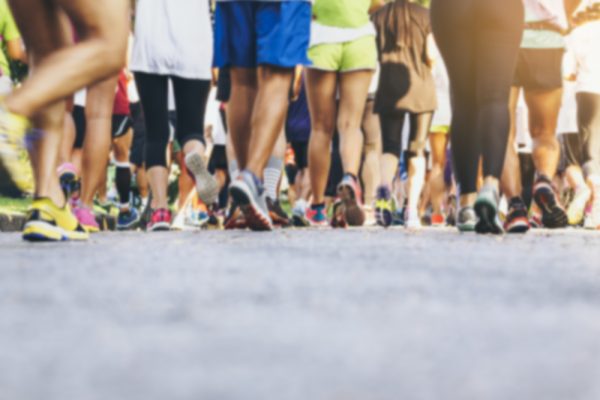 What Is March for Men?
March for Men is a family event where fathers, sons, grandfathers, brothers, uncles and their loved ones gather together to raise funds and shine a spotlight on prostate cancer. Participants can show off their fitness prowess by jogging or running 1k, 5k or 10k. Don't worry, though — if you and your family prefer a more leisurely pace, walking is entirely acceptable. The message is far more important than personal bests or competition.
The Bournemouth hospital charity arranged the upcoming march at Bournemouth Pier Approach on the 28th March 2020. A warm-up takes place at 9:00 a.m., with the event beginning at 9:30 a.m. This year, the Bournemouth male voice choir will be encouraging entrants and providing entertainment for the spectators.
Do You Have to Travel to Bournemouth?
March for Men has grown significantly since its 2014 inception. Prostate Cancer UK has been marching since 2016 when Soccer Saturday's Jeff Stelling became a high profile ambassador for this worthy cause. He walked 10 marathons in 10 days that year and went on to do 15 marathons in 15 days in 2017. Jeff and a band of merry men walked all the way from Exeter City to Newcastle United's football grounds.
Over 10,000 people have traversed trails throughout the UK and raised more than £3.3 million since 2017, in support of this worthy cause. Whether it's an amble or a trek for you, these brilliant Prostate Cancer UK marches are taking place in the lush countryside of the following places in 2020:
Belfast
Birmingham
Bristol
Cardiff
Glasgow
Leeds
Liverpool
London
Manchester
Nottingham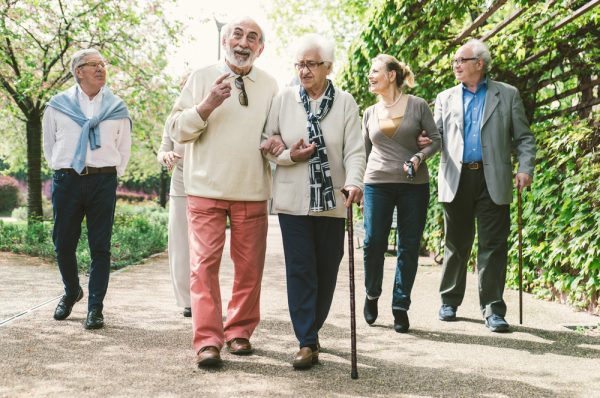 Signs of Prostate Cancer
As you creep towards middle age and beyond, you must pay more attention to signs your body's giving you. Like many illnesses, the symptoms of prostate cancer are very subtle in the beginning. However, as the tumour grows, it can start to nudge against your urethra. Some of the symptoms you may notice include:
Difficulty kicking off a piddle
Problems finishing a piddle
Never feeling like your bladder's emptied after a wee
Needing to wee more at night
Sudden urgency to pee, sometimes leading to incontinence
Slow flowing urine
Post wee dribble
Lads have a reputation for not wanting to go to the doctor, especially about issues with our private parts. If you're worried about your symptoms, call 111 anonymously and talk them through your experience. They'll let you know if you should head to the doctor. For guys who are too shy to see their regular GP, ask for a different doctor or visit a walk-in centre. If you leave it and the cancer starts to spread, you may experience the following:
Unexplained weight loss
Erectile dysfunction
Blood in semen or urine
Hip, back or pelvic pain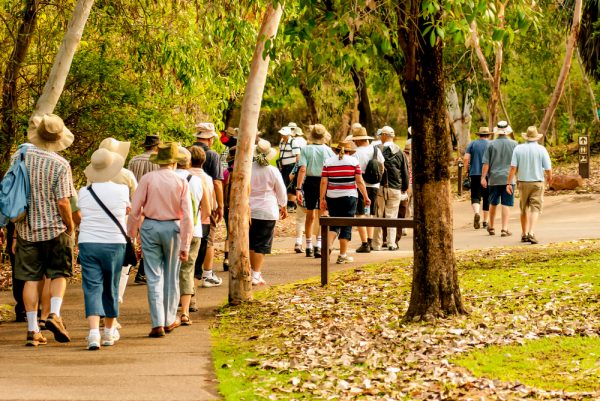 Be Proactive With Your Prostate
Even if you're fresh out of school, there are measures you can take to prevent your health from going downhill as you get older. The following tips can help stave off the big C and keep you looking your best for years to come.
Eat plenty of fruit and vegetables. Fruit is a delicious snack, ideal for breakfast, post-workout or as a cheeky dessert. Veggies may not seem like the most exciting things — but garlic, ginger, chilli and nuts can work wonders in combination with them. The vitamins, minerals, polyphenols, antioxidants and fibre help you to battle oxidative stress and prostate cancer-causing free radicals.
Prostate massage is believed to help clear the duct between your prostate and urinary and reproductive system. This can keep the system working properly by eliminating blockages and excess fluid.
Drink lots of water. That's right, put down the can of Coke — even diet — and pick a delicious glass of H2O.
Exercise regularly. You should aim for half an hour to an hour of exercise daily. Whether it's walking, running, boxing, yoga, football or hitting the gym, keeping fit slows the spread of prostate cancer and has a preventative effect on inflammation, BPH and prostatitis.
Don't neglect your todger. That's right guys; regular sexual activity keeps your prostate healthy and happy.