GIVING WOMEN WHAT THEY WANT
When it comes to orgasms Men and Women are simply wired up differently, now don't panic, the purpose of this article is to give you all the information you need to ensure this July the 4th it will not just be the fireworks from the local party but sparks will be flying in the bedroom too. Studies have shown that in order to achieve an orgasm most women need a little longer than their male counterparts to "warm up" or get up to the same arousal level. Now do not get me wrong guys, as impressive as it is that your best friend will stand to attention at any given time with little to no preparation, the female of the species prefers a slightly slower approach. It has been proven that introducing foreplay and taking it nice and slow; a much higher percentage of women can achieve an orgasm.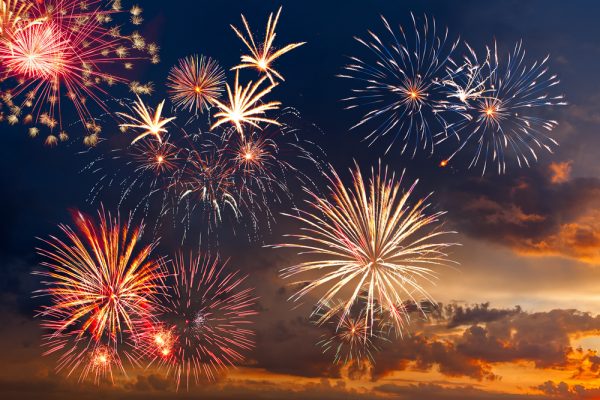 FOREPLAY: THE BASICS
Put bluntly, foreplay is considered as anything that might precede sexual intercourse. It can be anything from an emotional or a physically intimate act and can involve any multitude of behaviours from flirting to a – let's say – slightly more hands on approach, see what we did there? We are here to show you how to take this to the next level with the introduction of toys. Whilst men's attitudes towards sex toys are slowly changing over time, women just do not have the same hang ups. It's time to get over yourselves fellas and give her what she really wants!
Trust me – if you take this initiative your partner will be blown away not only by the thought but the lengths you have gone to and preparation you have taken. Primarily – we are going to talk about the humble Vibrator, but if you feel like you could do with a few more inches yourself click here to find out about safe and natural penis enlargement options.
THE BATHMATE VIBE
Bathmate, known for making waves and as genuine trailblazers of the industry have done something truly remarkable. Now before you say it, yes. The vibrator has been around for years so what is so amazing I hear you say? Well let me tell you! Bathmate have managed to re imagine the humble vibrator into something really really special. By introducing a 100% Waterproof IPX7 rated bullet vibrator to the market they have unleashed a whole different level of intimate water based pleasure to the masses.
Think about it like this, when it comes to sex, the wetter – the better! This means foreplay can take place anywhere you choose, from the bathroom to the bedroom and everywhere in between – the things you can get up to are only limited by your imagination. Countless hours of design meetings, focus groups, concept development and market research has gone in to making what many believe to be the best bullet vibrator on the market.
WELCOME TO THE PLEASURE ZONE
Let's talk about specifics. The Bathmate Vibe bullet is petite yet powerful, do not under estimate its sleek design as some sort of everyday vibe that slowly whimpers over the finish line. Underneath that elegant exterior is the engine of a race horse capable of taking your orgasms to dizzying heights. We paid very close attention to every aspect of this vibrator, both in the technology behind it and the cosmetic options of black and chrome. The USB rechargeable Bathmate Vibe bullet truly has everything you can wish for, and more. No more frustrating anti climaxes as the fiddly and somewhat expensive watch style batteries die seconds before you reach the point of no return, and as a result, ruining both the moment and mood completely. Simply plug it in, charge it and play.
It really is that easy ladies and gentleman. Another thing worth noting about this Vibe is this is the first component part in a long line of add ons and accessories currently being developed by the Bathmate team – prepare to have your mind blown. Watch this space.
FEATURES AND BENEFITS
Packed with 10 different intensity patterns, waves of pleasure will pass through your body, whether in the bedroom or in the bath/shower. Patterns 1, 4 & 10 have been specifically formulated to produce the perfect frequency for intense female orgasm, the 'magic zone'. The remaining patterns are all designed around sensual play.
Simple and sleek, the Bathmate Vibe bullet is USB rechargeable, and comes with a 1 year peace of mind warranty.
Benefits of Combining hydro therapy and vibration therapy:
• Relaxes muscles and increases orgasm
• Increases the 'feel-good' hormones serotonin and dopamine. The release of these hormones also reduces depression and anxiety
• Gives a pleasant tingling sensation due to stimulation of sensory nerves
• Increases blood and lymphatic flow. As a result, nutrients in the blood are more easily brought to the muscles and tissues.
• Increases lymphatic circulation / helps get rid of toxins.
• Vibration and hydro therapy when combined causes your body to release encephalin, and other pain-reducing neurochemicals. It is recommended as a method of pain relief
and relaxation.
• Improves your sleep as your muscles will be more relaxed.
GOOD VIBRATIONS: A FINAL THOUGHT
As with all of Bathmate's products your increased sexual pleasure is at the heart of everything we do. We pride ourselves on being the brand that really cares. We carefully select skin safe products with unrivalled durability to ensure not only your experience is enhanced at every step of the way but no corners are cut and your health and well being is, as it should be with products of this nature, paramount.
Now guys, between me and you, we are obviously quite happy with you taking all of the credit for this and enjoying the spoils that come from having a completely satisfied partner, just remember to delete your browser history before taking claim! So grab the rose petals and scented candles, run a bath and give your significant other the time of her life.