For those seeking a little extra va va voom in the bedroom, a cock ring offers the perfect solution. Not only can a cock ring help you to last longer during sex, but some cock rings can also help to intensify the male orgasm too. If you haven't tried one before, cock rings are very easy to use and offer immediate results.
How does a Cock Ring Work?
A cock ring works by sliding down the shaft of the penis and applying gentle pressure to the base. This gentle application of pressure helps to restrict the flow of blood from leaving the penis, thus leaving you with an erection that is harder, stronger and lasts up to four times longer. Cock rings can be used during masturbation to help you enjoy longer lasting pleasure, or used during sex with a partner. If sex is taking place with a female partner, using a vibrating cock ring can help to stimulate the clitoris at the same time, so she enjoys an explosive orgasm.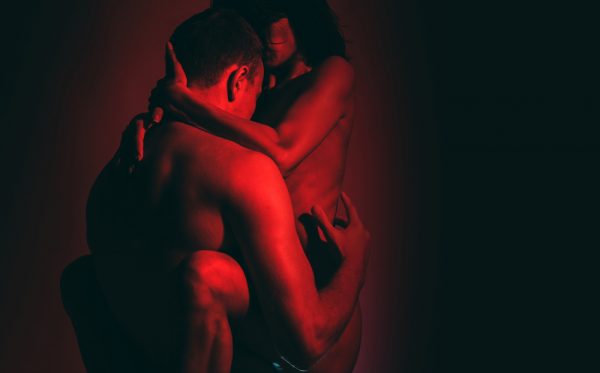 Choosing a cock ring
There are lots of different types of cock ring, each offering something different in terms of user experience. At Bathmate, we are proud of our extensive range of cock rings and have a product to suit everyone, so we highly recommend taking some time to look through our collection.
A vibrating cock ring like the Tickle Vibe Ring is often stretchy but has the same qualities as a traditional cock ring in that it can help to prolong ejaculation and intensify the male orgasm. Because these cock rings have a decent amount of stretch, they are ideal for those who require a cock ring to suit a wider girth. Also, stretchy cock rings are so easy to use, they are perfect as a beginner's couples cock ring. As the vibrating chamber works it magic, this helps to stimulate both partners during sex and can spice up masturbation.
A double cock ring like the Eight sits around the base of the penis and behind the testicles to increase sensation and intensify climax. Because the vibrating penis ring prevents the testicles from retracting towards the body during climax to create a longer lasting and more intense orgasm.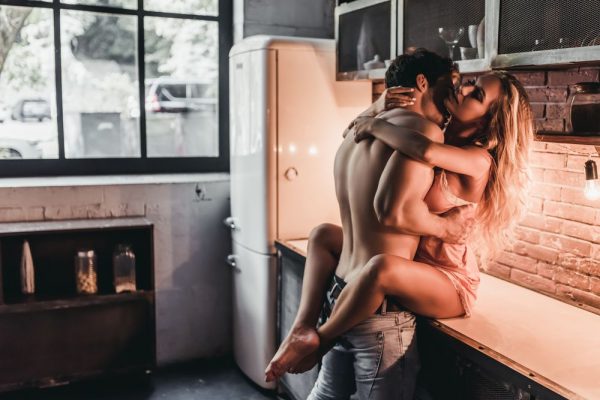 An adjustable cock ring is also very good for beginners or for those who have a larger girth. Because this cock ring is adjustable, it is ideal for those seeking to experiment with different levels of construction. Try a firmer grip for more intense results, or opt for a looser fit if you're just playing around. Either way, this cock ring is perfect for those who prefer versatility.
A rigid cock ring is probably one of the oldest styles of cock ring available with some cock rings being crafted from materials such as stone, bone and precious metals. Usually recommended for the more advanced players, rigid cock rings offer a much firmer grip and require the wearer to be measured before the ring is purchased. Choosing a metal ring that doesn't contain nickel or anything that irritates is also very important as this helps to improve your overall comfort. It also helps to have plenty of lubricant close to hand to help you remove the ring easier too.
How is a cock ring measured?
Rigid cock rings are measured by diameter, which is the figure that you get by measuring across the centre of the cock ring. The achieve the level of constriction that suits your size, you need a cock ring that is a little smaller than your measurements. For beginners, it is worth noting that you may find yourself getting into difficulties if you go too small. Therefore, it is much better to go a little bit smaller and decrease further in size as your confidence and experience grows.
How to measure yourself for a cock ring
Measuring for a cock ring is much easier than you think, but it is important that you are precise. Therefore, it is advisable to measure a few times to ensure that you get the correct result. For best results, have a soft measuring tape or a piece of string and a rule close to hand.
Firstly, allow your penis to become erect and wrap the measuring tape around the base of your shaft. It is important to ensure that the tape is wrapped around the thickest part of the penis so that you have the most accurate measurement in millimetres. This is the circumference of your penis. If you don't have a tape measure to hand, use a piece of string and check the measurement against a ruler.
Once you have the circumference, divide your circumference by 3.14 to get the diameter.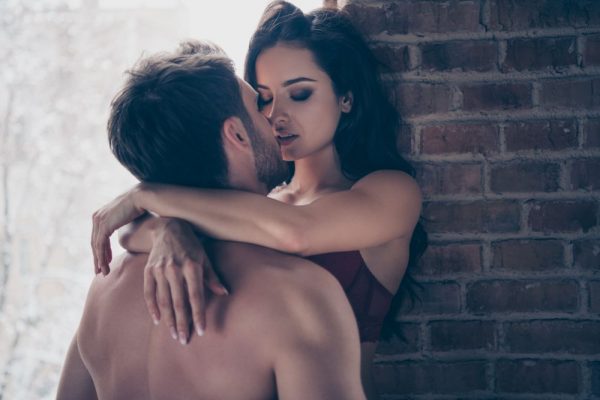 Buying a cock ring
Once you have measured your penis for a cock ring and you're happy that your measurements are accurate, it's time to start shopping! Remember to check the product specifications of each product to find the correct diameter. Thicker rings are usually heavier and offer added weight to the user which in turn, helps to increase stimulation, whereas some shoppers prefer the weightless sensation of a thin metal cock ring. It's just a matter of personal taste.
Those who love the intensity of a double cock ring will be thrilled to hear that you can pick up rigid cock rings that encompass both the penis and testicles. Therefore, you can still enjoy a prolonged and more intense ejaculation, with the increased intensity of a firmer grip.
Staying safe with a rigid cock ring
It's important to remember that as with all cock rings, the ring must be removed at least once every half an hour to give the penis a break and enable blood to circulate. Furthermore, it is advisable to always keep a suitable lubricant close to hand. This can help to safely remove the cock ring and stops the metal dragging painfully across your delicate skin.