It's Halloween, you've just finished watching your favourite scary movie. The drinks have been flowing and your attention turns to the bedroom. There's something about Halloween, a mixture of sexy costumes and fear that can really spice things up in the bedroom. For those of you who don't have children but enjoy going to adult themed parties at this time of year we have the perfect addition up the ante in the bedroom!
Having launched our successful range of vibe rings last year we came up with the spooktacular idea of redesigning them with a little twist. We set our mad scientists to task with creating a ghoulish glow in the dark variation to our standard vibe ring range. This means this Halloween you can enjoy your favourite Bathmate cock rings with twist and really get into the swing of things.
It's the perfect accompaniment to your Halloween themed evening and there's a vibe ring suitable for every user! Whether you are with your partner or by yourself we have something incredible in store for you this Halloween.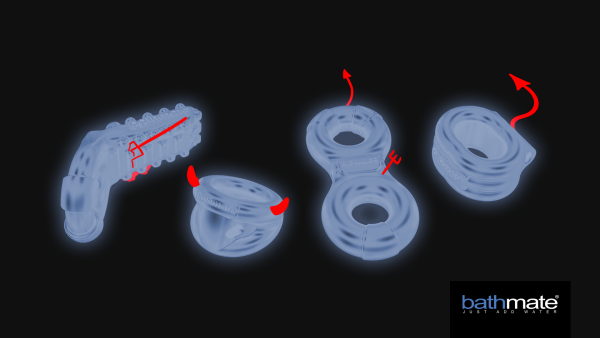 Introducing the glow in the dark vibe ring range from Bathmate featuring the Eight, Tickle, Stretch and Strength. What really sets this range apart from standard cock rings? The answer is that they have an ability to vibrate and send shivers of pulsating, passionate pleasure down the spine of both you and your partner. Designed for couple and solo play these rings are everything you could ask for and more.
These three speed USB-rechargeable penis rings really do hit the spot every time. So you ghosts and ghouls can get your freak on with the Bathmate seal of approval! Four different, Glow-in-the-Dark Vibe Rings with sexy and sleek designs giving you four very different types of pleasure. They are of course made with our trademarked and totally skin safe Elastomex Formula.
To get the best glow before you 'go' we recommend placing your selected glow in the dark vibe ring in direct sunlight for a minimum of 5 minutes to get the best effect. Let's give them a warm welcome and get to know what they're all about…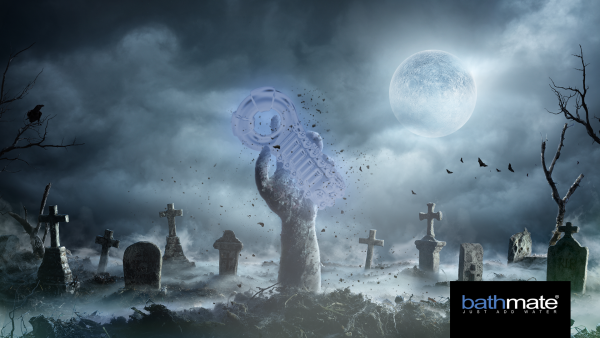 Tickle
The Bathmate Tickle Vibe Ring is rabbit-shaped vibrator, made especially for you and your partner. A highly textured vibrating section can be placed either on top or below the penis, making for full-on satisfaction. Both you and your partner will achieve another level of pleasure in your sex life when using the Tickle together. It is ideal for those who want to experience more pleasure together but can be used facing downwards to stimulate the testicles during solo play.
Strength
The Bathmate Strength Vibe Ring gives you much better effect than a standard cock ring because the Bathmate Strength uses two bands (instead of the usual one), trapping more blood in the penile chambers to create an unmatched level hardness you have never felt before. Building up real orgasmic power for an unforgettable experience. Designed especially for those who want to feel a real, strong pulsating level of pleasure.
Eight
The Bathmate Eight Vibe Ring is an incredible option for guys who want solo play and for couples alike. This one helps you get up close and personal in an exciting and new way. It's incredible eight-shape design is specially made so that it can wrap around both the penis and the testicles, this will send incredible pulsating vibrations down the shaft of your penis and throughout your body.
Stretch
The Bathmate Stretch Vibe Ring is an extraordinary ring because as with most cock rings they are designed to be used at the base of the penis, the Bathmate Stretch is specifically designed around this and chosen to effectively vibrate during your natural testicle retraction, adding extra power and pleasure when you reach orgasm. Created especially for you to give a powerful and sensational climax during sexual play.
Remember to take them off frequently during play to allow your penis time to recover.