Let's talk about sex.
All kinds of it. Oral, anal, vaginal, masturbation, and everything else in-between. Mankind's favorite past time.
To do the deed right, sometimes a little lube is necessary. Not car oil, no, but the best personal lubricants money can buy.
Continue reading to explore what makes for the best personal lubricants.
Main Ingredient
Your options for the best personal lubricants come in a variety of forms based on their ingredients. Each has their uses, so let's go over the basics before we get into the nitty-gritty.
Water
Water-based lubricants are the most common and widely used. They're fairly easy to clean up after and don't leave much of a sticky residue on the skin. Also, it's fairly safe for most materials it'll be coming into contact with, like toys and latex condoms.
As it's made of water, though, the consistency isn't very thick, so the lubrication factor can be a little underwhelming. Depending on the deed you're doing you might need something a thicker and longer-lasting, but we'll get into that later.
Silicone
Silicone is a man-made material made from the naturally found element, silicon, and oxygen atoms. It's used in the medical field, as insulation, and — you guessed it — lubricants. It's also hypoallergenic, great for those with sensitive skin.
Silicone lubricants are typically thicker and more gel-like than water-based lubricants and are often described as having a silky feeling to the touch. That said, it can cause a bit more of a mess, but that's all part of the fun. But if you're playing in the shower or hot tub, silicone lubes are great for lasting long without washing away.
A word of caution: silicone does not play well with other silicone products. So if you have a soft sex toy, chances are it's made of silicone and using this type of lubricant can erode the material's surface. Everything else is fair game, though: glass, metal, latex, etc.
Oil
One of the best personal lubricants is an oil-based one. As you might've guessed, oil-based lubricants are great for more than just the act of penetration. A little foreplay with oil-based lubes can go a long way — give a tantric massage a try. It's warming qualities will heat up the bedroom as you and your partner go at, adding to the pleasures you both experience.
Oil-based lubricants, however, can not be used with a latex or polyisoprene condoms. It will erode the porous materials and cause breakage. A no-no for safe sex practices. That said, oil lubricants are fine with condoms made of other materials, such as nitrile, lamb-skin, and polyurethane.
Hybrid
Sometimes the best of both worlds is just the ticket.
Hybrid lubricants can make for the best personal lubricants as they combine the best benefits of water- and silicone-based lubricants. If you're looking for an in-between option, hybrid lubes are the way to go.
Read on to find which situations are best for hybrid lubes when you're feeling frisky.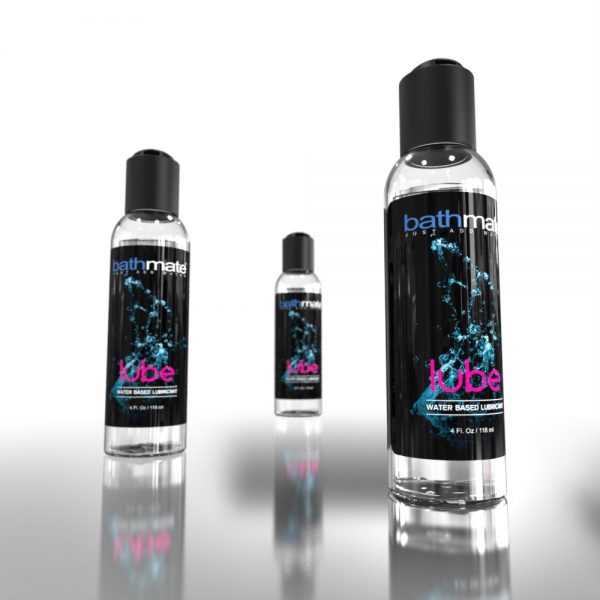 Lubricants for Every Occasion
You might think one lube is all you need, but the best personal lubricants are a combination of the above depending on your needs. Let's explore the different areas your sexcapades might venture into, and which lubes to use for them.
Vaginal
The vaginal cavity is intended to produce its own lubrication. But life happens and that isn't always the case. Fear not, a little lubrication can get you back on the right track. A water-based or hybrid lubricant is all you'll need here, just enough to wet the whistle.
Anal
While it might be fun to pleasure yourself and your partner in the behind, it wasn't designed for it. A dry interior can cause minor tearing of the anal walls–nothing serious, but it can cause a scare for you and your partner. You'll want to choose a thicker lubricant for this activity, either silicone- or oil-based lubricants.
And for intense anal play that you don't write home about, go with a heavy duty lubricant with multiple applications. Better safe than sorry.
Oral
The mouth naturally produces a lot of lubrication through the salivary glands, so chances are that's all you need to perform oral sex. However, circumstances sometimes call for outside help. Or maybe you just want a little flavor while you're going down on each other.
Any sort of lubricant here is fine, unless your partner is wearing latex protection. However, you're more likely to enjoy the feel of a water-based lube as its consistency is a bit more pleasant to your mouth. But the friction of your lips with an oil-based lube can be fun, too.
Self-Love
Lotion and saliva are what we used as teenagers. But now that we're older, it's time to step up our game with an actual lubricant. Scope around for whichever base you most prefer, there's no worry hear about sexual safety when it's just you and Mr. Hand. I'd recommend an oil-based lubricant to get the most of your session.
Toys
As mentioned before, the material of the toy you're using is as important as the activity you're using it for in choosing from the best personal lubricants. Silicone is fine for everything but other silicone toys, so be sure to check what you're using your lube on.
And if you're in the market for some new toys in your playbox, check out our collection of toys.
Get the Best Personal Lubricants Now
There's a whole lot of lube out there, so take your time deciding what you'll need. Bathmate has a great versatile lubricant for your bedroom needs. Just be sure that what you choose is safe for what you use.